As a personal finance and lifestyle blog we've spent countless hours using various products and services. Whether it's personal finance software, web hosting, or some other product or service, we have a ton of recommendations of things to use and check out.
Note: This page contains affiliate links. While you do not have to use our links, we appreciate it if you do.
Money Management Software & Tools

Net Worth Tracking: Personal Capital
If you aren't using Personal Capital to track your net worth, you are likely spending much more time updating your net worth than you need to. Personal Capital links to just about every bank, credit, investing, and other financial account. Each time you log in it will provide a complete up-to-date view of your net worth.
Personal Capital is a completely free tool. You can get started by heading to their site or checking out our full review.




Budget Spreadsheet: Savvy Spreadsheets Budget Template
There's a lot of budgeting software out there, but nothing works as well as a spreadsheet. Savvy Spreadsheets is who we refer people to when it comes to budgeting and tracking their expenses. Janet Kim, founder of Savvy Spreadsheets, has created a variety of spreadsheets available for budgeting purposes.
Blogging-Related Products and Services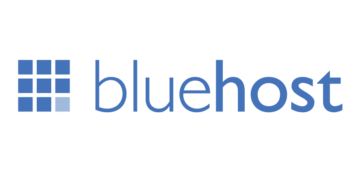 Hosting: BlueHost
We've used Bluehost for web hosting for years and appreciate their reasonable pricing, good customer service, and easy WordPress integration.
If you are thinking about starting a blog, we highly recommend using Bluehost for your hosting services. If you sign up for Bluehost using our link you get a free domain name.
Credit Cards
As a brand that is committed to helping people choose the best financial products and take full advantage of money-saving (and money-making) opportunities, we are committed to credit card related content and recommendations.
While we build up our content in this area we would like to direct you to our credit cards category for the latest posts.