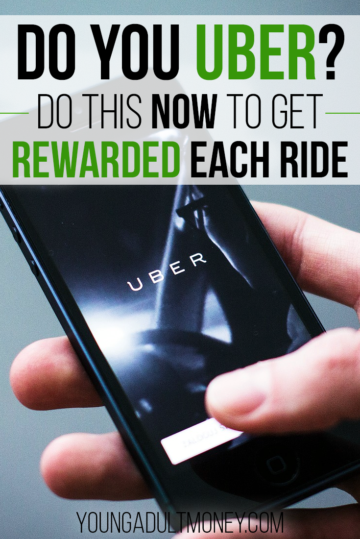 Sponsored Advertisement. This post is brought to you by our friends at Shop Your Way®. All opinions are my own.
Recently I've been really getting into cash back rewards. There's something awesome about getting cash back or other rewards on regular purchases – it feels like free money!
What most people don't realize is that there are a ton of opportunities to get cash back. The traditional way is through cash back rewards credit cards, but they aren't the only option.
I recently found out about Shop Your Way®'s exclusive partnership with Uber to provide rewards for riders and drivers. By simply connecting your Shop Your Way account to Uber you earn $2 CASHBACK in the form of points from Shop Your Way every time you ride with Uber.
The CASHBACK in points can be redeemed on millions of items instore or online at Sears, Sears Auto Centers, Sears Optical, Kmart, Lands' End and shopyourway.com.
To give you some background on Shop Your Way in case you aren't familiar, it's a free membership program that rewards you for buying products and services through their platform. They have thousands of brands on their platform so you will have no issue finding products or services to redeem your rewards.
To get started head to the Shop Your Way Uber page or click the graphic below.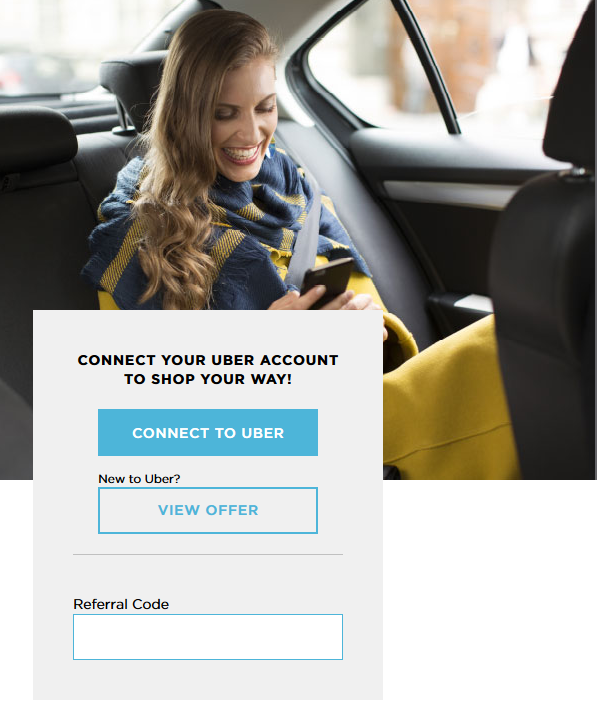 Once your Uber account is connected, you will earn $2 CASHBACK in points for every ride. There is no limit or cap on how much you can earn, so if you use Uber often this will really add up.
Some specifics of the program: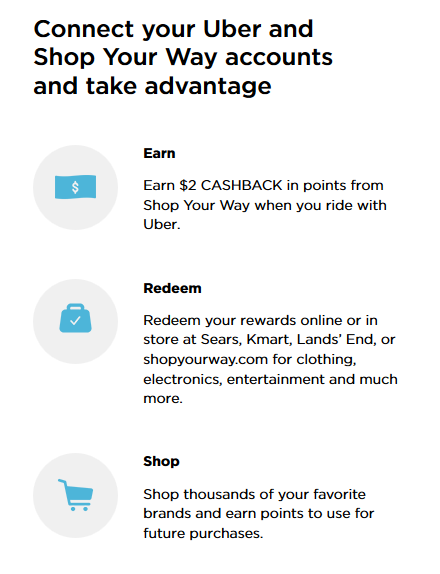 One thing to note is that Uber Pool rides do not qualify for CASHBACK points.
A way to earn even more CASHBACK in points is through the referral program. You will earn $5 CASHBACK in points for every rider or driver who connects their Uber and Shop Your Way accounts using your referral code or unique URL.
You can find your referral code / unique URL on the confirmation page once you connect your Uber account to Shop Your Way.
Note that the referral bonus is capped at $500, unlike the rider program which has no limit to the amount of rewards you can gain.


How often do you use Uber? Had you heard about this rewards program?