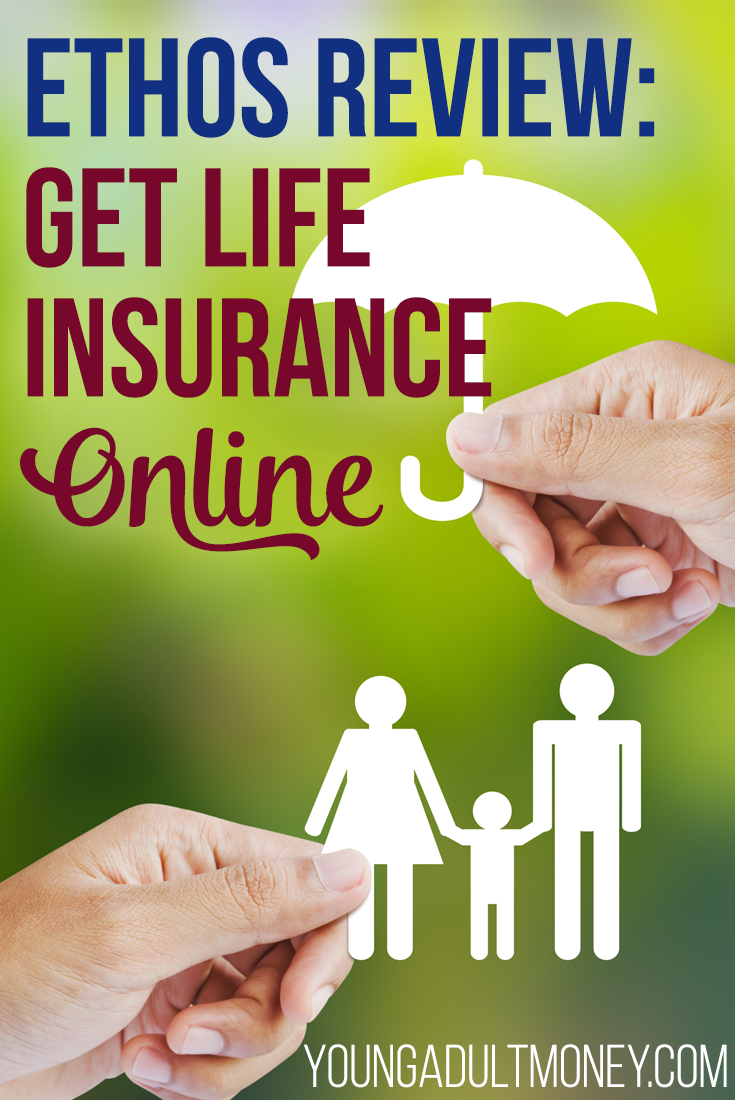 This post is brought to you by our friends at Ethos, but all opinions are solely my own.
With all the startups entering the finance space, I'm always skeptical when I hear of new ones.
My first thought is always "here's another app/comparison site/(fill in the blank)."
Needless to say, I usually have low expectations. I haven't seen that many companies drastically change a process.
Due to no fault of their own, I felt the same way when the Ethos team initially reached out to me. I immediately thought "here's another online term life insurance broker*"
After viewing a demo, asking some pointed questions, and checking out the service myself, I have to say I was extremely impressed with Ethos. Compared to other new technology in the life insurance space, Ethos stands out in a few important ways.
Before diving into what I personally find appealing about Ethos, let's talk a little about what term life insurance is and what the benefits are.
*To be clear I later found out that Ethos is not a broker or comparison site, but more on that in a bit.
Term Life Insurance – The Basics

Here's a quick summary covering the basics of term life insurance:
Term life insurance is a type of life insurance that pays a pre-set lump sum to a beneficiary if you pass away while the policy is in effect
Ethos offers policies in 10, 15, 20, and 30-year terms (I personally recommend locking in a 20- or 30-year term, especially if you are relatively young (20s or 30s)
Ethos offers policies ranging from $25k to $10 million
Monthly payments, or premiums, are made to keep the policy in effect
I use the phrase "term" life insurance because it's the only type of life insurance that Ethos provides. Other companies may offer "whole" life insurance that has an investment component to it, but ultimately you are better off as a consumer if you separate your insurance from your investments. There's a reason salespeople push whole life insurance (hint: it's not because it's a better deal for the consumer!).
I've talked before on the site about who would benefit from life insurance, but I'll give a quick recap here as well. If you have a partner and/or children I think term life insurance is a no-brainer. If you and/or your partner have an income source, your long-term financial plan and short-term actions revolve around that income, therefore it makes sense to protect it in the form of term life insurance.
Allow me to share a quick story that illustrates how life insurance protects you.
In college I had an on-campus job in the library. When one of the librarian's partners passed away unexpectedly, it deeply impacted her. Ultimately she ended up being unable to work because of the toll it took on her. That experience has stuck with me and has influenced my thoughts and opinions of life insurance.
My point is this: you never know what impact an unexpected death will have on you. Term life insurance protects you if you were faced with this unfortunate situation.
Ethos: a Truly Online Process for Getting Life Insurance

Ethos is not a term life insurance broker. There are other companies out there who essentially take your information and then direct you to a variety of life insurance providers. Ethos is different in the sense that they've partnered with one major life insurance provider, Assurity. Assurity is an "Excellent" rated life insurance company with 130 years of experience.
Being partnered with a large life insurance company provides a number of benefits to you as a consumer. Ultimately having this arrangement allows for a truly online process of getting life insurance. Allow me to explain.
When I got life insurance a couple years ago I went through a company that has an online portal. This company was – and still is – widely viewed as "disruptive" in the life insurance industry.
The problem is that once I selected the insurance company I wanted to go with, the underwriting process kicked off. And then someone reached out to set up a phone call to discuss questions that were already asked on the online application. Then I had to schedule a medical exam where they drew blood and took a urine sample.
Months later I finally had the policy in hand.
This process was an improvement upon the thing I hate most about the life insurance process: dealing with salespeople or sitting down to meeting in-person or on the phone to discuss options (serious question: would I really be a millennial if I found that appealing?). But I was disappointed that it seemed to have all the other outdated aspects of the life insurance process.
And that's what sets Ethos apart.
Because they are partnered with Assurity, they can offer coverage immediately to most healthy people. This is a game-changer from a value proposition standpoint. They aren't simply collecting information and dumping it off to whatever life insurance company you choose, just to send you on your way through the traditional process. They are literally providing term life insurance coverage to people online, instantly.
To be fair, not everyone avoids a medical exam, nor does everyone get covered instantly after going through the online questionnaire. With that being said, 99% of people do not need a medical exam to get coverage. If there is a question about your medical history, it may simply require a doctor's statement versus a full-blown medical exam that requires blood and urine samples to be collected.
Ethos has the process in place that I was looking for when I was shopping for life insurance. My wife will be getting coverage here shortly, and we plan on going through Ethos because of how much they go above and beyond to make the process as painless as possible.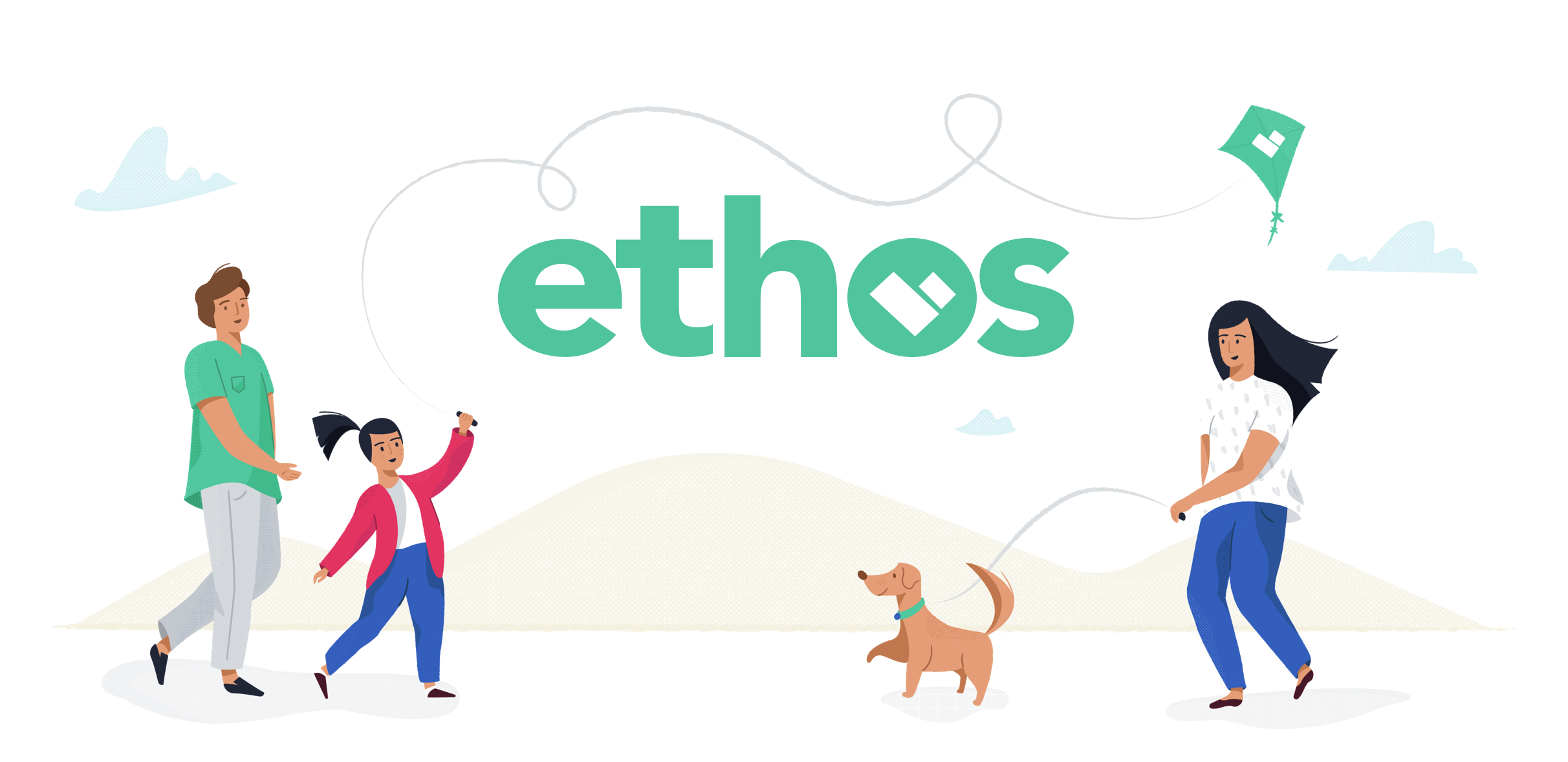 Ethos is Ultimately Focused on the Consumer

Some may mistake the automation and online-centric focus of Ethos as meaning they don't care about the consumer as much as, say, a salesperson who meets with people face-to-face. In reality they are just making the process easier for people. I for one appreciate that aspect of it.
If you do have a question, though, they offer both phone and email support. So if you hate dealing with companies on the phone (like me), email is always an option.
All in all I am really impressed with Ethos. I honestly had the thought "I wish I had gone through this process instead" as I went through their site and learned more about how their online process works. I signed up for life insurance two years ago and Ethos is what I was looking for. Unfortunately they didn't exist then!
I encourage you to at least check out Ethos as you shop for life insurance. Worst case scenario you go with another company.


If you have life insurance, what was the process like for you? If you are exploring life insurance, would you consider giving Ethos a try?