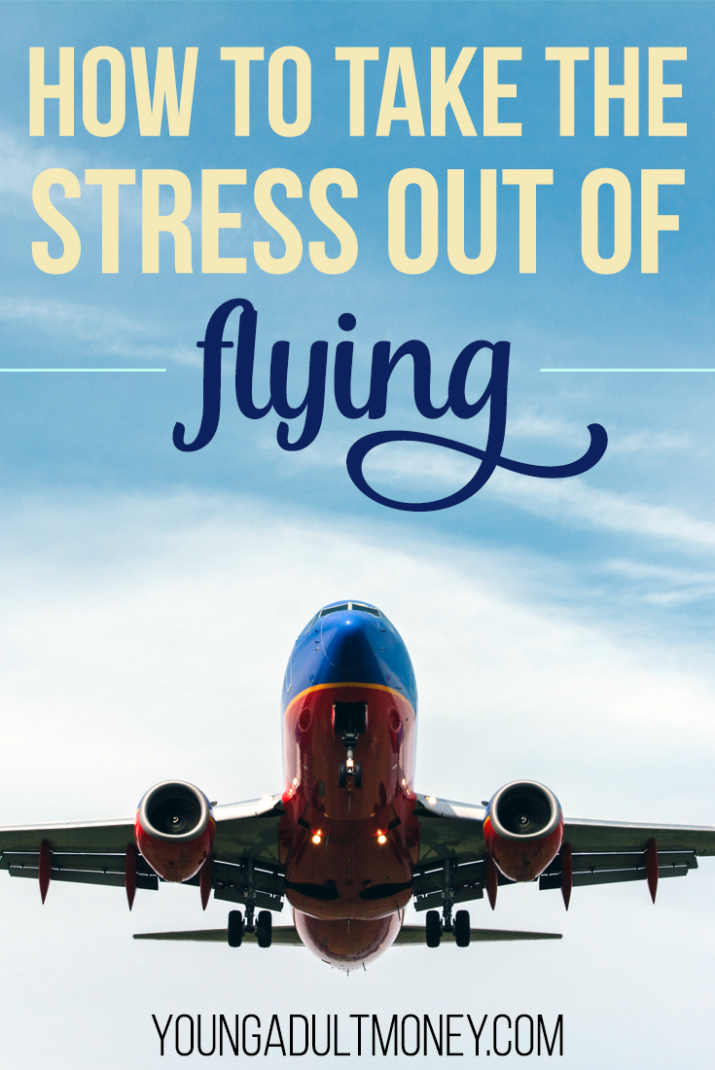 When it comes to flying, I get stressed out.
I like the idea of travelling, and I don't mind travelling for the most part, but the process of flying there has never been enjoyable to me.
From packing and making sure I have everything I need, to going through security, to being cramped on a plane for hours and hours, there's a lot about flying that stresses me out.
My family never flew anywhere when I was growing up. We took two road trips from Minnesota to Florida (yes, two road trips to Florida), but never took a flight. In fact I didn't take my first flight until after high school.
Ever since I started dating my wife I've traveled more. We both like to travel to new places and get away from the grind. Because of this we've taken many flights over the past 5+ years.
Flying has become less stressful for me, but it's taken time to learn some of the tips and tricks that remove the stressful aspects of flying. Here's a few of the things that have worked for me.
1) TSA Precheck is a Necessity

Until a couple weeks ago, I had never taken TSA Precheck. But now that I have, I'm questioning why I didn't sign up earlier.
For me TSA has always been a stressful experience. Especially a few years back when TSA forced you to either take a highly invasive body scan or essentially be groped, going through security was just awful.
I still think going through security is by far one of the worst parts of travelling. I think we have all encountered TSA agents who could care less about being friendly or who were downright rude.
While you do still have to go through security when you have TSA Precheck, it's a lot less stressful. You don't have to take your shoes or belt off, and your pockets don't have to be completely empty (put your keys, phone, and wallet in your bag prior to getting in line). It's a breeze.
If you get the Chase Sapphire Reserve® credit card you can sign up for TSA Precheck and when the expense hits your card, it will be comped by Chase. I would highly recommend getting Global Entry for $100 instead of TSA Precheck, as Chase will cover both and Global Entry is only $15 more than TSA Precheck. Plus, you get TSA Precheck as part of Global Entry.
2) Get Airline Credit Cards

Having an airline credit card was never something that I thought would make travelling less stressful. Before I started travel hacking I always thought airline credit cards were unnecessary, or even worse, a "bad deal." Ever since I started travel hacking, though, I've realized when used appropriately airline credit cards can not only be really good deals but also can make flying less stressful.
One card in particular has greatly benefited me and my wife, the United MileagePlus® Explorer card. Because there are so many ways to get United Airlines miles (here's some tips), my wife and I had over 300k at one point. Not surprisingly, we've flown United Airlines quite a bit. Some of the perks of the card that have made flying less stressful include:
Early Boarding – When you have a United MileagePlus® Explorer card you are automatically put in boarding group 2. You (likely) won't ever have to worry about overhead bin space being used up. A large majority of people will be boarding after you in groups 2 through 5.
Free Checked Bags – Both you and your guest will have your first bag checked free. With United that's usually $25 per bag, each way. $100 in savings isn't too shabby. This can make travel less stressful because if you are really cramming your stuff into small bag, you can just take a bigger one since you'll be checking it anyway. It takes the cost of checking a bag out of the equation.
Lounge Access – On a recent trip I flew through the Panama City airport, and it was packed! People everywhere and few if any open tables near restaurants. One nice thing United offers is two lounge passes a year. If you have a long layover it's a great way to get away from the crowded airport.
Other airlines have similar perks. I have a Sun Country and Delta card and both offer free checked bags. Lounge access, early boarding, and other perks will vary by airline, so check the specific airline you are looking into to make sure it has the perks you are expecting.
3) Have a Go-To Packing List

I added this to the list because I feel like every time I travel I have to recreate my packing list. Some travelers are savvy enough where they do not need a list, but I'm too much of a planner and too paranoid about forgetting something to not have a list.
If you have a list ready to go, ideally in a digital format, all you need to do when you travel is slightly edit it for where you are travelling to. A weekend in Vegas will require different clothes than, say, a 2-week trip to Europe.
Having this list pre-made will be one less thing you have to worry about when you are prepping for your trip. And you'll feel much better checking everything off the list than trying to pack from memory.
4) Plan Plan Plan!

The more you can plan ahead of time for the trip the less stressed you will be. This goes beyond just having a packing list and includes things like having small things planned out – how you will get to the airport, how you will get to where you need to go when you land, and making sure that everything is in order while you are gone.
Do you have pets? As early as possible have a plan for how they will be taken care of. Whether it's having someone check up on them or having them stay somewhere, having this checked off your list early on will make your life easier.
I'm also one of those people who like coming home to a clean house, so I clean and organize as much as possible before I leave. This can make things a bit hectic the couple days before I leave, but not having to worry about that when I get home is a huge stress reliever.
One nice trend is that a lot of airlines and hotels are making it easier to check in before you even get to the airport. Hilton just rolled out a "digital key" and I tested it out during my recent trip to NYC. I was able to pick the exact room I wanted to stay in (a full two days prior to my trip) and I checked in the morning I was scheduled to fly out. I went straight to my room and used the digital key – which is essentially an app on your phone – without having to talk to any staff members. Not a bad deal!
Another example is early check-in for flights. On that same NYC trip I had my boarding pass printed out prior to going to the airport (and had it on my phone) and I went right up to the ticketing agent and dropped off my bag – no waiting in lines to check in and print my boarding pass.
Another thing you can do to plan ahead is choose a seat. I prefer airlines that let you do this early on as I prefer aisle seats, and if flying is stressful to you it's always nice to have a seat you prefer versus the dreaded middle seat.
5) Invest in Products that Make Travel Easier

I've already mentioned a few things that you could invest in to make travelling easier, but there are many more things you can buy to make travelling even less stressful. A couple of them are:
Insulated Water Bottle – This is pretty much a no-brainer. Granted there are cities and countries where you will want to purchase bottled water or boil water before consuming, having a solid water bottle will save you money over time.
Portable Charger – Instead of running around looking for outlets at the airport (I think we all know this: there aren't many!), get a portable phone charger and simply plug it into your phone whenever your battery is getting low. I always have one with me and love getting off the plane with a full phone battery.
Here's a list of 13 things that make travelling easier.


What do you do to make flying, and travel in general, easier?