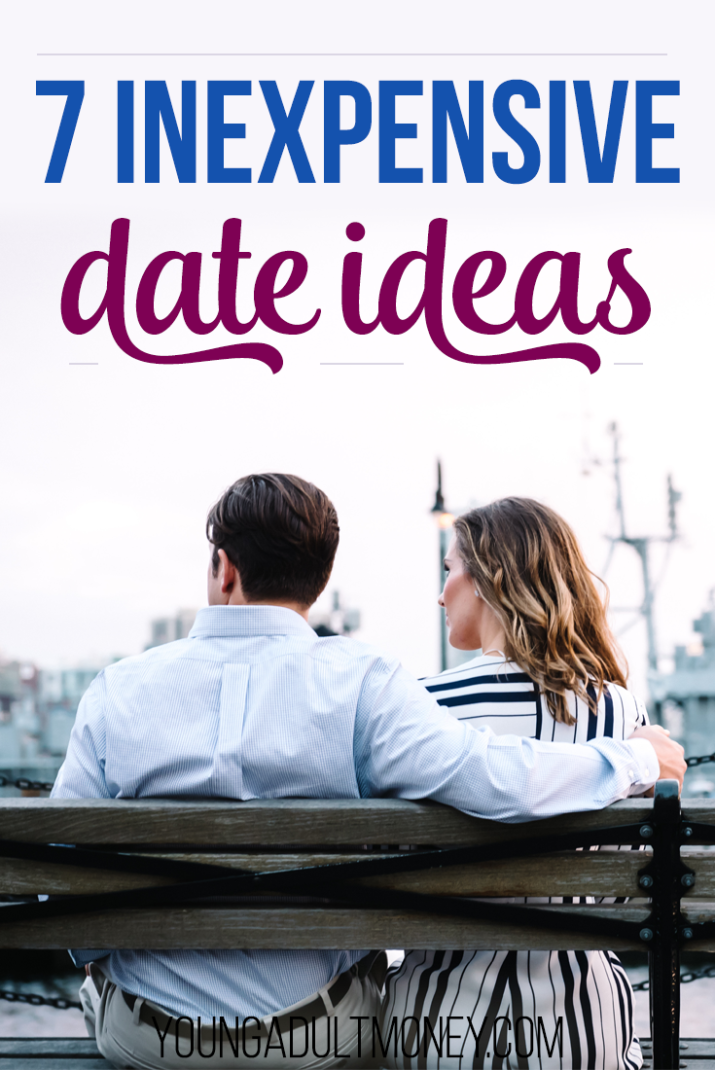 I remember watching that one episode of the Cosby Show where Bill was teaching Theo about the price of life using monopoly money. For things like food, clothing, and other necessities, Bill took chunks of Theo's money to explain how life and money works.
After almost all his money was taken from Bill the collector, Theo thought he was in the bag with $200 left over, but when he expressed he wanted a girlfriend, Bill left him empty-handed with zero dollars and zero cents.
But dating doesn't have to be that way!
Yes, women (and men) love nice things like food or…pretty much anything we didn't have to pay for (because who doesn't like free stuff).
However, there are multiple ways for guys and girls to enjoy dates without breaking the bank. Here are 7 date ideas that don't cost much money.
1) Bake/Dinner Party

I did this for my 18th birthday, and it was phenomenal. You get to make food with your loved one, and who doesn't love food? I for one hate cooking because it's so time-consuming, but sharing the work makes it much more fun and enjoyable.
If you're having a baking night, all you've got to do is supply the ingredients, which alone aren't really that costly, especially if you aren't baking from scratch. However baking from scratch is far healthier and more fun.  To split costs even further, you can ask your S.O if he/she has any of the ingredients you are missing (but if you're doing it this way, I wouldn't share what you intend to make just as a surprise).
2) Picnic

Picnics are similar to baking parties because you don't have to go out and buy food. Most picnic foods can be made in advance using only a few ingredients. Just schedule a warm day, get a basket and a nice checkered blanket.
You can talk about your childhoods, your favorite cartoons, your relationship with your parents, your future goals—anything over your significant other's favorite finger foods.
3) Game Night

Do you know your lover's favorite video game? Before inviting them over, figure out how to play the game and get GOOD at it. It's cute and all if you learn how to play, but s/he'll be super impressed if you pose a threat to his/her's winning streak! Bring a few refreshments and invite your S.O over for a few rounds of Tekken, Halo, Mario–the list goes on and on.
If you don't have a console and can't borrow one, I'd research a board game your lover enjoys. They're cheaper but still give the same impact. Just remember to crush them! And don't forget the snacks.
4) The Gym

Exercise is the best gift you can give to your body, so why not bless your S.O with a sweaty and challenging workout? If you're more of a gym rat than your partner, find out their strengths/weaknesses and their favorite workouts to do. Just remember when you're creating the workout, try to stray from boring/lazy planning, like 3 sets of 10 pushups, especially if your S.O hates push-ups like another staff member of Young Adult Money (raises hand).  You want to be a fun and motivational workout buddy and not a full-fledged personal trainer. And to help stifle your inner PT, try couple workouts!
You can look up several workouts on Youtube that incorporate a partner. Just make sure they're not too cute. I've seen some variation of pullups that end in a kiss. You don't want to be too smooth, ya know.
Make sure you guys go at a comfortable pace and hydrate well!
If you don't want to go through all the workout planning, try a class that neither of you have done before. Kickboxing, spinning, dance, anything that's new and will make your heart pounce. And the more thrilling, the better: the Journal of Experimental Social Psychology explained that you can jump start attraction by doing something thrilling and/or scary with your partner. Why do you think scary movies are all the rage (but notice they're not on this list because movie tickets are expensive)?
5) Netflix and Chill

And of course, the 2016 favorite: Netflix and chill. Watching movies at home is great and cheap and all, but don't be afraid to dress up the occasion if your budget permits.
Clean the couch, turn on the surround sound, and make sure your date has something to eat. And please, please don't forget to clean the bathroom!
6) Check out Social Media for Free Events

Sometimes, Facebook will notify you of events that your friends have an interest in going to. See if they can hook you up if they've got extra tickets that they're willing to give up.
You can also check the events tab on Facebook to find out what's happening locally. And sometimes the events are free.
7) Learn Something New

Are you great at something that your S.O sucks at? They say if you give a man a fish, you feed him for a day, but if you teach a man to fish, you feed him for a lifetime. If your S.O can't cook, plan a cooking date and teach him/her the basics of boiling, sauteeing, frying, etc. Does your boyfriend plan on having daughters? Teach him how to braid. Does your girlfriend want to be an independent woman and grill her own meats? Help them out.
And let's not forget intangible skills like cultural sensitivity. If you're S.O does not practice the same cultural traditions you do, it's going to be hard for him/her to understand or even respect them if uneducated about it.  Get a coffee and teach your date about the traditions your family practices.

Dinner dates and movie nights are cute and all, but you should never feel like you're growing broke just to impress someone. Cheaper alternatives always exist.


How have you swooned your dates on a budget? What's your favorite frugal date idea?