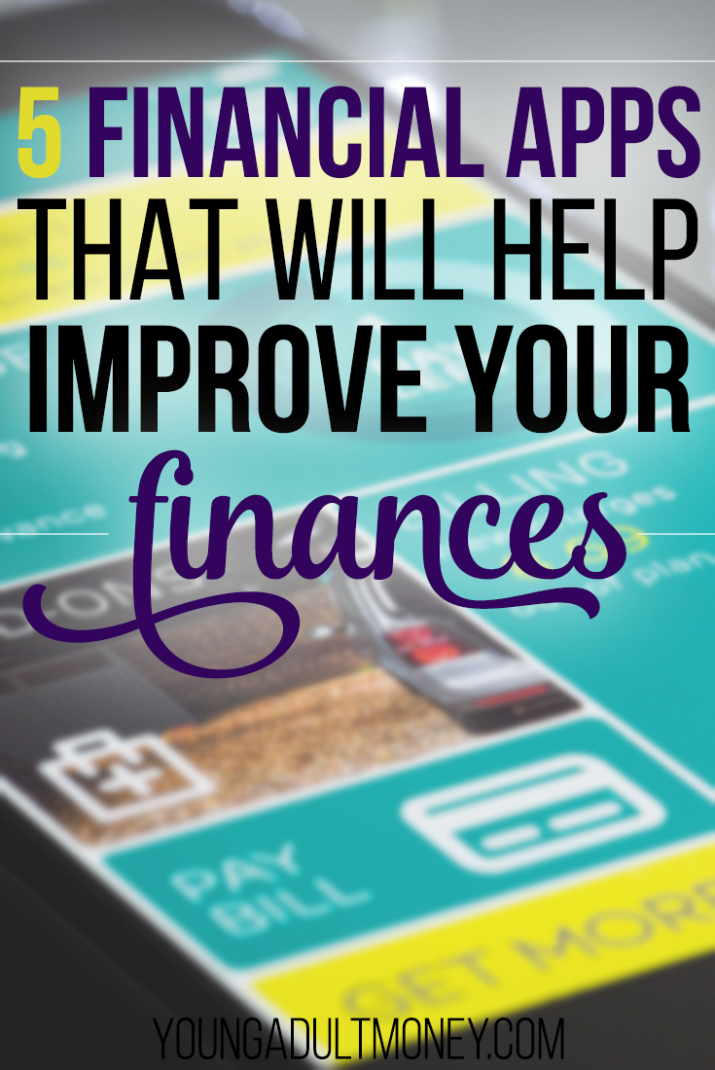 For most people nowadays, your smartphone is with you wherever you go.
You check it dozens of times per day for messages, emails, and using apps. We like being in the know at all times of the day and viewing in on things when it's convenient.
When it comes to managing our money, we hold the same state of mind. We want tools made for simplicity, usefulness, and being able to manage our money on our own schedules. Managing your money doesn't have be time consuming or involve lots of paperwork.
There are plenty of personal finance apps to help you actually improve your life, on your own schedule. Here is a list of some of the best apps to improve your finances.
1) TILLER

If you're a lover of spreadsheet budgeting, then you'll love Tiller. Tiller is an online tool that securely links to your bank account and automatically pulls your transactions into a Google sheet, which is Google's version of an excel spreadsheet. Tiller has a selection of templates including a simple to use budgeting template, net worth tracker, values driven budgeting, family budgeting and more.
After signing up for a 30-day free trial, you choose a template and can add spending categories. Tiller will automatically import all of your transactions into a template to give you a clear picture of where your money is going. A weekly expense trackers allows you to keep a closer eye on your weekly spending.
Availability: Web-based
Cost: $5/month; free 30-day trial
2) QAPITAL

Qapital is a goal based savings automation app. When you first set up an account, you open a Qapital savings account and link your other current bank accounts. With your accounts linked, the app analyzes your spending patterns and starts making small automatic transfers to your savings account.
Qapital rounds up your purchases to the nearest dollar and deposits the spare change into your savings account. This isn't the only feature. Qapital allows you to create several different savings goals and make anything into a savings trigger.
You can create savings goals for anything you want like saving for a vacation or to pay off debt. To hit your savings goals, you create rules, which are based on hitting a certain amount in your account or depositing a certain amount.
To help get impulsive spending under control, the app has a "guilty pleasure rule". With this feature, you're able to create a rule to save whenever you give in for a guilty pleasure. Is McDonald's your guilty pleasure? Create a rule to save a few bucks every time you make a purchase there.
Cost: FREE
Availability: iOS and Android
3) Debitize

Debitize is a payment automation tool that allows you to combine the benefits of credit cards and debit cards. It monitors your credit cards for any purchases, then deducts the amount from your checking account each day. When your credit card payment is due, Debitize automatically pulls money from your account to pay for it, on time.
Debitize allows you to reap the benefits of credit card rewards without the temptation to go into credit card debt. The credit optimization feature keeps your credit utilization low, an important factor in your FICO credit score.
Cost: Free
Availability: Web-based
4) Ebates

Ebates is a website where you can earn cash back for shopping online. You can shop through the Ebates portal at many different stores like Amazon, Walmart, Macy's, and more.
When you shop at a store through Ebates and make a purchase, you earn cash back. When you sign up, you receive a $10 cash back bonus. You can have your cash back paid out via a check or paypal payment.
Cost: Free
Availability: Web-based, iOS, and Android
5) Venmo

Splitting bills no longer has to be a long complicated process. Venmo is a money transfer app that allows people to transfer money from one another for things like charging for services, splitting bills, or anything else.
It combines your personal contacts and bank information so you can easily send or charge payments to friends or someone else. Did you split a $20 Uber ride with your friend over the weekend? You can send them a payment for $10 using Venmo.
All transactions made on Vemno are public, seen by your personal contacts via your Venmo newsfeed The newsfeed item shows who sent the payment, who received the payment and what it was for. If you prefer to send money privately, you can disable the feature.
Cost: Free
Availability: iOS and Android
BONUS: Retail Me Not

You don't have to go crazy clipping coupons or opening a dozen browser tabs in order to find the best deals. Retail Me Not is a website that compiles coupon offers from around web and makes them more easily accessible by shoppers. Through the website, you can browse for coupon offers, product deals, and cashback offers.
Shopping is simple and easy with the Retail Me Not app. Download the app and search for items you are looking for to uncover any deals or offers.
Cost: Free
Availability: Web-based, iOS, and Android
Improving your finances doesn't have to be a time consuming process. Several finance apps integrate with things you're probably already doing like shopping online. Rather than the old school pen and paper, you can use finance apps on the go and at your convenience. Money management has never been easier.


What personal finance apps have helped improve your finances? Have you tried any of the ones listed?