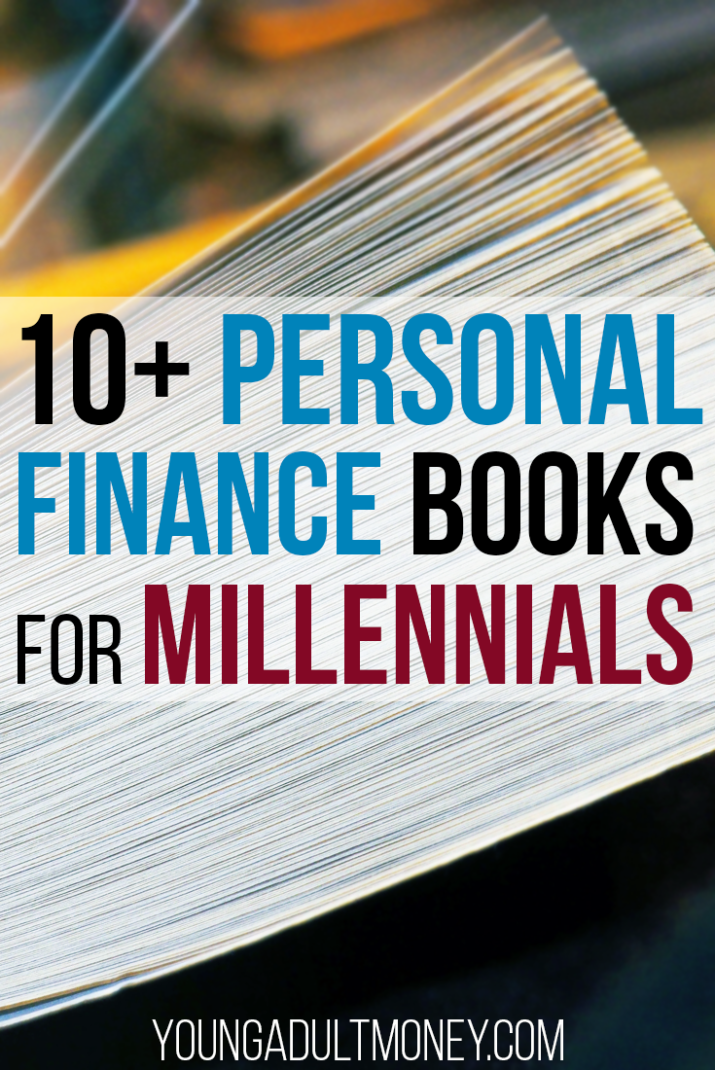 If you're a millennial or know millennials, you know that millennials have their own unique financial challenges.
Most have a high – if not debilitating – level of student loan debt. Others struggle with connecting their dreams with reality (dreams can be expensive, after all). Worst of all is the fact that most lack the financial literacy they need to make moves today that will set them up for success down the road.
Despite these unique challenges millennials have a lot going for them. They are extremely resourceful because of the technology they grew up with. They are less content with "business as usual" and will do what they need to do to live the life they want.
Given the right tools and resources, millennials can do incredible things. That's why I created this list of 12 personal finance books for millennials. Books do what articles and blog posts cannot – they take a deep dive into a topic and leave the reader with tools and inspiration to get things done that will have a positive impact on their life.
So millennials pick a book or two – or more – from this list and start equipping yourself with the financial literacy and inspiration you need to succeed. And if you're shopping for a millennial, please get one of these 12 personal finance books in the hands of a millennial!
1) Broke Millennial: Stop Scraping By and Get Your Financial Life Together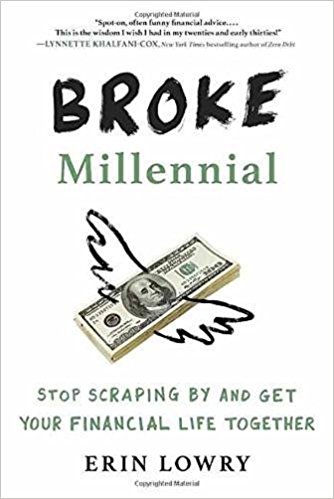 From Amazon: Stop Living Paycheck to Paycheck and Get Your Financial Life Together (#GYFLT)!
If you're a cash-strapped 20- or 30-something, it's easy to get freaked out by finances. But you're not doomed to spend your life drowning in debt or mystified by money. It's time to stop scraping by and take control of your money and your life with this savvy and smart guide.
Broke Millennial shows step-by-step how to go from flat-broke to financial badass. Unlike most personal finance books out there, it doesn't just cover boring stuff like credit card debt, investing, and dealing with the dreaded "B" word (budgeting). Financial expert Erin Lowry goes beyond the basics to tackle tricky money matters and situations most of us face #IRL.
Title: Broke Millennial: Stop Scraping By and Get Your Financial Life Together
Author: Erin Lowry
Ideal Reader: Millennials who are new to personal finance and want to get their financial life together.
2) Corporate Survival Guide for Your Twenties: A Guide to Help You Navigate the Business World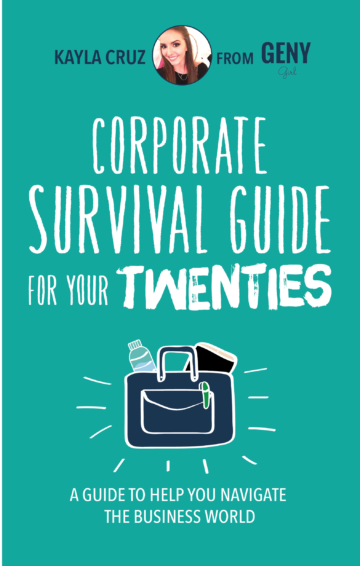 From Amazon: Welcome to the corporate world, friend! A world where things aren't fair, some people are mean, and if you want to succeed, your boss has to like you.
In her new book: Corporate Survival Guide for Your Twenties: A Guide to Help You Navigate the Business World, Kayla Buell, founder of the award-winning blog Lost GenY Girl, helps you face the corporate world post-college. Navigating a corporate working world filled with pitfalls and traps is not easy there's no app for that.
Should you speak up in meetings? Should you stay quiet? Should you eat at your desk? What should you wear? And what do you do when someone blasts you via e-mail? In Corporate Survival Guide for Your Twenties, Buell helps the early career professionals get their kick-ass career running!
Title: Corporate Survival Guide for Your Twenties
Author: Kayla Cruz
Ideal Reader: Millennials who are about to enter the workforce or who have recently graduated and entered the workforce
3) Dear Debt: A Story About Breaking Up With Debt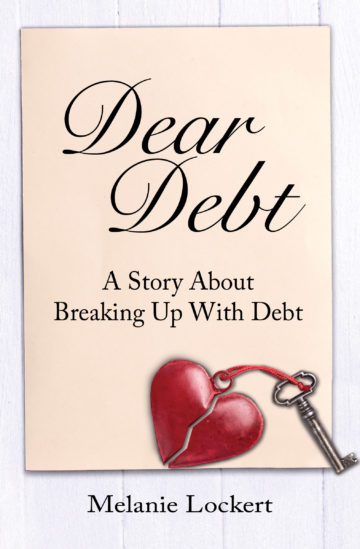 From Amazon: In her debut book Dear Debt, personal finance expert Melanie Lockert combines her endearing and humorous personal narrative with practical tools to help readers overcome the crippling effects of debt
Drawing from her personal experience of paying off eighty thousand dollars of student loan debt, Melanie provides a wealth of money-saving tips to help her community of debt fighters navigate the repayment process, increase current income, and ultimately become debt-free.
By breaking down complex financial concepts into clear, manageable tools and step-by-step processes, Melanie has provided a venerable guide to overcoming debt fatigue and obtaining financial freedom.
Title: Dear Debt
Author: Melanie Lockert
Ideal For: People who are in debt and want to become debt-free
4) You Only Live Once: The Roadmap to Financial Wellness and a Purposeful Life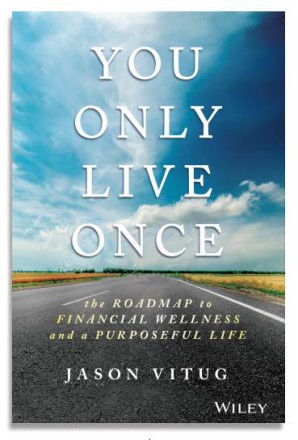 From Amazon: You Only Live Once is the guide to achieving your best life through smart money moves. Before you even begin making a budget, you need to think about why.
Where do you see yourself financially in ten years? Five years? This time next year? What does money do for you? Once you know your destination, you can begin charting your course.
Step-by-step guidance walks you through the budgeting process, and shows you how to plan your financial path to point toward your goals. You'll learn how to prioritize spending, how to save efficiently, and how to take advantage of simple tools you didn't know you had. Next comes the most important part: taking control. You need to really look at how you perceive and use money day-to-day. Chances are, changing a few habits could give you some breathing room and help you reach your goals sooner.
Title: You Only Live Once
Author: Jason Vitug
Ideal Reader: People who aren't content with their current life and want something "more" but are unsure of what changes to make
5) How to Be a Financial Grownup: Proven Advice from High Achievers on How to Live Your Dreams and Have Financial Freedom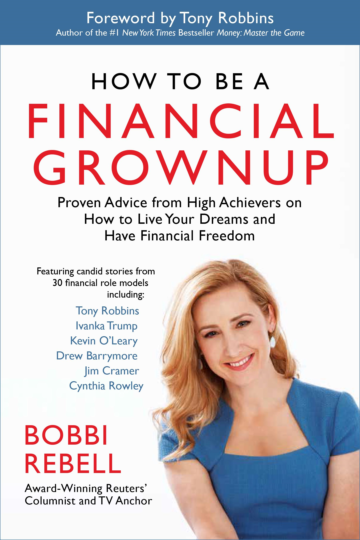 From Amazon: Bobbi Rebell, award-winning TV anchor and personal finance columnist at Thomson Reuters, taps into her exclusive network of business leaders to share with you stories of the financial lessons they learned early in their lives that helped them become successful. She then uses these stories as jumping off points to offer specific, actionable advice on how you can become a financial grownup just like them.
Financial role models such as Author Tony Robbins, Entrepreneur Ivanka Trump, Shark Tank's Kevin O'Leary, Mad Money's Jim Cramer, Designer Cynthia Rowley, Macy's CEO Terry Lundgren, Zillow's CEO Spencer Rascoff, PwC's CEO Bob Moritz, and twenty others share their stories with you.
Title: How to Be a Financial Grownup
Author: Bobbi Rebell
Ideal Reader: People who want new ideas that help them better manage their finances and are interested in hearing tips from some successful individuals
6) Zero Down Your Debt: Reclaim Your Income and Build a Life You'll Love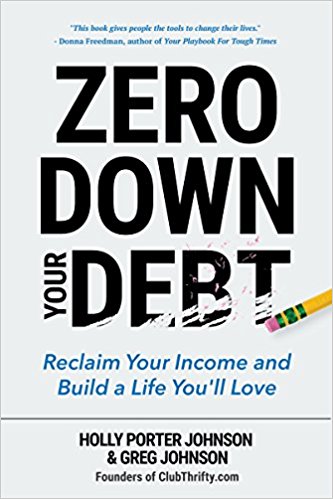 From Amazon: Zero Down Your Debt
How to get out of debt: With just a pen and a piece of paper in your arsenal, you'll learn how to implement a zero-sum budget and become debt-free – once and for all. The zero-sum budget's primary tenets are giving every single dollar earned a purpose ― whether it's for bills, debt repayment or savings ― and using last month's earnings to cover this month's bills. All you need is the know-how, some willpower, and a positive attitude to transform your financial situation. Let Holly and Greg Johnson show you how to put zero-sum budgeting to work for you.
Title: Zero Down Your Debt: Reclaim Your Income and Build a Life You'll Love
Author: Holly Porter Johnson & Greg Johnson
Ideal Reader: Anyone who wants to stop living paycheck-to-paycheck and pay down debt once and for all
7) The Recovering Spender: How to Live a Happy, Fulfilled, Debt-Free Life
From Amazon: After learning how to curb her spending habits, Lauren Greutman shares her hard-earned knowledge on how to get out of debt and live without the financial pressures that many people face today.
Millions of Americans today are near financial disaster-spending more money than they are bringing in, and losing control of their money. Lauren Greutman knows how that feels. For years, she struggled with too many bills to pay and not enough money to pay them. When Lauren found herself drowning in debt, she finally faced her extreme spending habits and took action.
In The Recovering Spender, Lauren shares her story and offers advice that is based on the many strategies she developed to change her own life and bring her family budget back to black.
Title: The Recovering Spender
Author: Lauren Greutman
Ideal Reader: People who have a "spending problem" and would benefit from cutting expenses and budgeting
8) The Broke and Beautiful Life: Small Town Budget, Big City Dreams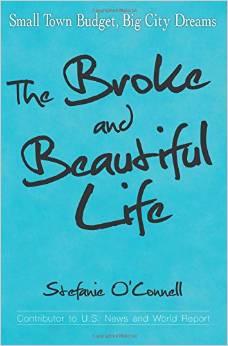 From Amazon: After moving to New York City to become a Broadway actress, Stefanie O'Connell faced one of two inevitabilities when faced with unemployment–spiral into debt or learn how to effectively manage her money. Punctuated with humor, insight, and essential money management lessons, The Broke and Beautiful Life offers practical strategies to make smarter financial decisions today as a means to fulfill the goals and dreams of tomorrow.
Specializing in personal finance (with an emphasis on personal), Stefanie engages those who shy away from the word "investing," scoff at the word "budget," and equate interest rates with "snooze fest." She encourages readers to redefine their relationship with money and approach budgeting as an exciting and sexy tool to transform from broke to beautiful while enjoying every step along the way.
Title: The Broke and Beautiful Life: Small Town Budget, Big City Dreams
Author: Stefanie O'Connell
Ideal Reader: Any millennial who is looking to be empowered financially
9) Love Your Life, Not Theirs: 7 Money Habits for Living the Life You Want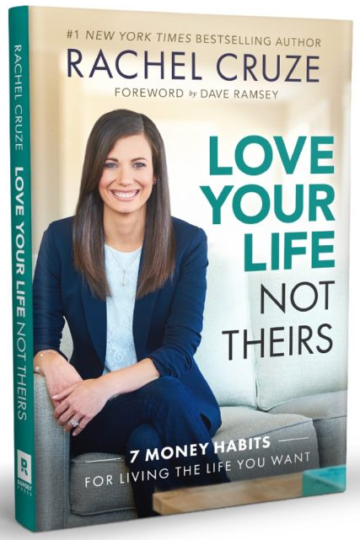 From Amazon: In Love Your Life, Not Theirs, Rachel shows you how to buy and do the things that are important to you–the right way. That starts by choosing to quit the comparisons, reframing the way you think about money, and developing new habits like avoiding debt, living on a plan, watching your spending, saving for the future, having healthy conversations about money, and giving.
These habits work, and Rachel is living proof. Now, she wants to empower you to live the life you've always dreamed of without creating the debt, stress, and worry that are all too often part of the deal. Social media isn't real life, and trying to keep up with the Joneses will never get you anywhere. It's time to live – and love – your life, not theirs.
Title: Love Your Life, Not Theirs
Author: Rachel Cruze
Ideal Reader: People who compare themselves to others and want (need) to change so that they are happier and healthier from both a financial and emotional standpoint
10) The Money Book for the Young, Fabulous & Broke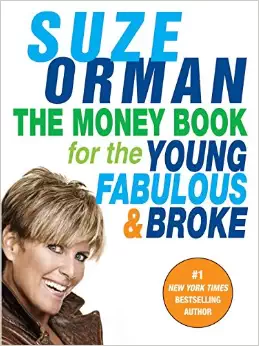 From Amazon: The world's most trusted expert on money matters answers a generation's cry for help-and gives advice on
Credit card debt
Student loans
Credit scores
The first real job
Buying a first home
Insurance facts: auto, home, renters, health
Financial issues of the self-employed
And much more advice that fits the realities of "Generation Broke."
Title: The Money Book for the Young, Fabulous & Broke
Author: Suze Orman
Ideal Reader: Millennials who are just starting out who need a straightforward guide to personal finances
11) The Art of Money: A Life-Changing Guide to Financial Happiness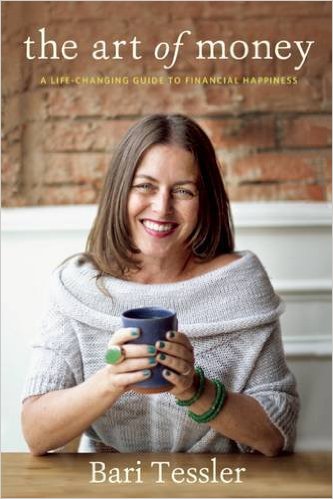 From Amazon: The Art of Money is the book your money-savvy best friend, therapist, and accountant would write if they could. Bari Tessler's integrative approach creates the real possibility of "money healing," using our relationship with money as a gateway to self-awareness and a training ground for compassion, confidence, and self-worth.
Tessler's gentle techniques weave together emotional depth, big-picture visioning, and refreshingly accessible, nitty-gritty money practices. Guiding readers through a step-by-step journey, The Art of Money will help anyone transform their relationship with money and, in so doing, transform their life. As the author writes, "When we dare to speak the truth about money, amazing healing begins."
Title: The Art of Money
Author: Bari Tessler
Ideal Reader: People who want to build confidence and change their life, starting with their finances
12) Hustle Away Debt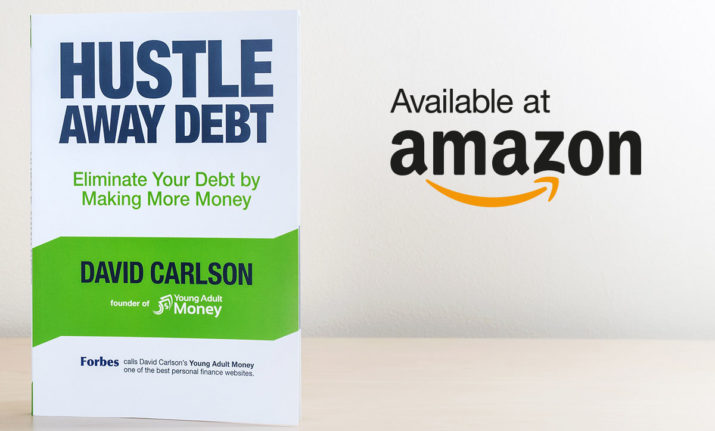 How could I not mention my book, Hustle Away Debt? This is my first book and it's focused on helping people pay off their debt faster through side hustles.
The inspiration for this book was my wife and my own story, which starts with graduating college with $100k in student loan debt. For the past 5 years I've worked side hustles in my spare time to increase my income.
If you have debt or a desire to increase your income this book was written for you. It helps you choose the right side hustle for you, ideas for side hustles, and how to make the best use of your side hustle.
Title: Hustle Away Debt
Author: David Carlson
Ideal For: People who want to pay off their debt faster, people working 9-5 jobs that wish they were running a business instead, and anyone looking to increase their income.
Which book on this list do you want to read? What other personal finance books do you recommend for millennials?