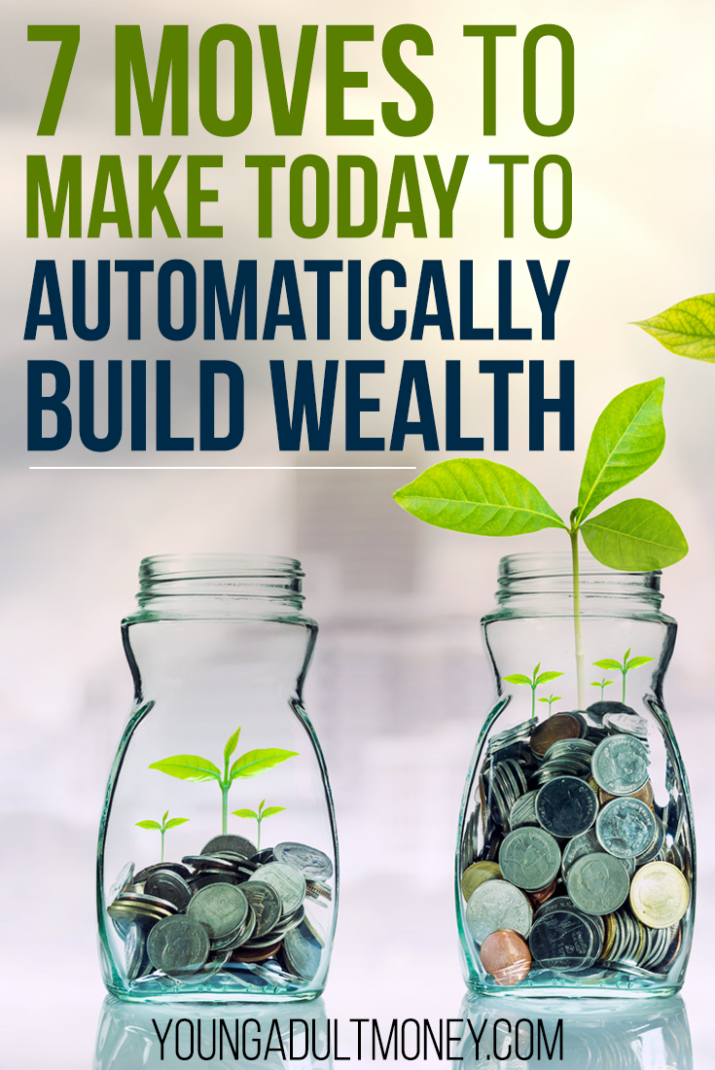 At it's core, building wealth is simple.
All you need to do to build wealth is increase your assets and lower your liabilities.
Leveraging the power of compound interest anyone can become a millionaire for seemingly minimal cost (Erin shared how $5,000 can turn into $1,000,000 for retirement).
In practice it can be difficult. Debt and setbacks can be disheartening. Bad habits can be tough to break.
In our fast-paced society we want everything now. No one wants to grind away years of their life in hopes of landing a "better" job. Heck, no one wants to wait in line at Starbucks for more than a minute!
With all that being said, there is a special power in automating behaviors that build wealth. If we make the right moves we can rest assured that each day, week, month, and year we are slowly but surely building wealth.
So if you want to take the guesswork out of building wealth, consider making these 7 moves today to automatically build wealth. Your future self will thank you!
Automate Debt Payments

Debt has reached unprecedented levels recently. Student loan debt in the United States is quickly approaching $1.4 trillion and credit card debt is right around $800 billion. If you're feeling the burden of debt, you aren't alone.
Automating debt payments can go a long way towards building wealth, and the mental energy that comes with automation can't be overstated. $100k of student loan debt may feel like an insurmountable battle, but once your payments are automated you know that each and every month a small piece of that total is being paid off. Even better you will know exactly when the last payment will be made.
Credit card debt can be trickier as you want to pay it off as quickly as possible due to the high interest you are charged. One strategy to avoid the high interest rate while also getting on a set payoff plan is refinancing through SoFi. I have helped others do this and, even though you still have to actually pay down the debt, having a lower interest rate and a set payment plan can be a huge relief.
To free up additional mental energy, consider automating all of your bills. Whether it's your mortgage, rent, phone, or something else, set up automatic payments. Having everything automated will allow you to do one less thing each month.
One final note that just because you automated your bill payments doesn't mean you need to lose sight of your expenses. By using a tool like Tiller (use it with this free automated budget spreadsheet I created) you can quickly and easily track your expenses each month to make sure everything looks as you would expect.
Retirement Contributions

I know, we constantly hear about the need to contribute to a retirement account. But there's still many who contribute nothing at all to their retirement accounts. Contributing to a retirement account is extremely important if your goal is to build wealth long-term.
Setting up automatic contributions to an employer-sponsored 401(k) is the easiest way to get started. At minimum you will want to contribute up to your employer match (it's free money after all!). If your employer doesn't match your 401k contributions you should still be automatically depositing into your retirement accounts. Shoot for 15% but adjust as needed. At minimum target 10% of your income.
If you don't have a 401k you still need to contribute to a retirement account. Open an IRA at USAA or TD Ameritrade and get weekly automated contributions set up from the get-go.
Automation is so key when it comes to retirement accounts. You aren't going to have a million dollars in your account overnight, but consistent automated contributions can turn into a really large number over time, especially as the years pass.
HSA Contributions

I profess my love for Health Savings Accounts (HSA) often and I simply can't say enough good things about them. Unfortunately most people do not contribute to them until they have a big medical bill.
With High Deductible Health Plans (HDHP) becoming the norm it's more important than ever to have a medical emergency fund. Many HDHPs have very high deductibles, at minimum $6,000. Who has $6,000 sitting around for a huge unexpected medical bill? Not many people, especially those who are trying to pursue multiple financial goals at once.
Contributing to an HSA will not only provide you with the money you need in case of an emergency, but you will also reap the tax benefits that come with an HSA. And did I mention HSAs are treated almost exactly the same as a traditional IRA when you reach retirement? It's hard to hate on HSAs.
If you haven't already set up automatic contributions to your HSA get them set up ASAP.
Emergency Fund Deposits

A car repair that costs a couple grand. Bringing a pet to the emergency room. An appliance that all of a sudden stops working.
These are all examples of scenarios where an emergency fund can be the difference between going into further debt (and oftentimes credit card debt) or not.
Emergency funds are not easy to build. I don't care what anyone says to the contrary! With that being said, setting up weekly automatic payments, even just $25 or $50, can make a huge impact over time. The key is to set up these automatic deposits once and then letting automation take care of the rest.
Also I think it's worth pointing out that you should set realistic goals with your emergency fund. While three or six months of expenses would be ideal, start by trying to save $100. Then $500. Then $1,000. Hitting realistic benchmarks will help you resist the temptation to stop the automatic transfers between your checking and savings account.
Related: How to Build an Emergency Fund and Why It's a Priority
How to Quickly Build an Emergency Fund
Employee Stock Purchase Program (If Available)

Not everyone has access to an Employee Stock Purchase Program (ESPP), but those who do should definitely sign up to participate. Besides forcing you to save money over a set period of time (typically ESPPs span six month periods) through automated contributions, they also have a lot of upside and *almost* no downside.
I shared a couple years ago How an Employee Stock Purchase Plan Works and after giving it a read you'll see why this is a much better perk than most people realize. At the company I work at you are essentially guaranteed a 15% gain on whatever you contribute to the ESPP, and if the stock increases in price (as is usually the case with many companies) you get that additional upside as well.
I especially love that ESPPs are automated. You are required to sign-up before the purchase period starts if you are going to participate, and contributions are automatically taken out of your paycheck. One choice automated over and over – that's how you build wealth.
Designated Savings Accounts

Designated savings accounts can help you plan for expected expenses. Expected expenses can be things like the need for a new car, the cost of an upcoming vacation you have planned, or a down payment on a home. By setting up designated savings accounts you can "physically" (in quotes because everything is electronic these days) set aside money for an anticipated expense.
Automatically having money go into a designated savings account each month allows you to have the peace of mind that you will hit your goals. For example, if I know that I want to have $20,000 in cash to purchase a car three years from today I can calculate exactly how much I'd need to set aside each month over the three years. Set up automatic monthly transfers and you can rest assured that as long as you don't cancel the transfers you will hit your savings goals in your pre-defined timeline.
For designated savings accounts I recommend setting up separate online savings accounts. I use Capital One 360 which also has some savings goals tools built into it.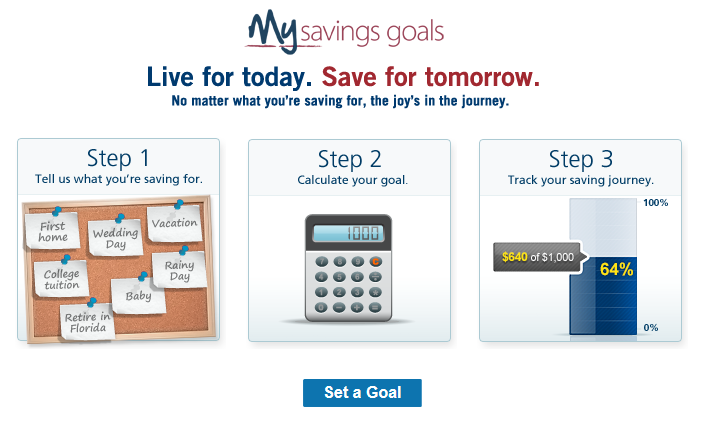 If you want to utilize Capital One 360 as well you can
sign up using this link
. Using this link will unlock an
offer for a free $25
, which is one of the main reasons I started using Capital One 360 in the first place.
Increase Income Any Way You Can!

As you read through the moves you should make to automatically build wealth you probably realized that all of these moves require something: income.
To those who are thinking "yeah it would be easy to build wealth if I had a higher income and more money left over to automatically save and invest," I totally understand where you are coming from. That's actually why underlying all the tips and advice on this blog I always maintain our focus on strategies to increase income.
Whether it's through your full-time job, side hustle, or investments, increasing your income is going to make it easier to reach your goals, especially if building wealth is one of those goals.


What moves have you made to build wealth? What is the next move you are going to make?