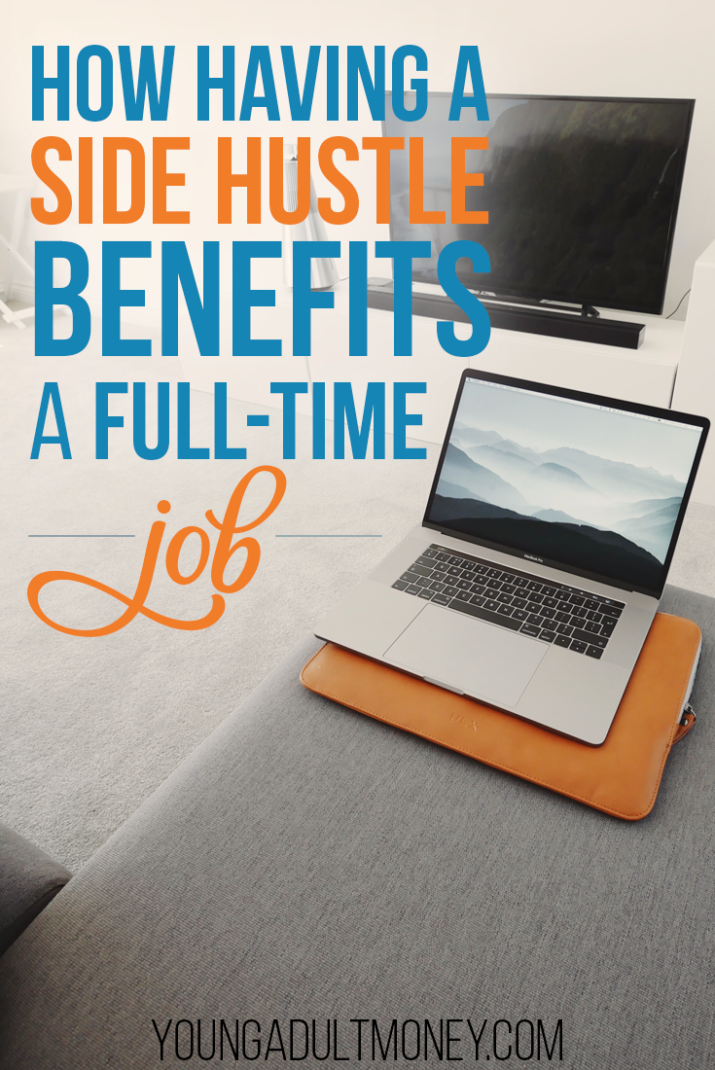 We talk a lot about the benefits of side hustles here at Young Adult Money, but it is for good reason. Side hustles, or earning extra money on the side, can help to increase your income, teach you new skills, and can even become full-time jobs down the road. For anyone in debt or looking to achieve their financial goals faster, side hustles are an excellent way to bolster the process. The countless benefits of working on the side are often talked about, but concerns about the topic are rarely addressed.
For anyone currently working both a full-time job and a side hustle, you will be the first to admit that it isn't easy to balance both. Side hustles require a lot of time, focus, and energy. After a long day at work, a side hustle can be the last thing you want to do, even if you doing something you are passionate about.
Because of this, it can be easy to make excuses about why you shouldn't start a side hustle if you have a full-time job. It can be more comfortable to consider your full-time job as enough. Or you tell yourself that you don't have the time or energy for a side hustle. Or maybe you think that a side hustle will hurt your career by being a distraction.
But for most side hustle advocates, including myself, the pros of a side hustle massively outweigh the cons. I am happy to dedicate my time to my side hustle to feed my entrepreneurial spirit without having to make a big risk.
The truth is, there are 1,000 excuses as to why you should not start a side hustle. But if you are concerned about a side hustle interrupting or harming your career – don't be. Side hustles can benefit your full-time job in many ways and can help to grow your career. Here's how.
Side Hustles Take the Pressure Off Your Full-Time Job

Without a side hustle, a full-time job can come with a lot of pressure. If your only income stream is from your full-time job, you might live in occasional or constant fear of losing it. Or maybe you soon realize that you aren't in the field that you want to be, but feel stuck in your current career path. Most people have felt like this, but accept it as normal.
For anyone unhappy with their salary or career prospects, a side hustle can open so many doors. Not only can you create another dependable income stream with side hustles, but you also have the opportunity to explore a whole other career path with minimal risk. Without so much pressure on your full-time job, you might find that you are actually enjoying work more and that you are performing better.
Side Hustles Build New Skills

When I started blogging, I learned so many new skills that I wouldn't have learned at my full-time job. I learned the basics of coding, how to manage social media, and improved my writing and photo editing skills.
No matter what your side hustle is, you are bound to learn new skills that you don't necessarily have the opportunity to learn at work. These new skills can be transferred should you ever decide to move up in your career, or to change career paths completely.
Side Hustles Increase Time Management

It's no secret that it takes a lot of balance and time management to be successful at both a side hustle and a full-time job. But with focus and practice, it is very possible to flourish at both.
With so much time dedicated to working, whether it's at a full-time job or a side hustle, time to yourself or with others becomes even more valuable. Before I started my blog and freelance writing side hustle, I spent most of my "free time" in front of the television, and I took time with friends and family for granted. Now, when I have free time, I can fill it with hobbies I truly enjoy.
Side Hustles Up Your Marketability

No matter what your side hustle is, it improves your marketability if you are ever looking for new opportunities. Whether your side hustle is related to your career or not, they are a pro among employers because they show that you are committed to personal development, have the skills to run a business, and have the time management to balance it all.
It takes commitment to balance both a side hustle and a full-time job. By having both on your resume, you already beat out a majority of the competition for new jobs or promotions. Plus, your side hustle might have led you to learn new skills that your competitors might not have that could further advance your 9-5 job.
Side Hustles Motivate You to Work Your Way Up in Your Career

The best part about side hustles is that it taught me that I am in charge of my finances and my career, including my income. So many people consider their income to be at mercy of their employer, which is not true. While an employer certainly has an influence over your income, if you are wanting to increase your income, you can switch jobs, start a side hustle, or ask to be promoted.
Side hustles have empowered me to take charge of my finances and career. I want to work harder to be the best I can at both my full-time job and my career.


Have you considered starting a side hustle while you work a full-time job? Or do you currently balance both? How has a side hustle helped, or could help, your career?