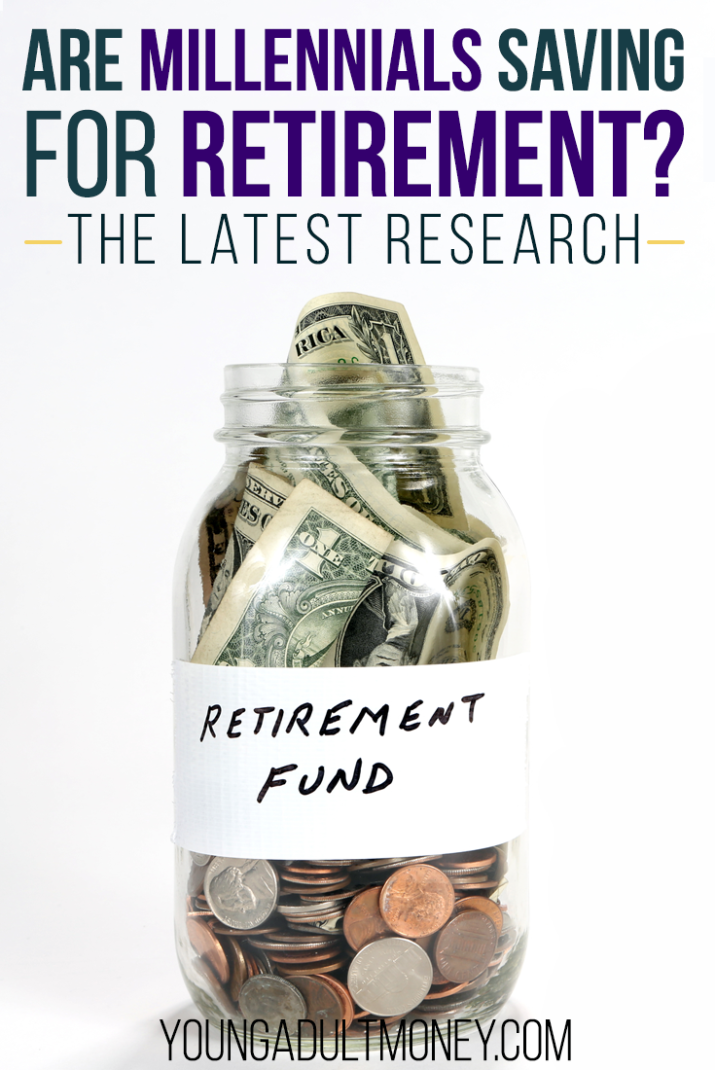 This post is part of our series 7 Weeks to Your Best Finances.
This series is meant to serve as a 7-week path to improving your finances. It will cover all the important topics like starting a budget, saving money, making money, investing, and more.
To find out more and see all the tips and ideas for improving your finances check out the dedicated 7 Weeks to Your Best Finances page.

Millennials tend to get a bad rap when it comes to how they manage their money. Are we really as bad as people say we are?
We all get harped on for our seemingly poor money management skills, but in reality, times have drastically changed from when our parents were our age. Not only was the adjusted starting salary higher in 1975 than it is today, but the cost of living was much lower. And student loans? Forget it. Between 1971 and 2012, the annual tuition rate has exploded by 259%.
Frankly, millennials, aged 18-35, just can't keep up. We are being crushed by student loan debt, making less, and having to adjust to a higher cost of living. How can we even think about saving for retirement?
Fortunately, there are some positives to millennial's retirement savings. Here is the latest research on how well millennials are saving for retirement.
Most Have Not Started to Save

According to a recent study done by Wells Fargo, 41% of millennials have not even started to save for retirement. And to top that off, the same study found that only 52% of millennials are even offered an employer-sponsored retirement plan.
Without an employer matching any contributions, even if millennials are able to save, it's a slow process. Many millennials are only able to stash away 1-5% of their retirement.
Another reason millennials haven't started to save is that they lack knowledge about how to actually stash money away for retirement. Many won't admit it, but the obstacle of filling out paperwork, receiving information from their employer, and choosing the best investment options for them is often intimidating.
Student Debt Plays a Huge Part

According to Student Loan Hero, the average student graduated with just over $37,000 of debt in 2016. With interest rates on student loans often being the same one could expect to earn from a retirement account, paying back student loans is a pressing, and often urgent, priority.
This is where many millennials struggle the most. They aren't necessarily bad with money, but they do not have enough money to cover their basic expenses, let alone contribute extra to retirement.
So Do Lower Incomes

The median income for millennials across the nation is less than $40,000 a year. So, according to these figures, it isn't uncommon to find millennials owing as much, if not more, than they make to student loans.
Month to month, this makes saving for retirement incredibly difficult. Student loan debt can easily eat up anywhere from 1/5 to half of an individual's take home pay.
Lifestyle is Important to Millennials

Though millennials do have a lot working against them, typically, they still have a lot of room for improvement.
Many millennials aren't willing to sacrifice the lifestyle they want now to invest in their future. They want nights out with friends, the ability to live out on their own, the means to travel, and convenience items, such as Starbucks.
While millennials aren't necessarily spending out of control, they have priorities other than paying back debt and retirement. They understand that retirement is important, but believe they can catch up on contributions in the future.
Millennials are Optimistic About Their Future

With everything mentioned, millennial's retirement situation looks fairly dire. It has been discovered, however, that most millennials remain optimistic about their retirement situation.
But how can they? Millennials, though start at a low income, feel confident in the ability to earn more throughout their career. They typically understand the importance of saving for retirement, but realistically don't have room in their budget to set money aside for it. They believe in the future, their circumstances will change.
What Can Millennials Do to Save More for Retirement?

The good news is that millennials can take control of their retirement right now. By focusing on the following, millennials will be able to free up their budgets to allow for more retirement savings.


When it comes down to it the best thing millennials can do is just start! Even if you can only set aside 1% of your salary for retirement, it pushes you in the right direction. There is no better time to start saving for retirement than right now.

Have you started to save money for retirement? What caused you to get started or what is holding you back?