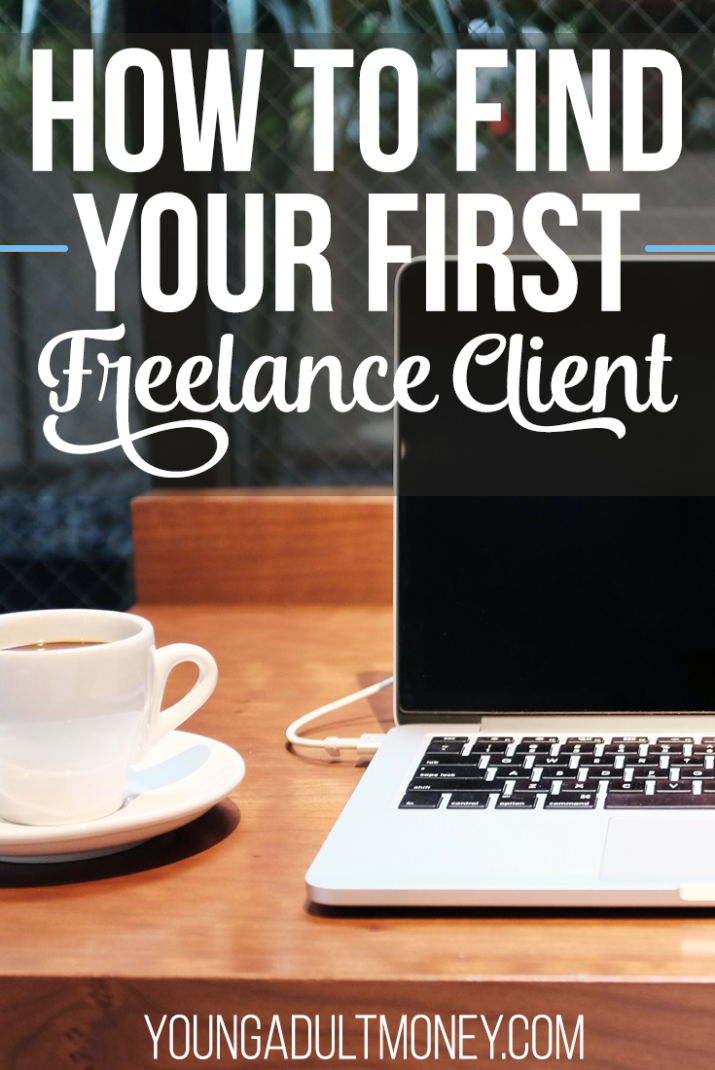 This post is part of our series 7 Weeks to Your Best Finances.
This series is meant to serve as a 7-week path to improving your finances. It will cover all the important topics like starting a budget, saving money, making money, investing, and more.
To find out more and see all the tips and ideas for improving your finances check out the dedicated 7 Weeks to Your Best Finances page.

Everyone talks about freelancing as one of the best side hustles, but why?
Freelancing is appealing for unnumbered reasons. The ability to work on what projects you want, when you want, and charge what you want is very desirable for anyone. And freelancing can (and should be) run like a business, which gives many people the opportunity to grow their freelancing business to a full-time gig.
And it's a lucrative field. Many freelancers are making over $100,000 a year while running and operating their own business. But that isn't to say it's easy. It takes a lot of time, energy, and effort to start a freelancing career, whether it be writing, graphic design, virtual assistant services, or other.
Perhaps the most difficult part of freelancing is actually finding your first client. With so many freelancers out there, it can be a challenge to beat out the competition and get your foot in the door. Not sure where to start? Here is how to find your first freelance client.
Display a Strong Portfolio

The first, and most obvious thing you need is a portfolio of your work. It is honestly a waste of time to try to complete any other steps without a portfolio of some sort.
A portfolio is like a resume in the freelance world. You wouldn't apply for a job without a resume, and the same concept applies to a portfolio.
A portfolio shows that you are skilled and knowledgeable about whatever your chosen freelancing career is. No potential client will hire you if you don't have proof of your expertise. Plus, a portfolio makes it as easy as possible for them to see if you are a proper fit for what they are looking for in a freelancer.
With this, the inevitable question people ask is "How can I build a portfolio if I haven't had any clients?" The answer is simple, and is answered in the next point.
Start a Blog or Website

That's right, starting a blog or website is the sure way to build your portfolio. A blog or website is essentially a living, working freelance resume. No matter what your freelance projects are, a blog or website is a necessity to build your portfolio.
For example, say you are a freelance graphic designer. You can make your own blog or website full of design and can showcase some of your own work. Same goes if you're a freelance writer, hairstylist, or artist.
Starting a blog or website is easier to do than you might think! Here are directions on how to start your own blog for a discounted rate.
Connect with Others in Your Field

It isn't likely that clients will be coming to you right off the bat. Like any business, you have to go through the effort to find your first few clients.
One of the best ways to find contacts is to connect with people or companies who you may want to work for. They will notice when you follow them on social media and comment on their posts. When you feel ready, send them a quick email stating that you are a fan of their work and that you are available for freelance work if they are ever in need.
Reach out to as many people as you can. You will have to face some rejection, but don't let that stop you. At some point, someone will need work and they will appreciate you reaching out!
Work Your Personal Network

Do you personally know any business owners or anyone who could potentially benefit from your freelancing services? Use your current network to find clients.
Believe it or not, business owners are insanely busy and are usually willing to contract out some work that they know isn't their strong point or that they don't have time for.
Be Visible

The internet is huge and there is no shortage of freelancers all vying for the same jobs. Besides reaching out to potential clients yourself, the next best thing you can do is to make yourself as visible as possible.
Since you already will have a website or blog, you're halfway there! Take some time to focus on SEO and utilize social media to bring attention to your business.
If you're just starting out, social media is a quicker way to gain traction. Facebook, Twitter, and LinkedIn are all excellent tools to make yourself visible to potential clients. Just be sure to link your portfolio to any social media sites so your work is even easier to find.
Be Organized and Professional

Treat freelancing like your own business. If you're serious about making money freelancing, you can't treat it as a hobby.
Make sure you are responding to potential clients on time and that you are approach them professionally and clearly. Even if you feel a little stuffy in your initial communication, most potential clients appreciate someone being overly formal versus too casual!
Offer Solid Deals for Your First Clients

Many freelancers undervalue themselves and charge rates much too low. With that, it's also important to recognize that if you haven't ever worked with any client before, you don't really have any experience.
So cut your first client a deal. Maybe you offer your services for a small discount for a short time until you both feel comfortable ramping up the pay. Or, if you're a designer of any sort, show a potential client what you can do for them before you discuss pay. They'll be impressed you took the time to cater to them and their needs before you've even received any pay.
Ask for Referrals

Referrals are perhaps the easiest way to find clients when you're just starting out.
Remember when you reached out to people you wanted as clients? Remember when you got rejected a few times?
Don't just walk away from these rejections! A lot of times, clients only hire one or two freelancers a year, or they keep using the same freelancer for all of their projects. It doesn't necessarily mean that they aren't impressed by you.
Be polite and courteous when you face rejection, and always end with asking for a referral. It can be as simple as saying "Thank you so much for chatting with me. If you or anyone you know needs a freelancer in the future, I would love for you to keep me in mind."
You never want to burn a bridge, even if you feel hurt. You never know who may help you out in the future, so always be as polite as possible.
Related: 5 Tips for New and Wannabe Freelancers
6 Steps to Take to Become a Full-Time Freelancer
25+ Top Tools for Freelancers
3 Questions to Ask When Deciding on a Freelance Gig
How to Start a Blog
6 Tips for Pricing Freelance Services


It will take considerable time and effort to find your first freelance client, but the most important thing is to never quit trying. You will find your first client eventually, and your second and third will be even easier!
Remember, businesses don't take off overnight. It takes time to develop, so in the meantime, work on building your portfolio even more and reaching out to even more potential clients.