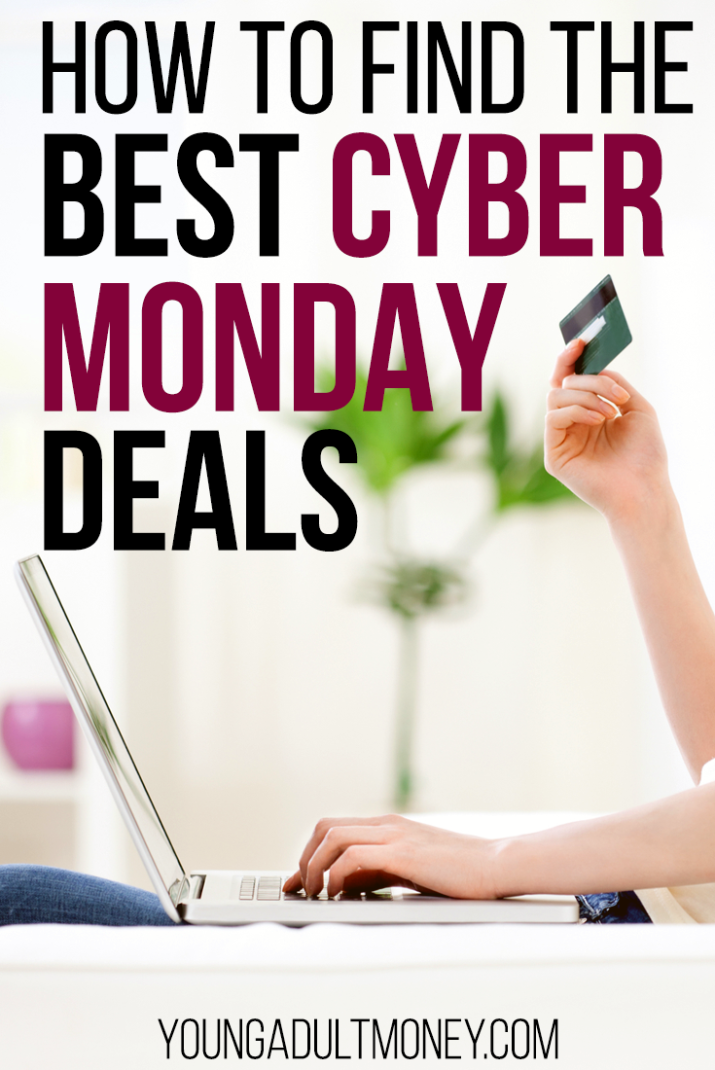 We all have our own opinions about Black Friday, whether we love it or hate it. But you have to admit, Black Friday's younger sibling Cyber Monday is a pretty cool day.
How great is it that you can find awesome online deals while sitting in the comfort of your own home?
You're not waiting in line, fighting the crowds, or putting up with the insanity of Black Friday. With Cyber Monday, you can simply stay in bed, turn on your laptop, and shop.
That being said, there are some tactics to find the best deals on Cyber Monday. Make the most of your shopping by practicing these tips.
Look Ahead of Time and Research Deals

The most important thing you want to make sure of is that you are actually getting a deal. Many times, you'll see something advertised as a deal, only to find out that it isn't a deal at all.
Maybe I found this kind of ironic, but Cyber Monday has its own, and very helpful, website (cybermonday.com). Check here to find all the deals from your favorite stores.
When you find an item you are thinking about purchasing, research it and see what the actual price is before the sale. It's easy for a company to advertise something as a sale with an enormous tagline of "ONLY $49.99!" when it was only $50.00 to begin with.
Many products can be found at more than one store. Compare electronics from Best Buy to the same (or similar) product from Walmart, Target, Amazon, etc. You may be surprised who has the best deal!
Signing up for emails from the various retailers is a great way to find deals ahead of time and stay on top of the sales.
Focus Your Attention

With so many sales, Cyber Monday can become overwhelming. If you don't go in with a plan, your will waste your time and, not to mention, blow your budget.
Instead of adding every good deal to your shopping cart, determine ahead of time what deals are your highest priority. If you have a list of 40 items, you're not going to get them all. So prioritizing is key. What items do you really want or need? What items would be nice to have, but maybe aren't worth all your attention?
Plan Accordingly

Cyber Monday isn't necessarily a leisurely, normal online shopping experience. You have to go in with a plan.
Many retailers, like Amazon, have sales on certain items only for a few hours a day. You'll need to plan out when you need to be online and for what sites and products you'll be shopping for at that time.
Map out how your Cyber Monday should go. Write down the deals you're looking to buy and what time they are available.
Follow Social Media

Don't forget about using social media to your advantage.
Social media can be a powerful tool to utilize while shopping on cyber Monday. Following all the major retailers on Twitter and Facebook will give you real-time information about the status of their Cyber Monday sales.
Social media will be your friend when it comes to last minute changes to your plan. Flash sales happen or items could be out of stock. Stay up-to-date with social media and adjust your plan accordingly.
Remember Last-Minute Discounts

Just because it is Cyber Monday doesn't mean you should forgo looking for even steeper discounts.
If you have a coupon, credit card points, or gift cards, now is the time to use them. And don't forget to check RetailMeNot.com and EBates.com for further discounts!

Be Safe and Watch for Scams

As always, use your own discretion when shopping for Cyber Monday deals.
Avoid websites that you aren't sure about. Make sure that all deals you found are valid before purchase and, of course, don't give out your credit or debit card information to any website you feel or know is insecure.
________________

By making the most of Cyber Monday, you can find some of the best deals of the year. Remember to do your research and have a plan, and you'll not only save money, but find some new products you need as well.

Do you plan on shopping on Cyber Monday or Black Friday this year? What do you do to prepare?