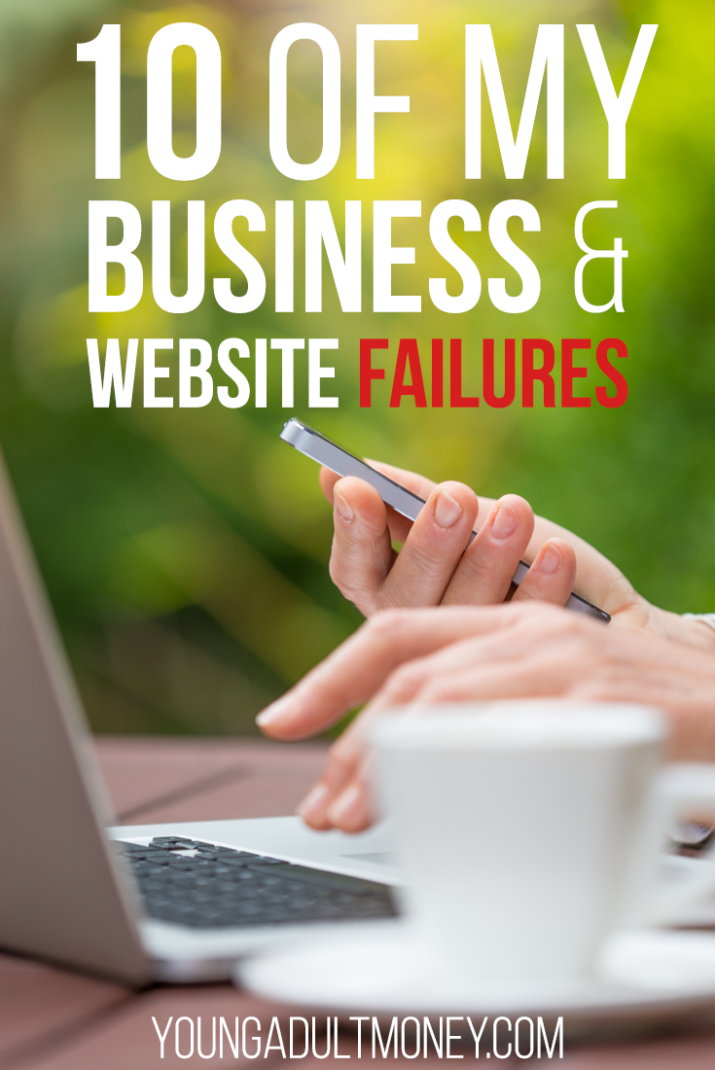 Most people don't know just how many business and websites I've tried.
Or how much I've failed.
In fact, just about every business and website I've created has failed
My string of failures started in high school and continued through college and even for a short time after college.
This website is one of the first businesses I've started that I would call a success(!). With each successive website or business I tried, I learned something new.
One of my favorite books is How to Fail at Almost Everything and Still Win Big, by Scott Adams. For those of you who don't know who Scott Adams is, he's the creator of the insanely popular comic strip Dilbert.
While there are many things I love about this book, my favorite part of the book was when he listed out all of his failures. It wasn't a short list, and some of them literally took up hundreds (perhaps thousands) of hours of his life that he'll never get back. I also greatly appreciated the fact that almost all of these were side hustles.
This got me thinking about some of my past business and website failures, which is also a rather lengthy list. I thought I would share some of my failures.
1) Selling a Video Game Character for Money

About ten years ago a buddy and I had this great idea to level up a character in the online game Maple Story and sell the character for money. Alright, it wasn't our idea – it was his brothers.
What most people don't realize is that there is actually a sizable market for leveled-up characters, in virtually every online game. It may be difficult to understand how people could possibly shell out hundreds – or even thousands – for an online character, but the demand exists.
This took more time and effort than expected. I don't know how many hours I sunk into it, but I never ended up selling a character for money.
2) iPodLoaders

iPodLoaders was a business idea my friend and I came up with in college. It seemed like a great way to make money from home. We could do it on on our own hours and it we could get clients through our website. What could go wrong?
We created our website but we didn't really know what to do after that (the answer is so obvious to me now: content marketing!). We didn't get a single customer.
3) USA Casino Index

In Minnesota you can gamble on your 18th birthday. I went to the casino with three friends the day I turned 18. We got a room but I spent less than 10 minutes in it – I played poker all night.
I like to learn a lot about a given topic, and I liked gambling. Casinos were a natural thing to look into (at least that's what I told myself at the time). So my friend and I decided to make a website that documented every casino in the United States.
We gathered statistics like how many table games they had, whether they offered poker or not, how many restaurants, and more. So we had (what we thought) was a solid site. But we spent no time thinking about how we would drive traffic there, who our target customer was, or even how we'd monetize it.
Despite spending countless hours on it, we eventually abandoned it. We didn't even keep the domain name, so it currently is housed on my friend's personal website.
4) David Carlson Politics

I was a double finance and political science major in college and was very interested in politics. I became nearly obsessed around the time of Ron Paul's 2008 campaign for President. It had a huge impact on my political beliefs.
Most people don't know that I used to blog about politics. David Carlson Politics was my personal political blog and my first foray into blogging. While I did post a ton of blog posts on the site, I simply was ignorant of what it would take to bring the blog to the next level.
I've come a long way since then and one of the favorite posts I've written this year is 30+ Ways to Improve Your Blog.
5) The Liberty Blogger

I decided the problem with my political blog wasn't just the way it looks, but also the name. So I started "The Liberty Blogger." I was smart this time around and started the blog on WordPress. It looked a little better, and was a fresh start to blogging.
Unfortunately this site also didn't work out. If I'm remembering correctly I was thinking at the time that there were so many libertarian-leaning political blogs that there just wasn't enough unique content I could write. It's a bit ironic because there are literally thousands of personal finance blogs and new ones started every day.
With that being said, political blogging is very timely and reactionary to the news of the day. Looking back I'm very happy that I decided to go the personal finance route when it comes to blogging.
6) Noisecake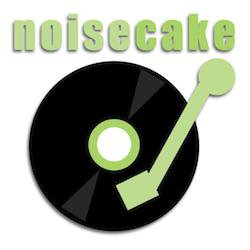 Noisecake was a music blog that I started with three other friends. I think this site had huge potential, and I still think this was a missed opportunity.
This blog failed for a really simple reason: there was four of us who co-founded it. We each had a different end game in mind. I wanted to build it up to be a money generator for us, eventually providing all four of us with a decent side income each month. After all with four people working on a blog you should be able to (theoretically) accomplish four times as much as a single blogger. Unfortunately not everyone saw it the same way.
One really important thing I took away from this experience is that there's virtually zero chance that I would start a blog with another person. People rarely last more than six months in the blogosphere, and there's too much potential for problems if you start a blog with one (or more) individuals.
This was years ago but I still can't bring myself to give up the domain name. Talk about having trouble moving on!
7) My Awesome House

My Awesome House was a website I started just before starting Young Adult Money. I really liked the idea of an affiliate-driven website (for obvious reasons), and essentially the idea was to share ways to make your house more "awesome."
I think the idea had potential, but I dropped the project to start Young Adult Money and it's been my only website project since. I do like the idea of a house/home/remodel/design-related blog because there is so much potential content and people are always looking for ideas or "how-to's" on home-related topics. There are a lot of real estate blogs that make hundreds of thousands in profit, so it's a lucrative area to get in. Competitive, but lucrative.
8) Social Media Site for Gamers

An idea my friend and I worked on about six years ago was a social media website for gamers. There was already a few websites out there in this space such as Steam, but it seemed to be a niche with a lot of potential. After all, gamers dedicate a lot of time and money to gaming.
Starting a social media website obviously takes a ridiculous amount of work, and between myself and my friend it simply wasn't going to happen without funding or other partners. With this idea I went as far as looking into venture capital and what it would take to get an investor on board.
We eventually abandoned the idea. Now if we had started Twitch I wouldn't be writing this. I'd be too busy running my billion dollar company.
9) BroTank Buddy

Another website failure was "BroTankBuddy," essentially a website that aggregates "bro" tanks from different fashion labels and retailers and puts them all into one place. The revenue would come from affiliate sales and perhaps even our own unique products.
This idea came up when I had already started Young Adult Money, and for better or for worse I simply could not find the time to work on both.
10) Melaleuca

I'm sure some of you have heard of Melaleuca, but for those who haven't it's a health and wellness subscription company where you get paid based on how many people you refer each month. Basically it equates to a pyramid type compensation model where the more people you refer, and the more they refer, and so on results in more and more monthly income for you.
At the core I do like the idea of referral marketing, but Melaleuca had a number of problems that turned me off. First of all, no one has time to listen to get together (in person) for a presentation these days. Second, the health and wellness space is getting more and more crowded each year.
Oh and not to mention the whole referral compensation aspect of it leaves a bad taste in people's mouths.
I referred four or five people and eventually dropped out.
What I Learned From My Failures

Reflecting on all these business and website failures makes me realize how far I've come. While almost all of my business and website ideas failed, they have taught me a lot. It's difficult for me to even put myself in the mindset I was in years ago when I was working on political blogging or trying to create an index of all the casinos in the United States.
Today I'm much more picky about where I spend my time. There has to be a good business case and I need to know exactly what my personal commitment is to the project. I also don't tend to partner with others because I have found more success working on my own and being the sole decision maker. Things move along quicker and it eliminates the need to justify and negotiate every decision with a business partner.
With that being said I've also met a lot of people over the years and have learned what it takes to start a successful blog, monetize a website, and find and negotiate advertising. Now more than I ever I recognize how important it is to put in the work and stick with a plan long-term. An idea is absolutely worthless without execution and dedication. If you won't put the work in, you won't succeed.


Do you have any business or website failures? Do you think it's more a lack of commitment that causes businesses and websites to fail or a bad product?