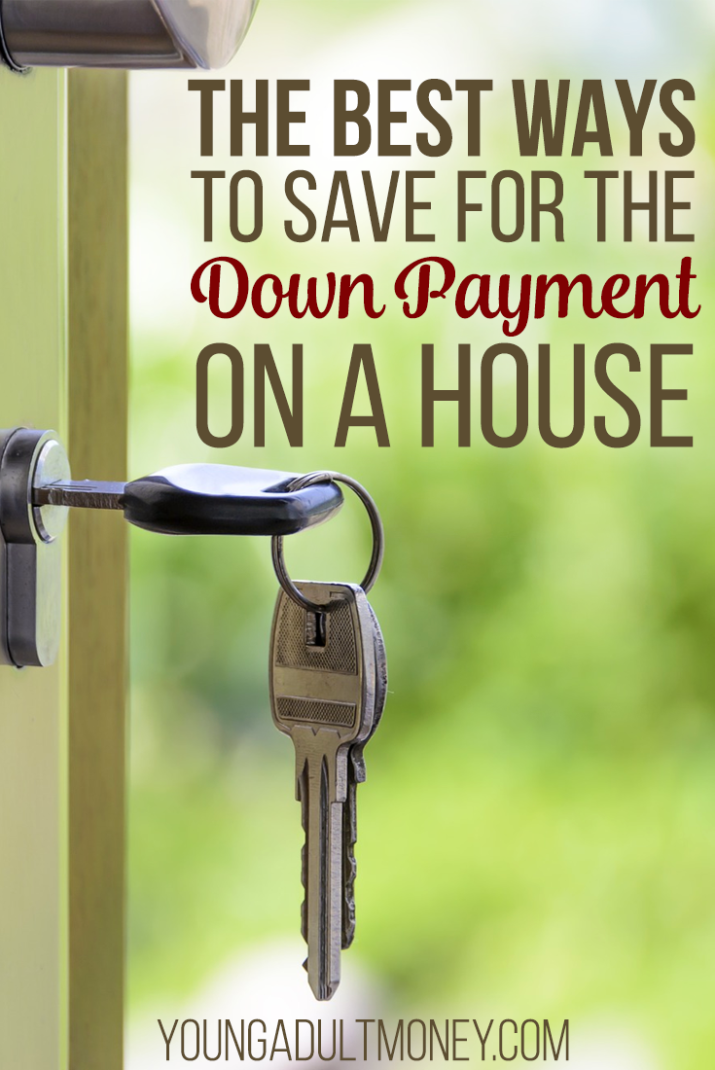 If you're like most millennials, you think a lot about buying a home.
And if you're reading this blog, you're probably already convinced that before you buy, you want a hefty down payment saved – ideally 20% of the home's purchase price. That will save you from PMI and let you deal with all the expenses that come with home ownership.
If you want to be ready to buy a home, you'll need money saved. But there are several good options with pros and cons for how to save up that down payment.
How to Save #1: Slow and Steady…
Like with retirement, saving for a down payment is a big financial goal that can be reached through a series of small steps over time. If you know you want $20,000 or $50,000 for your 20% down payment, you can set aside $200, $500, or even $1,000(!) from every paycheck until you get there.
If you're paycheck isn't big enough or you have a lot of debt (student loans anyone?) consider finding ways to increase your income. Try to increase your income at your 9-5 by using online salary data to your advantage or improving relevant job-related skills.
Are you maxed out at your job but still want to make more money to save up for a down payment? Consider starting a side hustle to make money outside of your 9-5. Read DC's book Hustle Away Debt or check out our 50+ ideas of how to make side income from the comfort of your home.
How to Save #2: …Fast and Sharp
On the other hand, you will reach your down payment goal faster if you are sometimes able to save larger amounts of money all at once.
Tax refunds, bonuses, cash birthday gifts, inheritances, and side hustle wages are good candidates for this kind of "fast" savings and can shave years off your time to a 20% down payment.
Where to Save #1: High-Interest Savings Accounts
A great way to keep your down payment savings from getting accidentally spent on other goals is to give them a dedicated savings account of their own. Choosing the best bank for this account may mean finding a new bank (online banks usually have the best interest rates) or just opening a separate account at your current bank.
With interest rates like they are now, you won't make a lot, but every little bit counts! And more importantly, this is a secure option for your savings. If you are planning on buying a house within the next few years, you probably don't want to expose your down payment savings to the stock market.
Where to Save #2: Certificates of Deposit
If you plan to buy more than a year from now, you can look at interest rates on Certificates of Deposit or CDs. Most banks offer them; in return for being unable to access your money for a period of time (usually 6 to 18 months) you get a better interest rate.
Right now, in 2016, CD rates are not very good and probably not worth it. But if you're reading this post in 2018 or 2020, they might return as much as 5% (which is a rate I got on a CD I bought in 2007, before the economic crash.)
Where to Save #3: In a Tax-Advantaged Account
If you're not sure if you are actually going to buy a home or not, you might want to consider hedging your bets and saving in your retirement accounts (401(k) or IRA). (Obviously this is only an option if your country's rules allow it.) In both cases, you can withdraw a certain amount without the usual penalty in order to buy a first home. For example, you and your spouse can each take $10,000 out of your IRA.
Before you decide to use your retirement funds for a down payment, you should consult a tax attorney and/or financial advisor. This could be a good place to save for a down payment, especially if you're not sure if you'll buy a house (if you don't, the money will still be there for retirement.) But it could also be very risky to withdraw funds that would otherwise grow until retirement. Be careful!
Where to Save #4: In a Taxable Account
The problem with saving for a down payment in a high-interest savings account is that you still don't beat inflation (at current interest rates.) So some people choose to put at least some of their down payment savings into the stock market. Like with all investments, this can make you look like a genius or like a fool, depending on how much the money has grown or lost by the time you need it.
This could, however, be a very good option if you're not planning to buy a house for at least five years. Maybe you're just out of college and don't plan to buy until your 30s, but do want to save something now — a diverse portfolio in a taxable account could be a great option for you. If you plan to buy in the next two or three years, however, it's probably too risky.
If you've already started planning to buy a home, how are you saving? If you've already bought a home successfully, got any advice?