AirBnB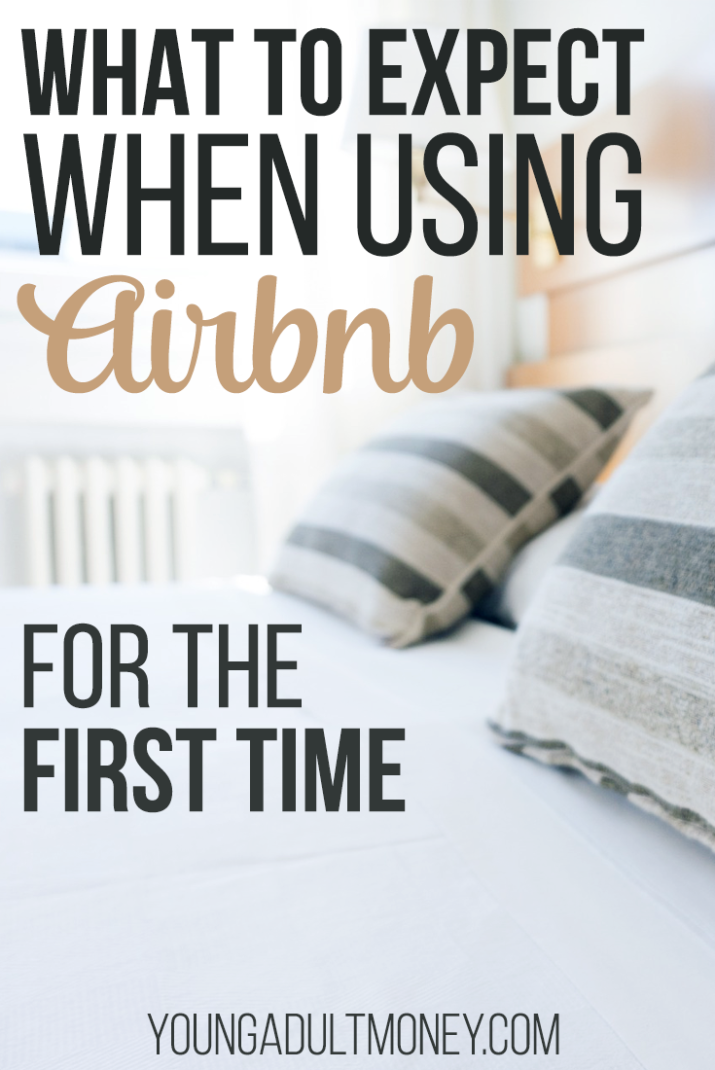 is one of the fixtures of the "sharing economy" that has emerged in the last few years. Like Uber, the other company that's often mentioned, it's a platform that allows people to rent their possessions (in this case, a sofa, room, apartment, or whole house) to others directly.
Instead of staying at a hotel or a classic B&B, the theory goes, you can pay a lesser amount and meet actual residents of the place you're traveling to. Meanwhile, the person you're renting from picks up a little extra income and also gets to meet some new people. Win-win!
It's a classic way to balance travel with money goals.
Of course, it's not necessarily as clear cut as that; it's important to know that legal and safety concerns have been raised about AirBnB, although also important to know that millions of people have used it without issues and there are ways to stay safer while using internet companies like AirBnB and Craiglist. You should read up both on the company's website and on news articles before you decide what you think.
If you're not comfortable, you can always get some free hotels using our recommended travel rewards credit cards instead.
However, this post is going to assume that you've done that already and decided that you do want to use AirBnB. It'll give you some tips on what to expect the first time you book a stay and use the service.
Tip: Use our AirBnB link to sign up and you will get a free $25 off your first stay!
1) Search for a room
The first thing you'll do on AirBnB, after creating an account, is to search for a particular city and set of dates, along with how many guests there will be (1 all the way up to 16+, in case you're bringing your whole wedding party!)
At this point, you can refine your search. You can focus in on one area of the map if you know you want to be in a certain area. You can refine by price. And you can also refine by type of room.
1a) Type of Room is Very Important!!!!!
In a traditional hotel, you expect a minimum of an absolutely private room with a lock, and in almost all cases a private bathroom (though some traditional B&Bs have shared bathrooms.) AirBnB covers a really wide range of sleeping arrangements, though. The cheapest are often just room to crash on a couch, which might work for students but not if you're looking for more privacy. The most common situation might be that you rent a guest room and your hosts will be in the house with you. At the more expensive end, your host(s) might vacate the whole property while you stay there.
It's really important, before you use AirBnB for the first time, to decide what you're comfortable with and what your needs are in terms of privacy and space.
1b) Read the Description and Reviews!
Because you're staying in a private home, once you've identified some good candidates in your price range and desired area, you'll want to read the description carefully. It will list amenities like internet, whether or not there is kitchen access, minimum stay, refund policy, "house rules" such as "no parties," and other critical information like, say, whether there's an elevator to get to an apartment on the sixth floor in Paris! Reading the description and looking at the pictures provided will help you get a sense of whether the stay will make you comfortable.
You can also (sometimes) look at reviews left by former guests. For your first stay, you will probably want to go with someone who has had many guests, to make you feel more comfortable. Later you might try a new host (who often list their rooms more cheaply in order to generate stays and reviews.)
2) Contact the Host
Once you've identified some good candidates, you can write a message to the host/hosts. It's a good idea to say who you are and why you'll be in town (tourism, visiting family, study, or whatever else) and to indicate what you'll be like as a guest (quiet? wanting to party?)
Unlike a hotel, where you just call and ask for a room on specific dates, your potential host can accept or reject your request for any reason. So it's best to be polite.
If you want to contact the host before committing to the booking — like, if you need to ask a clarifying question — you can do so by clicking on the host's picture and going to his or her profile page. That will let you send a message privately.
3) Stay in Touch Before Your Trip
Just like you would with a friend, it's a good idea to get in touch with your host a few days before your trip (if you booked ahead of time.)
Confirm that you're still coming and make sure you know how you will enter the apartment or house (will the host be there to meet you? Will you have to locate a key in a mailbox or with a neighbor?) and how you will get in touch if there are problems (cell phone number?)
4) Your Stay
What your first stay in an AirBnB is like will depend on what kind of room you picked out. I've stayed in just about every kind of AirBnB setting. I've rented a whole apartment with a friend, which was great because we could cook our own meals sometimes instead of going out every day.
I've stayed in a small room in an apartment occupied by a single mother with 1-year-old twins — so we didn't talk much! I've stayed in a beautiful guest room with a host who made me coffee in the morning. I've also stayed on a couch in an artists' crash space in London, which fit my budget and featured some cool conversation, but was also scruffier than I was expecting from the pictures. My experiences have always been basically fine, but some have been better than others, for sure.
In all cases, you should feel safe. If you ever get to a booking and feel like your safety is in jeopardy, LEAVE IMMEDIATELY and contact AirBNB directly.
5) After Your Stay
If you enjoyed your stay, it's common courtesy to write a quick note thanking your host. Most would probably greatly appreciate a positive review as well. However, if you didn't think the booking was as advertised, you can write that in a review too.
To sum up, AirBnB can be a great choice for cost-conscious and easygoing travelers. If you're up for a little adventure, it's often more fun and interesting than a hotel stay, as well as less expensive. But you should think about how it's different from a hotel and research thoroughly before you book for the first time!
Remember: Use our AirBnB link to sign up and you will get a free $25 off your first stay!
Here are some of our top posts on travel and how to save money on travel:
If you haven't used AirBnB, what is holding you back? If you have, how has your experience been?