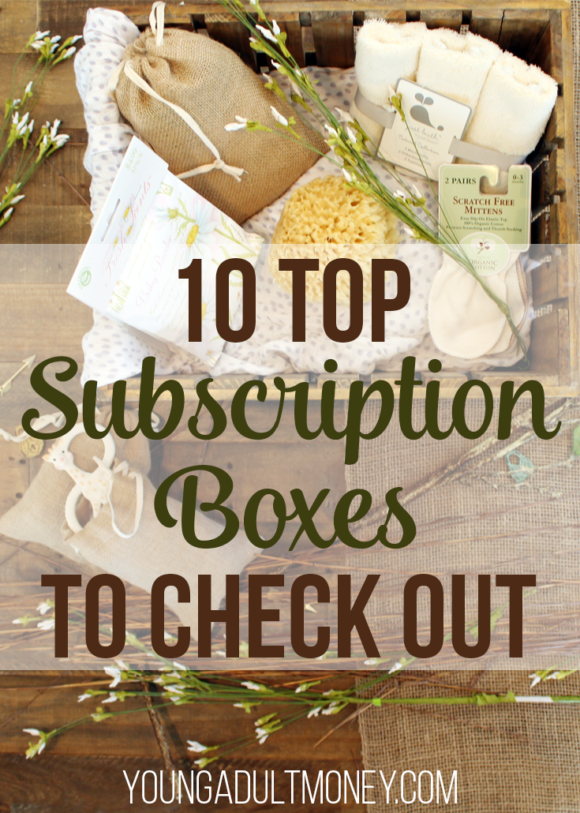 Subscription boxes are all the rage these days, and for good reason: they save people time.
With the internet we have more options than ever before, with more information than we know what to do with.
By supplying members with a monthly box of food, clothes, or other products, subscription boxes save people the time of gathering information and making decisions about what brand/type/style to purchase.
Subscription boxes also allow subscribers to rely on expert advice.
For example, many of the clothing subscription boxes assign a personal stylist to each subscriber who picks out clothes for you.
And the whole "delivered to your doorstep" is pretty appealing as well.
Read on to see if one of these 10 top subscription boxes are calling your name.
Food

HelloFresh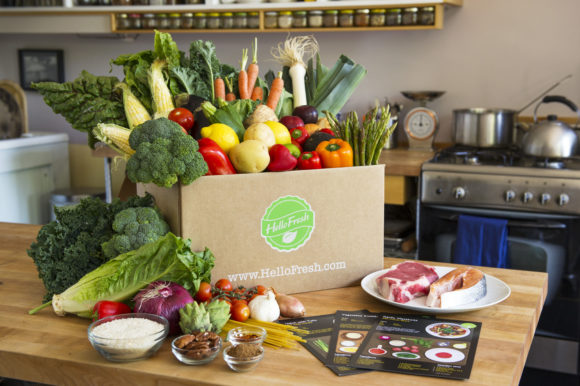 HelloFresh is a weekly food subscription box that saves subscribers time by providing recipes created by their chefs with all the pre-measured ingredients. They say that their "meals are interesting yet simple. And we ensure that your diet is balanced and varied."
They have three types of boxes. The first is their Classic Box, which includes meat-based meals. They also have their Veggie Box, for vegetarians. Finally they have a Family Box that
Cost: From $8.75 per person per meal (includes shipping)
Frequency: Weekly
Use our link and enter the code FRESH25 for $25 off your order.


NatureBox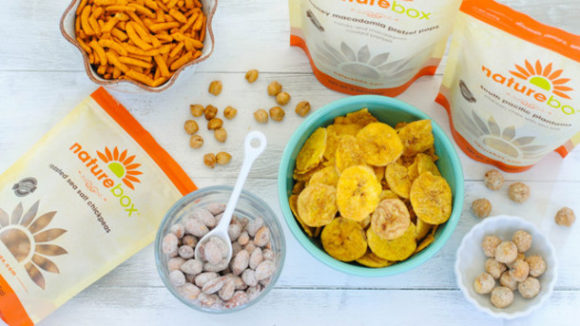 NatureBox is a snack box that is committed to providing snacks that are better for you. They guarantee that their snacks have simple ingredients, no artificial "junk" (colors, flavors, or sweeteners), no high fructose corn syrup, no MSG and are less than 200 calories per serving.
NatureBox groups their snacks into three categories: healthy, smart, and crave. Besides their regular snack offerings, they also offer vegan and non-GMO options.
Cost: 5 snack option is $19.95 + Shipping; 10 snack option is $32.95
Frequency: Weekly, Bi-Weekly, or Monthly


Graze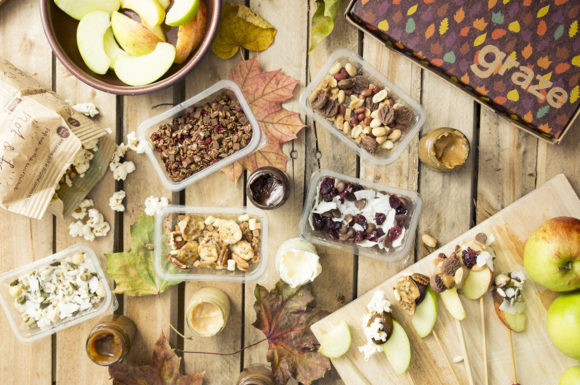 Graze is a snack subscription box. There are over 100 nutritious snacks in their portfolio and provide 8 snacks per box.
Graze promises that it snacks have:
No genetically engineered (GM) ingredients
No artificial flavors or colors
No high fructose corn syrup
No trans fat
Cost: $11.99 per box
Frequency: Weekly



Wine
Club W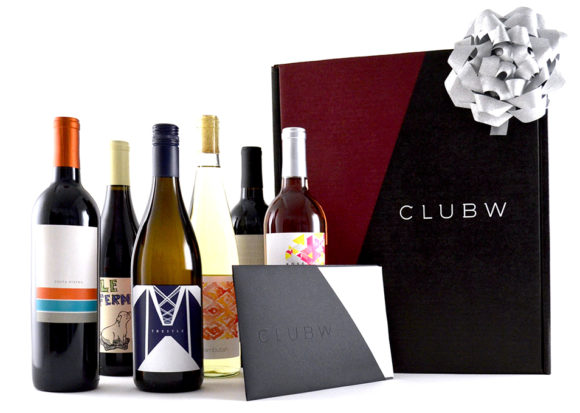 Club W is a monthly wine subscription box that sends 3 or more bottles of wine each month. The base package is 3 bottles of wine at $13 per bottle.
Club W builds relationships directly with vineyards and farmers to provide wine at the best price possible. They source from vineyards around the globe. They also attempt to match the wine they ship to the taste preferences of each individual customer.
Cost: Starts at $39 for 3 bottles; free shipping included for 4+ bottles
Frequency: Monthly



Clothing
Fashion Stork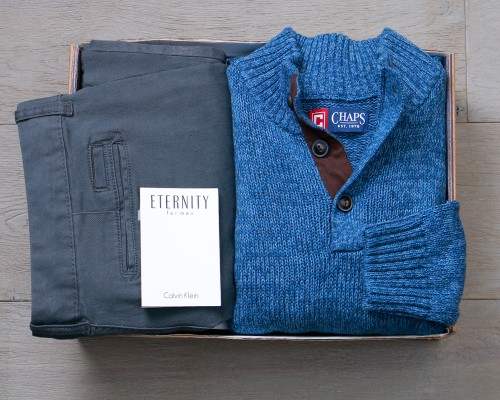 Fashion Stork is a clothing subscription box for men. After signing up and inputting your size and styles, a stylist picks out 2-4 clothing items that get sent out each month.
Fashion Stork donates $1 towards adoption funding for orphans as well as funding for improving living conditions at orphanages.
Cost: $75
Frequency: Monthly


Stitch Fix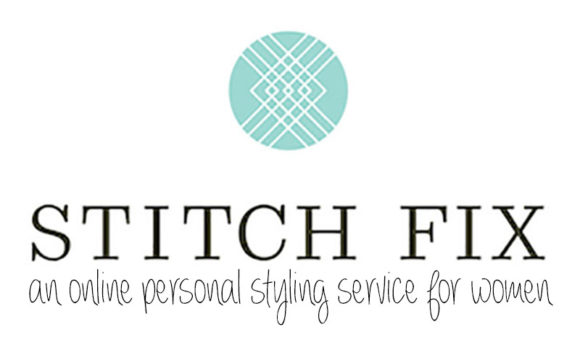 Stitch Fix is a clothing subscription box for women. A personal stylist is assigned to each user. The stylist ships out five clothing items based on your preferences.
You only pay for what you keep, but you do get a 25% discount if you keep all 5 items. The stylist fee is $20, which is applied towards the final purchase price.
Cost: Average cost is $55 per item; 5 items would come to $275 before any discounts (25% discount applied if you keep all 5)
Frequency: Monthly


Trunk Club
Trunk Club is a men's subscription box targeting the higher-end market. Like other clothing subscription boxes, each subscriber is assigned a stylist.
Prices run high for Trunk Club. For example, their prices are in the following ranges: Jeans are $170–$250 per pair, casual shirts are $100–$200 each, and sweaters are $100–$300 each.
If Trunk Club is out of your price range but you still like the idea of a monthly clothing subscription box consider checking out Fashion Stork.
Cost: $100+ per item
Frequency: Monthly


Beauty
ipsy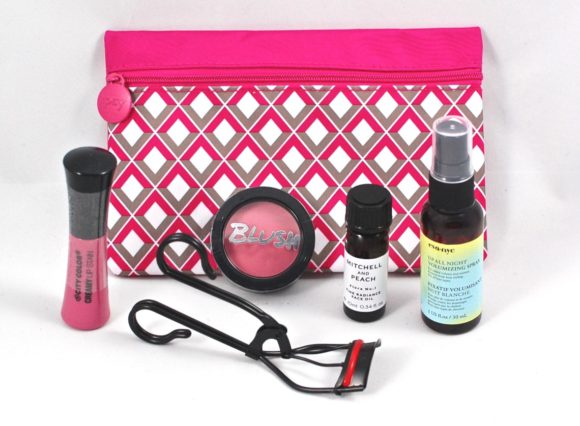 ipsy is a monthly beauty production subscription box. Actually, it's a bag, which they refer to as a "monthly glam bag."
Each month 5 beauty products are sent out to subscribers. The products are a combination of deluxe samples and full-size beauty products.
Cost: $10
Frequency: Monthly


Birchbox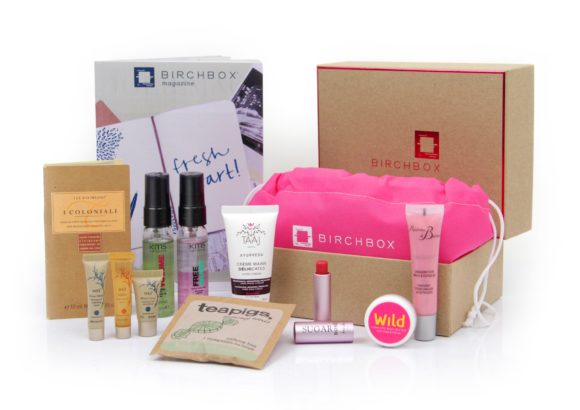 Birchbox is a monthly beauty product subscription service that sends out sample-size products to subscribers. Similar to ipsy they send out 5 products per month.
Cost: $10
Frequency: Monthly


Dogs
BarkBox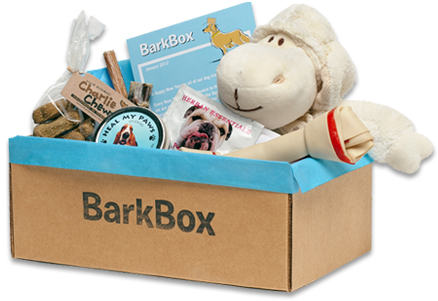 BarkBox is a dog toy, gift, and treat subscription box. The boxes are tailor-made for the size of the dog.
Of all the subscription boxes on this list, BarkBox offers the greatest variety. From dog size, to size of the box, to frequency of delivery, BarkBox offers a wide variety of options.
Cost: $19, $21, $24, or $29 options
Frequency: 1, 3, 6, or 12 month plans available


______________________________________
These 10 subscription boxes are all good ones to check out, especially if you are new to subscription boxes.
One of the nice things about subscription boxes is that you can typically start and stop without incurring a fee. Many brands also offer deals and discounts to first-time customers.

Have you used subscription boxes before? Which of the ones we listed sounds most interesting to you?