This post is written by our regular contributor, Mike.
I'm not going to lie – teaching English abroad is a blast.
I spent eighteen months teaching in South Korea, and it was one of the best times of my life.
The food was spicy, salty, and sweet all at once. The landscape was vertical with apartments and glowing neon at night. Soon after arriving, I was thrown into a classroom with thirty third graders and told, "teach."
My first few weeks were dizzying. I would I come home from school and be asleep by 8pm – physically and mentally exhausted, but in the best way I know.
If you have any desire to go teach abroad, then my advice is go. Here are six things to start doing before you ever step foot off the plane.
1) Know What you Want
Teaching English abroad is a job market where you have a measure of control. There are lots of countries competing for you to come to teach, so it's really up to you to decide which one suits you best.
I taught in Korea because it consistently ranks as one of the best places to teach abroad. Apart from the fact that it's a nation at the forefront of modern technology and living (think Samsung, Hyundai, LG, Kia), the main draw for a lot of teachers is that it pays the best.
It seems an odd thing to say, because if I just cared about making money then I would stay home and get a good job in corporate America or something. However, how much you get paid is still important because it determines how much you can do – how rich your experience is – while still putting money in the bank.
In Korea I got to live a good life: eat out regularly, have nice things, travel on the weekends, vacation to South East Asia twice a year (get a credit card that lets you use your rewards for flights), and still be saving money. In Korea you can have your cake and eat it.
The East Asian countries are the ones that pay the most – China, Japan, and South Korea. You can go to any of these countries, have a good quality of life and save money, as long as you're smart about it. If that isn't enough, they also sometimes offer perks like a free apartment, paid flights at the beginning and end of your contract, and free health insurance.
Other places like Chile, Vietnam and Thailand won't have the benefits of the East Asian countries, but you're compensated in other ways. They're the places that are destinations in and of themselves. You may not have extra money in the bank at the end of your time teaching there, but you're going to get to live every day in a place that your friends back home could only dream of.
It all depends on what you want and it's best to know what you want before you go. Got student loans to pay off? Choose China or Korea. Want to live in the tropics and spend your weekends island hopping? Choose Thailand or Vietnam.

2) Get a TESOL Qualification
It's ok if you don't have a degree in English or Teaching. Most countries only require that you have a degree – any degree.
My degree is in Political Science, but there were teachers who majored in everything from Art (where else would they find a job?) to Biochemistry. It really doesn't matter. As long as English is your first language, countries usually want you to come teach.
However, some places will require you to be TESOL certified. TESOL stands for Teaching English to Speakers of Other Languages and you can get certified by attending a course or doing one online. Essentially it teaches you how to teach English, and the good news is that it's not too difficult and it doesn't take long to get certified either.
The bad news is that this will cost you some money out of pocket, but you'll make it back when you start teaching and it will also make you much more competitive when it comes to hiring. Some countries will even pay for you to get certified, depending on the school or organization, so if you're short on change then that's something to look into.

3) Do your Homework
The majority of your life abroad will sadly not be spent traveling, it will be spent teaching, so make sure you do your homework on the school you'll be teaching at. It will be the difference between a great experience and one you'd rather forget. I guarantee it.
Sometimes if you go through an organization you have no control over the school you get placed in, and no way of knowing which school you'll be placed in until you arrive. That's how my experience was and fortunately I got lucky with a school I liked.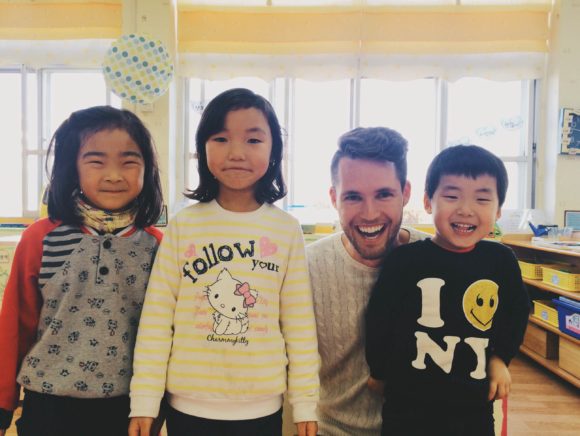 If you're accepting a position at a private school though, then do yourself a favor and find out all you possibly can about it. The best thing to do would be to request the email address of the previous English teacher who taught there and then ask him or her to tell you about their experience.
Chances are if they hated it, then they will be all too happy to let you know everything about the school and its teachers. One honest opinion could save you a year of misery.
Ultimately, the difference between those teachers who loved their time in Korea and those who hated it was the difference between getting a good school and getting a bad one. Do your homework: make sure you work at a good school.

4) Start Learning the Language Now
Learn the language. Aside from the fact that it will make your life a whole lot easier and your experience more enjoyable, it sends a message about who you are.
It says that you take yourself and your job seriously; that you've come to learn as well as to teach. It shows respect and sensitivity, which is good, because the last thing the world needs is another entitled Westerner.
It seems obvious, but you'd be surprised how many teachers live abroad and never bother to learn the language.
Being in another culture isn't enough. You won't just pick it up. Be intentional, get on Amazon and order Rosetta Stone now. When you arrive, pay for private lessons. I know, I know, you don't have much money, you need to save – I definitely made those excuses too, but in the end they don't work.
Your students will ask if you can speak their language, and if you're not learning a second language, how can you expect them to?

5) Read About the Culture
This one is more of an extra credit kind of thing. Truthfully, I started reading about Korea after I arrived, but I wish I'd started before.
I started reading in order to find answers to my questions – why are old people allowed to push young people out of the way to get on a bus? Why do parents make their children study twelve hours a day and sometimes more? Why would you ever want to eat a donut filled with sweetened, red bean paste?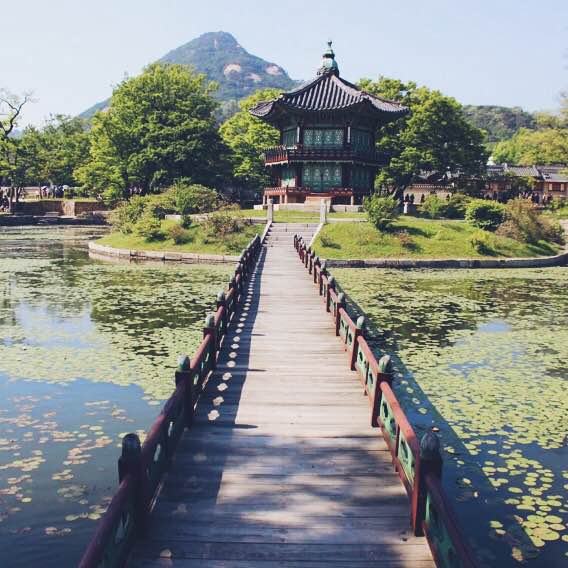 Obviously some questions were more easily answered than others, but the point is that I started reading in response to my confusion. I wish instead I would have started reading before I got confused, so something that seemed strange might have made sense.
Head on over to Amazon and get a book about the country's history, politics, or one on pop-culture – it doesn't really matter what, just start reading about the country. It will get you excited for the adventure and you'll be glad you did once you arrive.

6) Side Hustle
One of the biggest benefits of teaching abroad is that often you don't have the paperwork of a regular teacher. Your free periods are exactly that – free.
Start thinking now of how to best use this time to make money on the side. Once you're there it will be easy to waste your free periods on your phone or reading. Trust me.
Instead, use that time to get your side hustle on.
The easiest side hustle in a foreign country is tutoring. Be sure to double check that your visa allows you to work a second job outside teaching, then get out there and start finding work. Promote yourself online and to everyone you meet.
If you're a good a teacher and persistent, then you'll easily pick up work. I didn't advertise myself at all, because of my visa, and still had multiple offers of people wanting to be tutored.
Living abroad is a great opportunity to develop your skills to make money on the side so take advantage of it. Read DC's book Hustle Away Debt for more ideas for side hustles.
_______________
Teaching abroad is a great experience and it's fulfilling work too. True, it's not all rainbows and kimchi. Every job has its downsides and teaching abroad is no exception, but the experiences and the self-discovery that come with living in another culture will truly make it worth your while – no matter where you choose to go.
Have you taught abroad or thought about it? If you had the opportunity, where would you like to go teach? What's stopping you from taking the leap?
Photos copyright Mike Kineman – used by permission