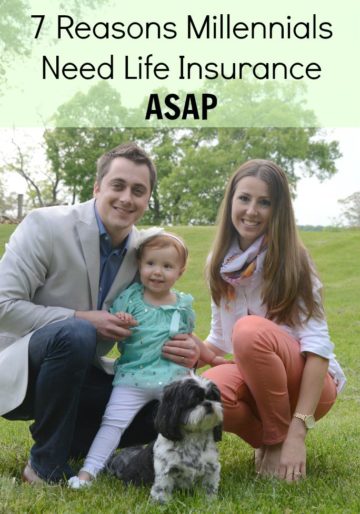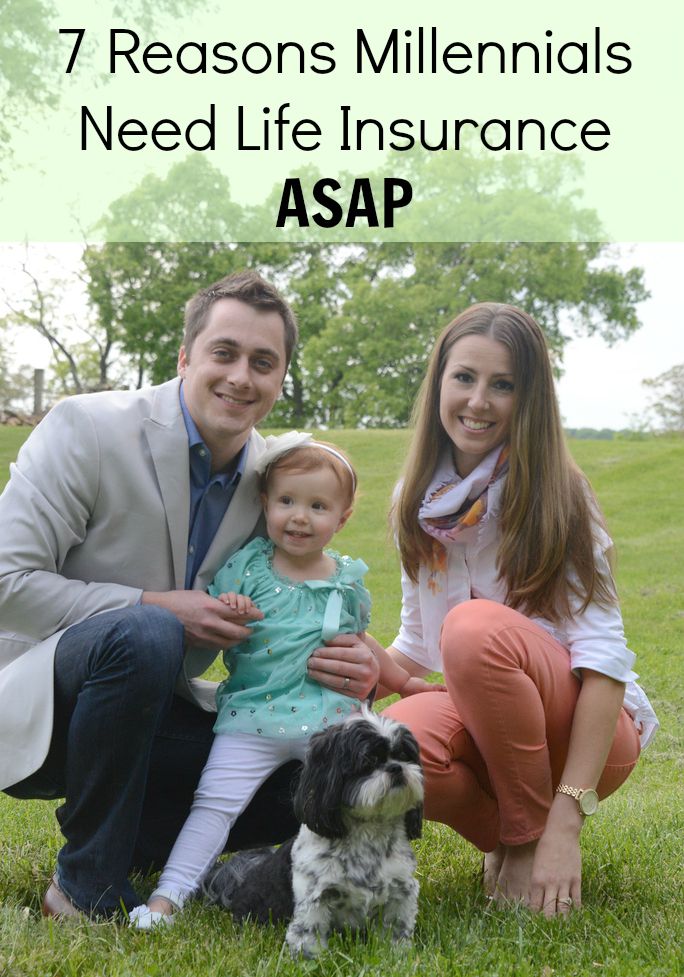 Life insurance is something I've put off for a long time.
I'm a millennial, though, and that's what we do with life insurance – we put it off.
After all there are student loans to be taken care of first. And rent or mortgage payments. And how can we afford a car with all those student loans and other bills like cell phone, utilities, gas…the list goes on.
Yes, there are other spending priorities for millennials. Plus millennials typically believe they will live forever. No one wants to think about "what if" we pass away at a young age.
Even after taking all of this into consideration I think one thing is crystal clear: millennials need life insurance ASAP.
The very reasons millennials put off life insurance – such as student loans and mortgage payments – are why millennials need life insurance ASAP.
Over the past weekend I finally signed up for life insurance through PolicyGenius, and I think other millennials should consider viewing their options on the site as well. But first, here are 7 reasons that millennials need life insurance ASAP.
1) You Have Student Loans
As I mentioned earlier, student loans are typically an excuse that is used to not get student loans. After all, why would you want to take on another monthly expense when that money can be used for loans or other expenses?
In reality it can be very important that you get life insurance if you have student loans. The reason is this: you're parents or spouse may get stuck with the bill. As illustrated in a CNN story, some grieving parents are stuck with as much as $200k of student loans from a deceased child.
The bottom line is this: if you have student loans, especially if you have private student loans, be sure you have life insurance.
2) Others Depend on your Income
If you have a spouse, children, parents, siblings, or anyone else who depend on your income, you need life insurance ASAP. Life insurance will protect those who depend on you in the unfortunate situation where you pass prematurely.
While it's not fun to think about, imagine a scenario where your income was immediately gone and you would never make another dime. That's the situation that your family and dependents will be in if you were to pass. Protecting them with relief in the form of life insurance makes sure that they are taken care of in this worst case scenario.
3) Employer Life Insurance isn't Enough
Many people believe that they do not need any life insurance beyond the life insurance their employer provides. The problem is most people either do not have life insurance as part of their benefits or they do not take out any additional life insurance beyond the "free" amount that is included in their benefit package.
I will use my work's base life insurance benefit as an example. I receive $50,000 of life insurance coverage through work. $50,000 isn't going to cut it.
I strongly agree with Suze Orman's advice to 20-somethings in her book The Money Book for the Young, Fabulous & Broke where she tells people to get much more life insurance than you think you need. Even if you have zero debt and paid off your mortgage (a rarity in the millennial demographic), you should still have a lot of life insurance.
You never know how a premature death will affect your spouse. It could derail – or even end – their career. I saw this firsthand as a librarian's husband passed away unexpectedly and eventually she had to resign because of the huge impact it had on her emotionally.
4) Funerals aren't Cheap
According to the National Funeral Directors Association the median cost of a funeral for calendar year 2012 was $7,045. The cost can range, of course, depending on the funeral.
No one plans for a funeral from a financial standpoint. With funerals already being overwhelming from an emotional standpoint there is no reason to add more stress from a financial standpoint. Life insurance can help with the costs related to a funeral, not to mention replace the income that no longer exists.
5) Signing up when you are young is Cheaper than Waiting
Term life insurance greatly factors in age when a policies rate is calculated. The reason is this: life insurers are hoping that you outlive the policy.
That means someone applying for a 30-year policy at 27 is going to get a better rate than someone who is 37 simply because one terms when the individual turns 57 and the other policy at 67. Similarly, someone who is applying for a 20-year policy at 37 is going to get a better rate than someone applying at 47.
6) Money is tight
As I alluded to earlier, millennials typically put off life insurance because money is tight. There's a lot of expenses that come with being in your 20s and a ton of pressure for spending above and beyond what you "need."
I personally think debt and money being tight is a huge reason why millennials need life insurance ASAP. It's the age where you are most dependent on your significant other's income and vice versa. Having a spouse pass unexpectedly at 28 will likely be much more difficult financially than having a spouse pass at 48, simply because there has been less time to work, pay down debt, and build savings and investments.
7) The "Ultimate Emergency Fund"
The final reason why millennials need life insurance ASAP is because it's the "ultimate emergency fund." With so much discussion and support among personal finance authorities for people to build an emergency fund, it only makes sense that life insurance be brought into the equation.
Cash emergency funds are great, but they are virtually worthless if you or your significant other passes away prematurely and a relatively large income stream is gone. Even a 6-month emergency fund is not that much when something so devastating happens.
When it comes to an emergency fund, it's foolish to not have life insurance as part of the plan.
_________________________________
There are many reasons why millennials need life insurance ASAP. I totally understand the reason why millennials do not purchase life insurance – after all, I didn't seriously look into it until last weekend.
At the very least I encourage millennials to look at what life insurance options are available to them, and at what cost. PolicyGenius makes it extremely easy to compare policies, and it takes just 5 minutes to see what policies are available to you. You can go to their site or use the widget below to get started.
Have you looked into life insurance? Why or why not?
____________
Photo by David Amsler