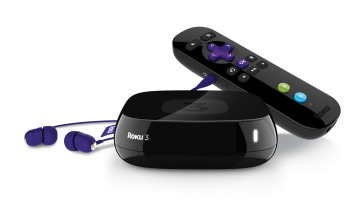 I receive an email each day from the Wall Street Journal that covers stories and news related to the media & publishing industry. One topic that is covered on a near-daily basis is cord-cutting and how new media is slowly killing traditional cable offerings.
One product that disrupted cable early on was Roku. Roku is a relatively affordable piece of hardware and software that makes it very easy to stream content over your TV.
Today I want to tackle this question: is Roku the key to cutting cable forever?
Cable is still extremely popular in the United States with millions upon millions of households subscribing. It's also one of the most hated monthly expenses of Americans. After all, why should you have to pay for 100 channels when you really just want 10?
Roku is one company that has positioned itself to benefit from the demand for cable alternatives. But what exactly does Roku do and how can it benefit cord-cutters? Read on to find out.
What Roku is – and isn't
One common misconception people have about Roku is that you can get a whole bunch of free cable channels – without having to pay for cable. This simply isn't true. Disappointing, I know, but it's an important thing to understand from the get-go.
If I had to describe Roku in one sentence it would be this: Roku is a piece of hardware/software that allows you to easily stream from thousands of available apps or "channels." These apps and channels include companies like Netflix, Hulu, Crackle, and HBO Go.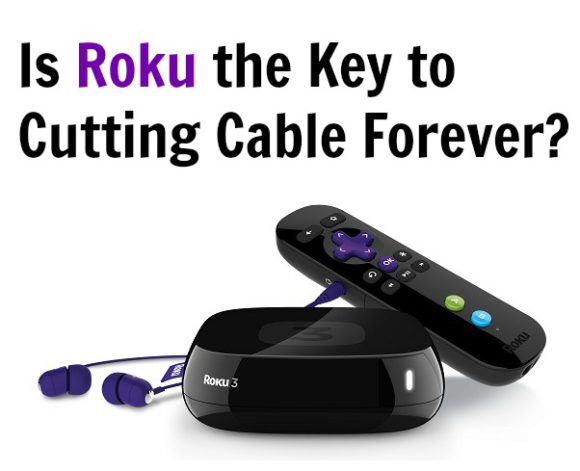 There are some apps that are virtually useless unless you have a paid cable subscription, such as Watch ESPN, History, and Fox Now. You are required to authenticate your cable subscription before you can access TV shows or live content.
The Roku user interface and quality of streaming is the big reason it may be worth it to shell out $99 for the Roku 3 or $47 for a Roku Streaming Stick. Regardless of which Roku you choose, you can search for specific movies and TV shows across multiple apps to see your streaming options. What may cost $2 on Amazon Prime may be free on your Hulu Plus account, for example.
Getting the most out of Roku
Now that we've established Roku isn't a magical piece of hardware that will allow you to stream cable channels for free, let's talk about how you can get the most value out of cutting cable and utilizing a Roku instead.
Get an HDTV antenna – If you are committed to cutting cable forever you will want to make sure you have a high-powered HDTV antenna. This HDTV antenna from Amazon is only $29.99 and has a 50-mile range and is a very small piece of hardware, nothing like you would imagine when you hear the word "antenna."
An HD antenna is important because it allows you to have crystal-clear access to all the "free" channels such as Fox, NBC, CBS, etc. Having access to those channels free of charge will go a long way in your transition to a cord-cutter.
Purchase a Roku
Like most companies, Roku comes out with new products every year or so. The most recent Roku is the Roku 3 which is available for approximately $99. One thing you may find interesting is that the Roku Streaming Stick costs approximately $47 and, as far as a I can tell, has all the features of a Roku 3.
In fact I would argue that the Roku Streaming Stick is preferable to the Roku 3 because it doesn't come with all the cords that the Roku 3 comes with. You simply plug it into an HDMI port and you are good to go.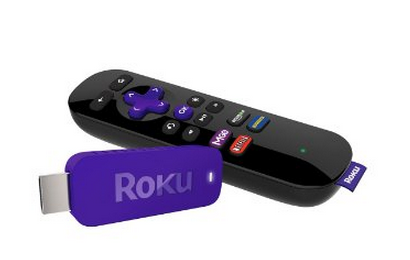 Use Paid Apps & Channels
Yes, the whole point of cutting cable was to avoid the monthly fees that came with it. So why am I suggesting that you purchase paid apps? For one they are much cheaper. As you can see in the below list, the cost of these subscriptions are far less than the cost of cable. They also don't come with the BS charges that cable comes with such as monthly hardware fees, random price increases, and the fact that you get punished if you aren't a new customer.
The three apps below certainly aren't the only ones you can utilize on the Roku, but they are ones that I've used and recommend. I
Netflix ($7.99/month) – Netflix is probably the most well-known streaming service out there with a huge selection of TV shows, movies, and documentaries. Don't forget about some of their hit original shows like House of Cards and Orange is the New Black.

One thing I liked about their TV show selection is that for many shows, such as Mad Men, they have all the previous seasons available. Compared to Hulu Plus, though, they tend to lack in new episodes or current seasons.

Netflix offers a 1-month free trial.
Hulu Plus ($7.99/month) – I primarily watch TV shows instead of movies, so one thing I really like about Hulu Plus is that they have many of the shows I like to watch: Community, Modern Family, Parenthood, Parks and Recreation, Family Guy, and more. I also like how they have many current and new TV shows available. For many shows they have the most recent season or episodes available, which is definitely a plus because one of the biggest benefits of cable is being able to DVR new episodes.

Hulu Plus offers a 2-week free trial.
Amazon Prime ($99/year) – I initially subscribed to Amazon Prime because of their free 2-day shipping. Having access to their 40,000+ movies and TV episodes (check them out here) was an added bonus. Don't forget about the 1 million-plus songs you get as part of your subscription.

Amazon Prime offers a 1-month free trial.
These apps aren't necessary for gaining the full benefits of Roku, but I think it's smart to subscribe to at least one of these three to have a large library of media. Again, the costs pale in comparison to what cable charges and let's face it: the future is in streaming. These apps allow you to be plugged into some of the best streaming content out there.
Is Roku the key to cutting cable?
While Roku may not have the channels necessary to stream your favorite college football team, it has set up a framework for cable cutters to take advantage of. I also expect the number of 'a la carte' options to increase over time. After all, HBO has already moved that direction.
It's only a matter of time before there are all sorts of streaming options that will take down the cable monopoly. And those options will all be available on Roku.
If you purchase an HDTV antenna for free channels plus a Roku Streaming Stick you will be well on your way to cutting cable forever.
Have you already or do you want to cut cable forever? What do you think about the Roku as a hardware/software option for cutting cable forever?
____________
Photo by Christopher A. Dominic