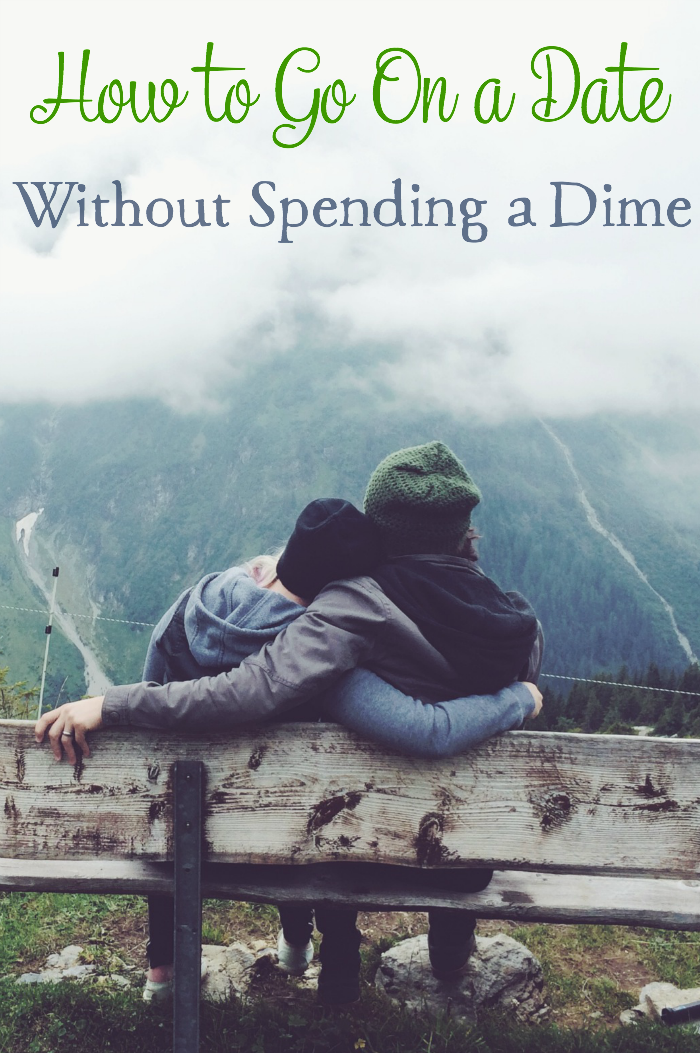 This post is from our regular contributor, Erin.
How many of you have felt stressed by the prospect of dating because of limited finances?
You might be worried your car is too embarrassing to be seen in (or maybe you can't even afford a car), that you can't afford to go to an upscale restaurant, or that you can't swing the price of movie tickets and a bar tab afterward.
Dating can be stressful when you're young and just out of college. Student loan debt might be eating up a lot of your income, and you're trying to juggle living on your own with finding a decent paying job…all while wondering how you're going to meet someone.
With Valentine's Day just around the corner, I figured it's a good time to share some of my personal experiences with you today on how to go on a date without spending any money, mostly because my fiancé (referred to as "R") and I were in a similar position when we first started dating.
We couldn't afford fancy restaurants, we only went to the movies when tickets were half-off, and most of our time together was spent at college scoring free food from events.
Know that there's absolutely nothing wrong with staying frugal while dating. If you meet someone unimpressed by your ability to find free things to do, it's their loss, right?
With that said, here are a few ways to go on a date for free.
Get to Know Each Other…Talk!
Is this a lost art? You could simply spend the night just talking to each other, outside of a restaurant, coffee shop, or bar.
R and I had so many nights of talking way past midnight (still in college) in my car as I dropped him off after our frugal dates.
I'd argue that part of the night was more fun than our actual date at times, because we were just getting to know each other.
Cars aren't the most comfortable place to converse, of course. There's nothing wrong with having a picnic in a park and bringing your own food and drinks. There's also nothing wrong with inviting each other over to cook dinner together.
These intimate moments lead to a great foundation on which to build a relationship.
I'd like to connect this back to personal finance for a second. Since it was pretty obvious money was tight for us, R and I had no issues talking about money. We confided in each other about our situations, and we also discussed our past experiences with money.
I think frugal dates provide couples with a great opportunity to make sure they're on the same page when it comes to finances. Better to find out sooner than later!
Share in Favorite Hobbies
Hopefully you and your date have a decent amount in common, so this shouldn't be hard. Figure out a common interest you both have, and find a way to experience it together for free.
For example, R and I both love video games, and there were many days we spent playing them together. Because we already had the consoles and games, we didn't have to pay a dime.
Do you both have a love for history? Take a walk through an older part of your city and play tour guide, each sharing information about the significance of certain sites.
Love movies, but don't want to take the boring path of watching one together? Discuss them instead! This can go for TV shows, too.Sometimes talking about them and comparing your thoughts can be more fun than watching in silence, and it can lead to some fun debates.
What about music? Do you both play an instrument (or sing)? Write a song together, cover a song you both like together, or enjoy listening to nostalgic music  together. Heck, you could make it interesting and have a dance party by yourselves.
If you both love running, walking, or fitness in general, challenge each other to a competition! See who can beat each other in a race, hold a plank the longest, do the most sit-ups, etc. It's a great solution for those that have a bit of a competitive streak! Or you could always take it "easy" and go for a hike.
Do you both have dogs? See if they'll play nice together and go to a dog park for a few hours. Bonding over pets is always fun (at least I think so).
No Hobbies In Common? Learn Together
If you don't have a free hobby in common, don't fret – see if you each have one that the other would be interested in learning about.
For example, R was clueless when it came to cooking, and while I don't love it, I was more than happy to teach him the basics.
Another example? I'm a horrible artist when it comes to drawing, but R is pretty talented. I actually enjoy watching him create something from nothing on paper, and if he had the patience, I'd ask him to teach me. =)
Likewise, he enjoys learning about Photoshop from watching me play around in it. You could always figure out a way to combine your love for two different hobbies as well.
Better yet – maybe you both want to learn a skill that neither of you have. Look up tutorials and go through them, or start a DIY project together!
Focus on Making a Connection
I think as long as you're focused on connecting with each other in a meaningful way, you can ditch the expensive date ideas without much care.
When I first met R, he didn't have a car, he was working part-time at a grocery store, and he didn't have much to speak of in terms of savings.
In fact, his student loan payments had just kicked in, and I was still in college.
I won't lie – it was tough in the beginning, but I actually remember our "free" dates more fondly than I remember our "paid" dates.
Money being tight forces you to get creative, and that's not a bad thing. There are so many free entertainment options available that you're guaranteed to find something to do together.
Going to the park and spending time in nature is always a favorite of mine, because it lends itself well to being a distraction-free zone. Unplugging and spending time together sounds better than going to a bar and trying to shout over the music to hear each other.
________________
Dates don't have to be super expensive to be memorable. If you're a money-conscious person in general, you'll want to be with someone who can appreciate that.
How have you dated on a budget? What's your ideal way to spend time with your other half for free?