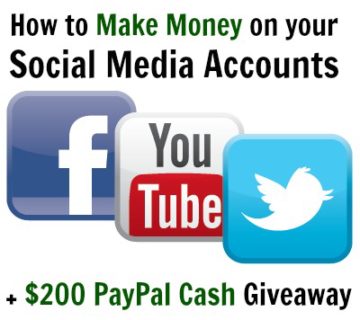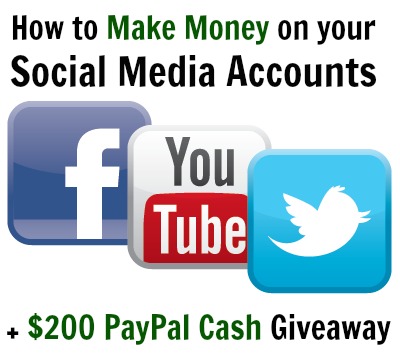 Are you one of the 284 million Twitter users or 300 million Instagram users? Did you know you can make money on your social media accounts?
It's true. There are people making money every day by posting tweets and Instagram photos that are sponsored by companies.
You don't have to have a huge following, either. People with a relatively low number of followers are getting paid for their social media posts.
Today I'll explain how you can join others who are already making money on their social media accounts.
How to Make Money on Social Media
In case you are having trouble wrapping your head around the idea of advertisers paying you to post things on social media, think of what the advertisers goals are. The ultimate goal is to influence consumer behavior. Your followers on social media give more weight to your opinion than a random ad; they are more likely to react to a tweet you post on behalf of a company than a random ad that was clearly placed in their feed.
IZEA is a company that was founded nearly a decade ago, and they match up advertisers with "influencers" (like you!). Social Media advertising is a growing industry, with expected spend to increase from $5.1 Billion in 2013 to $15 Billion in 2018. Needless to say, there will be plenty of money flowing to users of Twitter and other social networks who are looking to make money on their social media accounts.
To get started head over to IZEA and sign up for a free account.
Once you sign up for an account, you can link social media accounts from any of the following networks:
Google+
Instagram
Twitter
Blog
Facebook
Flickr
Foursquare
LinkedIn
Tumblr
WordPress
YouTube
As you can see, it's not just Twitter and Instagram that advertisers are interested in. They are interested in sponsoring all sorts of social media accounts, so no worries if you aren't a fan of Twitter or deleted your Facebook account.
To start making money, you simply need to go to the 'Sponsorship' tab on the left-hand side of the home screen and view the opportunities that are currently open. The offers will be from a wide variety of companies (i.e. Nike, Burger King, Sprint, etc.) and you only have to choose companies and campaigns that interest you.
Each open opportunity has a description of what the company is trying to promote as well as what their "ideal" candidate is for the job. With those facts in mind you are then able to decline the opportunity or bid on it.
One note on bidding: you'll want to bid low until you've worked with a few advertisers. If you have never worked with an advertiser they are less likely to take a relatively high bid. Instead, bid low and get a few campaigns under your belt. You can start bidding more after that.
If you're still unsure of whether to sign up for IZEA check out this short 44 second video that explains the concept:
The video does a great job of summing up the key concept behind IZEA and how you – or anyone, really – can make money on their social media accounts.
Sign up for IZEA to get started making money on social media.
Have you made money – or do you want to make money – on social media? What are your thoughts on advertisers paying individuals – as opposed to companies – to publish advertisements?