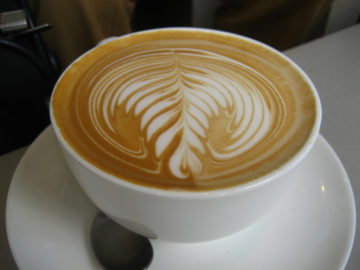 The pic of this week is coffee because…coffee is amazing!
Welcome to the Weekly Quick Hits Roundup!
If you're new here, every week I write a weekly wrap-up of things that were going on here at Young Adult Money, a few personal updates/thoughts, and finally a few posts I read this week that I thought were worth sharing.
If you don't already, please considering Following us on Twitter, Liking us on Facebook, and Following us on Pinterest.
We also have our giveaway roundup every Friday. This Friday there are 73 giveaways listed this week that end today (10/10) through next Thursday (10/16).
_____________________________________________________________________
Happy Friday everyone!
Remember when I said I was going to a wedding last weekend? Well I spent a grand total of 10 minutes at the reception, because I had nearly lost my voice from a sinus infection that got pretty bad by Friday.
I also noticed how much more you value being able to do things when you are sick. I couldn't even enjoy a wedding reception, which requires little more than talking to other people, eating food, having drinks, and dancing! I also have missed working out this week (yes, it takes a while to recover), but it's also interesting how much extra time you have when you don't work out – I'm not surprised some people get in the habit of skipping it entirely, all the time.
My life has been consumed a bit by football, especially daily fantasy sports. My friend who owns a DFS blog (here's my second post on his site) took down a cool $6,500 by coming in 8th place in the FanDual Sunday $1.5 Million tournament (it's too bad he didn't finish higher, though – first got $150k!).
I haven't had much success in NFL betting and might wait until the NBA comes around so I have time to build a data model. I already have it mapped out in my head, so hopefully it isn't too difficult to create. In the process I will actually improve my database and spreadsheet skills – always a plus!
Anyway that's what's been going on with me. How about you?
Don't miss out on the Paris Trip Giveaway in our giveaway roundup!
Below are the posts we published this week:
Posts of the Week:
As usual, here are 5 posts that I enjoyed this week from around the blogosphere.
Want to be featured? I pick blogs that comment on the site regularly, so stop by and leave a comment!
____________
What's new with you? Anything fun planned this weekend?
____________
Photo by Jeremy Keith