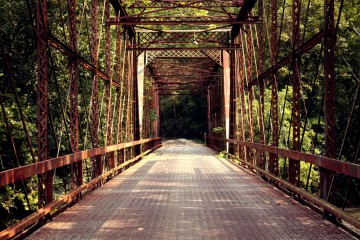 The pic of the week is a random pic I came across while browsing flickr. Looks pretty sweet!
Welcome to the Weekly Quick Hits Roundup!
If you're new here, every week I write a weekly wrap-up of things that were going on here at Young Adult Money, a few personal updates/thoughts, and finally a few posts I read this week that I thought were worth sharing.
If you don't already, please considering Following us on Twitter, Liking us on Facebook, and Following us on Pinterest.
We also have our giveaway roundup every Friday. This Friday there are 61 giveaways listed this week that end today (9/12) through next Thursday (9/18).
_____________________________________________________________________
Happy Friday everyone!
This Friday couldn't come soon enough! I had a really long week at work because we are in the heart of the forecast. It's been quite some time since I've felt like there is so much to get done at work that I had to pick and choose what would get done and what wouldn't. Needless to say, I'm glad it's the weekend.
Last weekend I had fun at my first Gopher's football game at the new TCF Bank Stadium. I'm still shocked at how many people go to college football games on Saturdays. There literally are hundreds of D1 teams and crowds in the 40 to 70 thousand range are pretty normal.
While the college game was fun I also started to build a data model to help me bet on "Daily Fantasy Football." I plan on building a data model that utilizes multiple Access tables and contains as much data as possible. At the very least I will almost certainly learn a lot about data analytics.
I was pretty happy about my two-day series on blogger struggles. It looks like a lot of people related to the struggles I shared, at least the comment count was pretty high considering the fact I don't actively comment and only reciprocate people who first come to my blog (I even talked about this in the second post).
Writing the posts really forced me to think about my priorities as far as blogging and side hustles. I have a few other businesses that I want to build other than Young Adult Money, but it's hard to find the time because a blog takes daily and weekly time to maintain.
Anyway this weekend I have ZERO plans, which is going to be really nice. There are a lot of things I could get done on my to-do list, but we'll see what the weekend brings.
Below are the posts we published this week:
Posts of the Week:
As usual, here are 5 posts that I enjoyed this week from around the blogosphere.
Want to be featured? I pick blogs that comment on the site regularly, so stop by and leave a comment!
____________
What do you have going on this weekend? Tell me something good about your week!
____________
Photo by Katelyn Kenderdine