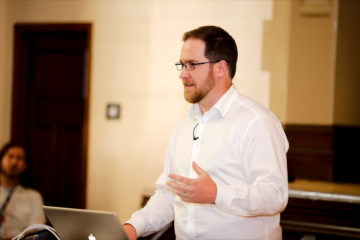 While this is a personal finance blog, there are many bloggers – and people who would like to become bloggers – who make up our readership.
Today I decided to reflect on my 5+ years of blogging and share 5 things every blogger struggles with.
In the past I've said that blogging is the ultimate side hustle.
While I stand by that statement, I also recognize there are many negatives to blogging.
Here are 5 things every blogger struggles with. I think anyone who has taken the plunge into blogging – however short-lived it may have been – can identify with these.
1) How often to post
Deciding how often to post is a big issue for many bloggers. Lots of bloggers – myself included – get into a pattern and stick with it for a long time.
After 2-plus years of blogging I finally decided this month to move to drop the 5 posts a week schedule and only publish on Monday, Tuesday, Wednesday, and Friday. I did this because I have a new side hustle I want to invest time in as well as a new job at work that is a bit more demanding than my previous job.
With that being said, it was painful to make the switch because it felt weird to change my routine. I think other bloggers who have switched their blogging schedule would agree.
2) What your design should look like
Ah the infamous blog design. Impossible to get just how you want it.
For this blog I spent a significant amount of time tweaking a free theme before it was "good enough." Since then I haven't changed a thing about the design, though I did try to hire a designer to redesign the blog.
I spent months trying to find designers and narrowed it down to four. I couldn't make a choice, so I randomly picked one of them (seriously they all were good on paper). I had him start the design but when I see the mock-ups I wasn't blown away. And my theme still hasn't changed.
3) How many blogs to comment on each day
Blog commenting is the single best thing you can do to get traffic and comments on your blog. Many bloggers are willing to reciprocate your comments on their blog. This gives you traffic and connections.
For about two years I spent anywhere from 30 minutes to an hour and a half commenting on blogs. This was done in the morning, during lunch, and after work.
When I got a new job and started a second side hustle I decided it was time to make a change. I no longer comment on blogs in the morning. Instead I simply reciprocate those who comment on my blog. I do this during lunch (when I get the chance) and in the evening. It's worked out well, but not a strategy I would recommend unless you are an established blog.
4) Balancing blogging with the rest of your life
Balancing blogging with the rest of your life is a challenge I think every single blogger faces. It's a little easier when you first start out because you run on the excitement about the "newness" of it all. Most new bloggers have dollar signs in their eyes, too, so they are motivated to build up their site.
Fast forward to that newness fading away. Are you willing to say no to a social event to make sure your post is ready for tomorrow? After a long day of work are you willing to sit down and grind out a couple hours of blog work? These are questions that are inevitable for bloggers.
People who run a blog as a side hustle aren't the only ones who struggle with finding balance. Full-time bloggers arguably have even more pressure to constantly be working on their blog. After all, their income depends on it. It doesn't help that there is always (ALWAYS) something more you can do to improve your blog.
5) Finding your voice
Let's face it: there are hundreds of thousands of bloggers out there, and hundreds – or thousands – in every single niche. It's tough to stand out.
The major issue bloggers run into with finding their voice is finding a unique perspective on a topic that has been written about countless times. In reality some of those quirky posts can become the highest-traffic posts on your site. I wrote a post called why living in Hawaii sucks and it gets a ton of traffic.
Finding your voice doesn't have to mean you have amazing stories or live some out-of-the-ordinary life. It can be as simple as your writing style or a even slightly unique view on topics that are seemingly cut and dry.
I've found a lot of success in my weekly giveaway roundups and my growing list of spreadsheet tools.
Bloggers – can you relate to any of these? Future bloggers – have you thought about some of these issues before? Have they stopped you from taking the plunge into blogging?
_________________________________________
Photo by Reginald Tiangha