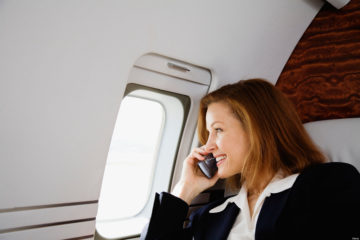 I remember back in high school when hourly wages were freely shared among my friends, and even among people that were simply acquaintances.
Fast forward to the "real world." After college "how much you make" quickly becomes a very taboo topic.
No longer is everyone making somewhere in the minimum wage to $13 an hour range. Salary and income now vary drastically depending on a variety of factors such as what degree someone has, what company they work for, what career they pursued, and more.
I share my salary with as few people as possible. Beyond that, I rarely tell others how much we make in rental income, stock investment income, or blog income.
Others in comparable jobs – Working as a financial analyst at a large corporation means there are many others in similar jobs as me. It would be foolish to share my salary because there are likely others I work with or who work in similar jobs that make more than me or less than me.
Salary data is widely available – While you may initially think that sharing your salary should be less of an issue because there is a wide range of salary data available online, it actually is even more reason not to share.

Anyone can go to Glassdoor or PayScale and see extensive salary data. You can even view by job, by company, by location. If someone legitimately wants to know how much a reporting analyst makes, they can look online. There is no reason to share what you personally receive.
Potential downside outweighs potential upside – There really is no reason that a friend, acquaintance, or anyone else should need to know how much you make. If you do share your salary, you could cause others to become jealous because you make more than them. Others may also start boasting if they make more than you.

I'm not saying every time you voluntarily share your salary with others something bad will come out of it. What I am saying is, what good could come out of it? Not much.
While I have been focusing primarily on salaries up to this point, I think it's important to touch on business or investment income. If you work a 9-5 but make investment income from a business, stocks, or something else, there typically isn't much upside in sharing this publicly.
I do think that in certain contexts, such as a private conversation with another business owner/investor who acts as a mentor. I know that some other bloggers who mentored me when I initially started out were gracious enough to tell me their blog income, and it acted as a huge motivator. Likewise I also talk about my rental income with other landlords, if the context is right.
But what about bloggers? Yes, there are a number of bloggers out there who share their "side hustle" income, investment income, or other non-salary income. I think this is a bad idea to share side hustle or investment income. There are too many negative things that can come out of sharing this income.
The big exception is if you are a full-time blogger. While I don't know this for a fact, I suspect these posts get a lot of traffic and attract new readers who turn into daily readers. There is a lot of upside to sharing your online income in this case and I think it outweighs the potential downsides.
As for me, I'll continue to keep my income private. I might share a few things such as giveaways I win or little side hustle experiments, but the potential downside of sharing my income outweighs the potential upside.
What are your thoughts on sharing your salary, investment income, business income, etc.?
_________________________________________
Photo by Sam Churchill