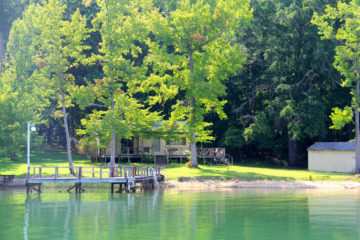 Gotta love going to "the lake" in the Summer.
There's even a whole Twitter account dedicated to "Minnesota Lake Life" @MN_LakeLife.

Welcome to the Weekly Quick Hits Roundup!
If you're new here, every week I write a weekly wrap-up of things that were going on here at Young Adult Money, a few personal updates/thoughts, and finally a few posts I read this week that I thought were worth sharing.
If you don't already, please considering Following us on Twitter, Liking us on Facebook, and Following us on Pinterest.
We also have our giveaway roundup every Friday. This Friday there are 118 giveaways listed this week that end today (7/11) through next Thursday (7/17).
_____________________________________________________________________
Happy Friday everyone!
Let's get right into it:
I won another trip! – Okay, that's a bit misleading because…I won roundtrip airfare to none other than Minneapolis, Minnesota! I live in the Twin Cities so the airfare portion of the giveaway was kind of worthless. Included, though, is a 2 night hotel stay and 2 tickets to the MLB All Star game. Not quite a trip to Hawaii, but still a pretty sweet prize!

The sad thing is that I used to be into baseball a lot more than I am now. In fact my enthusiasm for baseball is probably at an all-time low. Call me a fair-weather fan, but the Twins kind of suck. They need to put a competitive team on the field before I get excited again.

With that being said, it should be a ton of fun and we did win a couple hundred dollars spending cash, plus cash for transportation on top of everything else, so it's really a great prize. We had already taken PTO for Monday and Tuesday, so it couldn't have landed on a better day.
Reader love – I saw someone at church who I hadn't seen for a while. He's been busy working and finishing up school and we simply hadn't crossed paths for some time. He mentioned he still reads my blog regularly and has gotten 3 or 4 other people to start reading.

It's always nice to hear feedback like that. As most other bloggers know, blogging has it's ups and downs. It's hard to dedicate so much of your free time towards your site, and there is always more that you can do to improve the site.

So Micah if you are reading, thanks for the encouragement!
I started a new job this week and to show them I'm really dedicated I'm taking a 4 day weekend! Okay, it was planned PTO but it still feels odd to work four days at a new place and then take a couple of days off.
Below are the posts we published this week:
Posts of the Week:
As usual, here are five posts from around the blogosphere that I enjoyed:
____________
How was your week? Will you be watching the All Star game or could you care less? Any trips/long weekends planned this Summer?
____________
Photo by John Coley