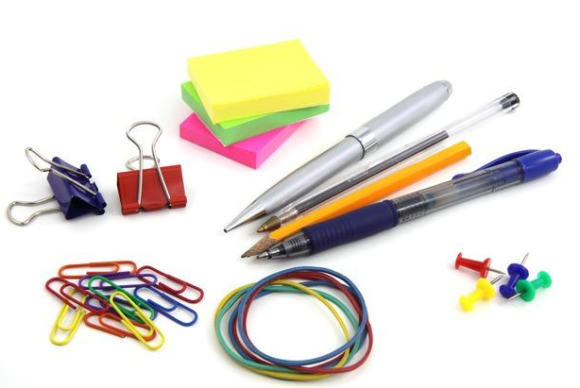 Today's post is from our regular Wednesday contributor, Cat.
If you have a side hustle, chances are that you're a pretty busy person.
You likely have a full time job and try to squeeze in your hustle any time you can to make an extra buck.
I've been there, and it really is a grueling schedule to add on hours to your work week. Still, as many of you know, side hustles can be lucrative, fun even. And, the best part is that they can turn into full time jobs, which has been the case for many bloggers out there, myself included.
Still, there comes a time, when your hustle gets bigger than you. You used to be able to manage everything yourself but all of a sudden, your little hustle has grown to a point where things start to slip or you just way too tired to deal with the small details. It's hard to give up the control of your business (or maybe that's just me) but there comes a time and a place where you just need to streamline things. Here's how:
1) Ask for Help
DC can attest to the fact that I'm hard-headed. I really will try to do just about everything myself, and it's difficult for me to admit when I have reached my max. Just this week, I had a Skype conference with a few other bloggers, and both twins were crying so much I had to mute myself. Then, I finished out the conference with one of them on my lap.
I realized that I really can't do the whole work-at-home mom thing without help. So, I've hired a babysitter, a housekeeper, and signed up for a food delivery service. It's not the most frugal thing in the world, but the time I save from cleaning etc. allows me to focus on my business. When you do that, you realize what's most important and you tend to work faster, automatically streamlining your work flow.
Remember: streamlining your side hustle could mean actually streamlining your life first.
2) Utilize Tools
There are so many tools that can help you to streamline and organize the tasks that are a part of your side hustle. For example, there is accounting software, social media automation, editorial calendars, built-in excel spreadsheets, and just about anything else you can think of. You know the saying, "There's an app for that"? Well, there's also a tool for that too! I really enjoy excel spreadsheets, and I use the editorial calendar that DC created for free to keep everything straight.
3) Get a VA
Virtual assistants can help with so many things. When I had my twins, I took about a 6 week maternity leave. I was still writing and checking in on the blog, but I had someone checking my e-mail which tends to explode every day. Just having that one thing I didn't need to worry about was so nice and such a huge weight off my shoulders. I could rest easy knowing I didn't miss any advertising opportunities or other important messages.
I'm still working on finding my groove and keeping everything together while caring for my two munchkins. Some days are better than others, but I know if I keep streamlining my various hustles, I will get the hang of it eventually!
How do you streamline your side hustle?