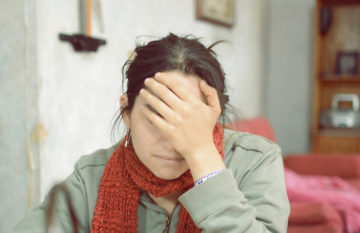 Many people dream of quitting their full-time job to become their own boss.
Whether it's freelancing or some form of consulting, lots of cubicle dwellers have thought about how their life would look different if they could make freelancing work.
There are certainly a lot of benefits to freelancing such as having no boss, working for yourself, having a flexible schedule, choosing which clients you want to work with (and not work with), and more.
It's important to give these daydreams a dose of reality, though. The fact is there are many drawbacks when it comes to freelancing and being self-employed.
1) Inconsistent & Unpredictable Work
One drawback of freelancing and consulting is the inconsistent and unpredictable work load. This will vary depending on what type of work you do and the time constraints that come with it. If you can schedule months out in advance there may be an opportunity to mitigate the unpredictability of freelance work. Other times, though, you need to work when clients need you. This could cause an 80 hour work week one week and a 5 hour work week the next week.
Conversely, one of the benefits of a 9-5 job is that you are virtually guaranteed forty hours of work a week and the pay is consistent. Having predictable work allows you to sleep a little easier at night because you don't have to worry about where your work will come from – and what you will do if no work comes your way.
2) Taxes are a Pain
As someone who has reported self-employment or freelance income on their tax return, I know first-hand how taxes can be much more painful for a freelancer or consultant.
The issue lies in the fact that as a freelancer you do not have money coming out of your paycheck regularly. The only way to save yourself some pain at tax time is through proactively paying quarterly estimated taxes. I explain how to calculate and pay quarterly estimated taxes in this post. You may be surprised just how much you need to set aside for taxes if you are a freelancer, especially once you factor in that you are paying a higher rate than an employee because your employer is not paying half of your social security income tax.
You might also want to check out my post 4 Ways to be Better Prepared for Taxes Next Year which provides some good tips for preparing for taxes, especially if you have self-employment or freelance income.
3) Benefits aren't included
If you work for yourself you don't get the same benefits that a full-time employee receives. There are many benefits to being a full-time employee that some freelancers don't think about until they've already quit their job. These include:
401k Match
Health Insurance
Dental and Vision Insurance
Employee Stock Purchase Plans
Training and Development
This isn't a comprehensive list by any means, but the point is that when you freelance or consult you are foregoing these benefits. While you may have the freedom to work on your own terms and be your own boss, you have to factor in everything you are giving up before you decide it's worth the sacrifice to go solo.
4) The Necessity of Charging a High Dollar Amount for your Services
Now that we've talked about some of the things that freelancers and consultants sacrifice in order to be their own boss, it's a little easier to understand the drawback of needing to charge a lot of money for your services.
Not every hour you spend working as a freelancer is for billable hours. From contract negotiations to administrative work, there's a lot of time that is spent on hours that aren't directly generating income. There are also expenses that need to be factored into your work: computers, transportation, office supplies, etc. These need to be covered by billable hours.
Two more things that have to be factored into your billable hour pricing: taxes and retirement savings. As I illustrated in my quarterly estimated tax post my freelance rate is essentially 47.35%. Additionally you will want money automatically going into your retirement account each month, especially since you don't have an employer matching your contributions.
Once you're aware of all the costs that need to be factored into a billable hour, you'll want to think long and hard on whether your rate is competitive. This will largely depend on what work you are doing and how much competition there is for said work.
In case it helps, I was once told by a friend who owns a consulting business that it's hard to run a profitable service business if you're not charging at least $100/hour.
5) Same Issue as being Employed: Trading Time for Money
Another drawback of freelancing or consulting is the fact that you likely will still be trading your time for money. Most freelancers and consultants perform a service for a set amount per hour. This isn't really much different than being an employee, which isn't a bad thing but is an important thing to realize from the get-go.
While being self-employed is similar to owning a small business in some ways, it's important to distinguish between the two. In a small business the owner is actively trying to leverage the time and resources of others. In freelancing it's typically a one-person shop that is completing work for businesses and individuals for a set rate.
Freelancing isn't a bad place to start if your goal is a small business because freelancing has potential to give you a more flexible schedule to work on a side business in addition to your freelance work. Ultimately I think every small business owner should have a goal of creating a system that allows them to completely remove themselves from the day-to-day operations while extracting passive income.
________________
If I haven't deterred you yet from pursuing the freelance life yet, you might be the right person for it. It's important to not sugarcoat freelancing and consulting – there are drawbacks. If you are aware of them and have a plan in place to address them you are a step ahead of most people who are considering taking the plunge.
What are your thoughts on freelancing/consulting versus being a full-time employee? Is there one you prefer over the other?
____________
Photo by jazbeck