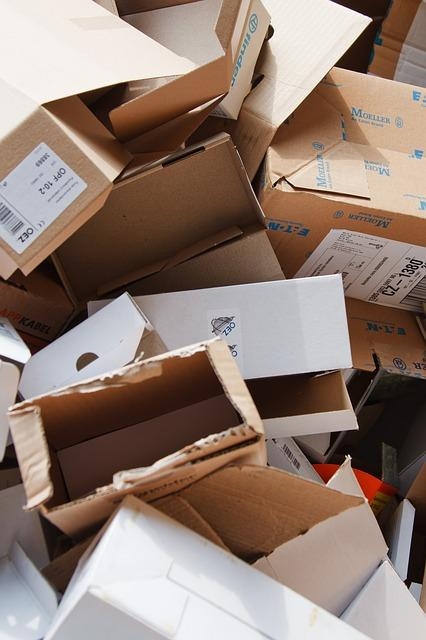 Today's post is from our regular Wednesday contributor, Cat.
Way back in 2011, I made it my New Year's Resolution to get rid of 2,011 things.
It helped that I had to downsize a three bedroom town home when we decided to move to Grenada, but it definitely wasn't easy.
After many months of planning, a big garage sale, and a 42 (yes I counted) trash bags, I reached my goal of getting rid of over 2,000 items.
Now that I'm back in the States after living three years abroad, I'm faced with a similar problem.
All those items I thought were so precious to put in storage don't really seem that interesting anymore.
We have to move again in May, and we don't want to bring boxes of unnecessary items. It's definitely time to get into decluttering mode again, and I'm going to use the same tricks as last time:
1. Go One Section at a Time
When you think about your entire house and everything you'd love to organize, it can be really overwhelming.
So, instead of fretting about how much there is to do, you should take it one space at a time. You can start really tiny, like the junk drawer in the kitchen and build up your momentum until you are ready to tackle the garage or the attic. My advice is to make a list or a spreadsheet of every single area you want to declutter. Take it one day at a time and mark off things as you go so you feel accomplished.
2. Involve a Friend
I had a lot of gifts in my nursery. There was paper and boxes and tiny socks and everything everywhere. I kept telling myself I was going to get in there and organize it, but even with the countdown ticking, I couldn't get motivated to do it this past week. So, when my mom had a half day at work, she came over and started helping me.
We spent 4 hours in there and got the entire room organized. It felt so good to get it done! All I needed was someone to cheer me on, help me make decisions, and encourage me for a little bit. So, whether it's your spouse or your best friend or your sister, ask someone to help you declutter and then return the favor to them at a later time.
3. Ask Yourself If You Really Need It
There are probably plenty of things you want in your stuff. There are things you've probably long forgotten about, but inevitably you'll find them and decide that you want them again.
If you struggle with an item or don't know what to do about it, just ask yourself if you really need it. Ask yourself what it contributes to your life. If it's a sentimental item from a family member, try to decide what they would have wanted. Would they have wanted you to keep it forever and pass it down to their kids or do you think they'd rather it go to someone else who needs it more? These are the types of questions that can get you through the tough parts of decluttering and help you succeed!
I wish everyone the best of luck on their mission, and I hope you can get rid of thousands of items too!
Do you have an area of your house that you'd like to organize? Spill it.