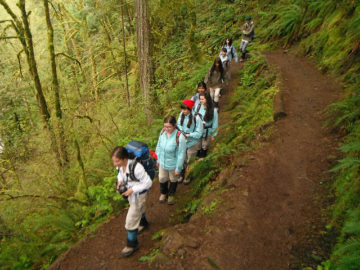 Today's post is from our regular Tuesday contributor, Sally.
Going to a college or university after high school can be a pretty great experience, especially if you feel that you connect with other students, have great professors, and love the campus. How does all of that translate for you after you graduate however?
For some, they are able to apply to several jobs with experience to back them up while others may not have as much of a choice for where – or what – they can send their application in.
While college is often a place where you "live the best years of your life!" it can also be the place that sets you off on the right foot so that every year is the best in your life. Why stop at just four great years when you can quite a few more? When I say that, I'm talking about not only having a job you love, but also feeling pretty fulfilled in your life. Here are some tips on how to achieve a better life by utilizing your undergraduate years at college:
Push Yourself
Nobody really enjoys being out of their comfort zone and college is full of lurking danger in regards to needing to. However, whether it's stepping up to run for an office on campus or being able to stand up in class and give a presentation, college will allow you to grow in ways you never really thought possible. Allow yourself to take that one class that sounds so interesting, yet so hard and set goals for yourself such as meeting one new person a week. If you don't try something new, how could you ever discover your new passion?
Join a Club or Organization
Have a special enthusiasm about something? Really enjoy a certain sport? Join the club or team that best corresponds (or is) what you're interested in. I would also suggest joining more than one or two; college is the best place to learn time management if you haven't already, so push yourself to be able to understand just how much you can take on. You might be stressed but when you know how to manage your time later on, you'll be so thankful you learned how to do so before you had kids.
Try Greek Life
Keeping an open mind is crucial when you're going through college and nothing could be truer for those who are deciding if they want to go through recruitment or not. It's a great opportunity to immediately be exposed to upperclassmen, organizations on campus, and places to volunteer at. You'll also find support for academics and being a part of something much larger than yourself.
Meet New People aka Network
Don't be afraid to introduce yourself to everyone you come across. They could be your new best friend or someone who can hook you up with a sweet job when you graduate. Who knows? Certainly not the person who didn't take the time to introduce themselves!
Get an Internship
I cannot stress the importance of this one enough. Even if you're not required to have one for your major, get one anyways. The experience you'll gain, whether positive or not, will be invaluable for your future. It also opens up networking opportunities which can be extremely beneficial when looking at potential new jobs and needing to update your references. Any time you can show experience in the same or similar area on a resume, the better!
There were a lot of things I decided to take on and try during my undergraduate years and I'm very thankful for the opportunities that I was provided, especially when it came to creating my resume and being able to add all of the work experience I had that could transfer over to the job I was seeking. What experiences did you have at college that you are grateful for?
____________
Photo by Lewis and Clark