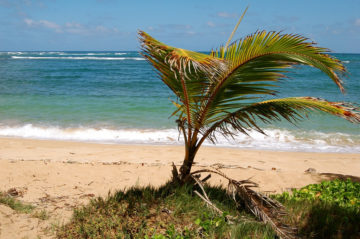 After a week of zero-degree weather, this beach in Hawaii looks amazing!
Welcome to the Weekly Quick Hits Roundup!
If you're new here, every week I write a weekly wrap-up of things that were going on here at Young Adult Money, a few personal updates/thoughts, and finally a few posts I read this week that I thought were worth sharing.
If you don't already, please considering Following us on Twitter, Liking us on Facebook, and Following us on Pinterest.
We also have our giveaway roundup every Friday. This Friday there are 92 giveaways listed this week that end today (1/3) through next Thursday (1/9).
_____________________________________________________________________
Happy New Year everyone! I hope you had a great Holiday season and were able to find some time to relax and spend time with friends and family.
Just a couple updates this week:
Blogging – I had some time off in December so I'm a (little) ahead on the blog, which is nice. I would love to have 20+ posts ready to be published, but I'm not quite THAT far ahead.
I know some bloggers and writers take time off during the Holidays, so I wanted to share (again) the 2014 Editorial Calendar for Bloggers that I created. I know quite a few bloggers who have downloaded it and are taking advantage of it already, so please check it out if you do not have an editorial calendar or are looking for a new one.
Exercise – This year I'm going to stick with the same goal I had last year: work out three times a week.
Below are the posts we published this week:
My writers were both off this week so all these posts were written by me.
Posts of the Week:
No posts this week. Took New Year's Day off and busy with work, but NEXT week I should be back at it.
____________
What are you most looking forward to in 2014?
____________
Photo by Brian