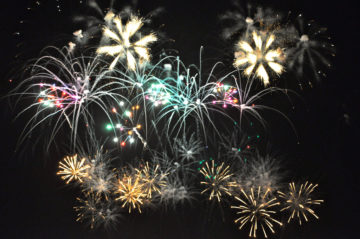 Happy New Year everyone! 2013 was truly a year of growth for Young Adult Money. We now have two weekly contributors, weekly giveaway roundups, and a growing archive of posts.
We already have some great posts lined up for 2014, including a three-part series that will start next Monday about improving your finances in the New Year.
I shared some of my high-level goals for 2014 yesterday, and many of these were personal (like buying a reliable car). I do have some specific goals for Young Adult Money, though, that I would like to make public. They include:
More Spreadsheets/Tools – I'm a "spreadsheet nerd" so I enjoy putting together useful spreadsheets for people to use. Some of the spreadsheets I shared last year were a Coupon Database Tool, a Dividend Calculator, and a 2014 Editorial Calendar. Spreadsheets take some time to put together, but they increase the overall value of the site and are worth the time commitment.
Site Redesign – I talked about redesigning the site quite a bit last year, but never got around to signing the contract and getting the process moving. I finally filled out my designer's questionnaire and we will be getting the ball rolling very soon. A redesign is LONG overdue and I think it will increase the quality and functionality of hte website.
More "How To" and Investing-related Posts – A reader emailed me a few months ago and said that he likes my site but finds investment-related posts to be lacking. I couldn't agree more and plan on touching on this topic much more often in 2014. I also would like to have more "How To" posts, which are something that people constantly are Googling and could bring in more traffic as well as provide valuable information to daily readers.
Additional Writers and Support – The two writers on this site, Cat and Sally, have provided some great articles throughout the year. This has also allowed me to concentrate on researching topics more in-depth as well as dive into some more of the administrative tasks that go along with owning a website.

While I love writing blog posts I also would like to spend some time on more of the management side of the blog, as well as prep my second website for launch. I would love for the revenue to be high enough that I am able to sustain three weekly contributors as well as a virtual assistant.
These are just a few things I hope to accomplish with this website in 2014. I hope making it public makes it much more likely that I actually follow through with them!
I hope you find some time to relax on this New Year's Day and to look ahead to what you want to accomplish in 2014.
Regardless of how good, bad, or ugly 2013 was, 2014 can be a symbolic fresh start. Take advantage of it!
Do you have any specific business/blogging/income/project/side-hustle goals for 2014?
____________
Photo by Sarah Ackerman