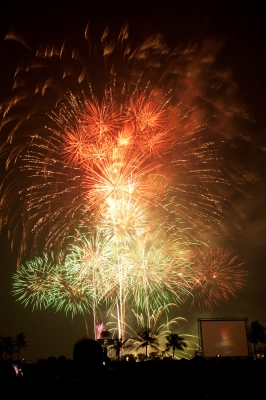 Lose 100 pounds. Go to the gym every day. Pay off 100k worth of debt. Never say a bad word about anyone. These are the kinds of New Year's Resolutions that people like to make.
But come on, people, it's really hard to follow through with resolutions, so why do we make it so hard on ourselves?
Next year, for 2014, let's choose some realistic goals because there's nothing like actually completing a resolution to get you pumped and excited about tackling more goals.
The bigger and more elaborate your resolution is, the more unlikely it is that you will follow through with it. I know that's not ultra motivational, but it's the truth. Raise your hand if you've made goals about losing weight or paying off debt before only to get discouraged and frustrated. It's because we ask too much of ourselves. In order to actually get some things accomplished, we have to take baby steps.
Here's how to make your resolutions more realistic so that they actually come true:
1) Just Make One
Just because everyone talks about "New Year's Resolutions" in the plural sense, doesn't mean we have to make more than one. In fact, I think having a singular "focus" or "theme" for 2014 is a better way to actually make some positive changes in your life. So, if you want to tackle debt, do that. If you want to learn one skill, do that. But don't try to learn how to sew and juggle oranges and run a marathon. People, we only have so much time. There's always 2015 to learn something else.
2) Make a Plan
It's pretty broad to say that your New Year's Resolution is to "pay down debt." That's not very specific. That's kind of like saying, "I'm going to start a business," without actually having any ideas or a plan in place. So, if you're totally starting from scratch, that's good, but you need to be organized about it. Make January about getting your debt numbers straight, then make February about developing a plan, then make March about setting up a budget and so forth and so on until you have some really good progress in place. Basically, make sure your resolution has some meat to it. Vague resolutions don't get accomplished; detailed ones do.
3) Stay Accountable
Don't keep your resolution ultra secret. Make sure that it's in-your-face. Put your resolution on sticky notes. Write about it on your blog. Tell your mom and your best friend about it. Talk about it all the time. We can't keep our goals at the forefront of our mind unless we put them there and keep them there. Plus, it's much easier to push yourself to accomplish goals if more people know about them.
Ultimately, the new year is a great time to start fresh and try to accomplish some of the goals that you have set for yourself. However, if you want to be successful, be realistic. There's no need to set elaborate goals when it's really the baby steps that will help you to make the biggest and best changes.
What are your New Year's Resolutions?
Photo Credit: FreeDigitalPhotos.net