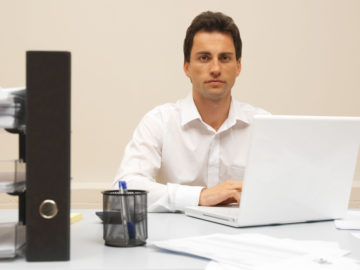 When it comes to careers or small business, skill development has always been a favorite topic of mine. If a certain skill is in high demand and you spend the time and effort to attain and refine that skill, you will have a powerful bargaining chip when it comes to your career.
If there's one thing I've learned in my first three years after college, it's that the people who take the time and effort to develop new skills and refine ones they already have are at a distinct advantage over those who do not. Additionally there are always new skills and expertise that companies and customers desire. This can work to your advantage.
Today I want to talk specifically on how to go about improving your career-related skills and keeping them relevant. This topic applies to professionals, small business owners, contractors, and even "regular old" employees.
Take a Skills Inventory
It's hard to know what skills you need to work on and not work on unless you know what skills you have. Your first step in developing your career-related skills is to take an inventory of your current skills. Most people only do this when they are updating their resume so they can apply to jobs. Don't be that person.
Block fifteen to twenty minutes to sit down and evaluate your skills. Make a list of all the skills you currently have. These can be both "soft" skills or "hard" skills. Be sure to list all software and applications you have experience using and skills specific to your career, such as volunteer organization or account reconciliations.
Make an honest assessment of your level of expertise for each skill
I will use a very basic example to explain the importance of this. Almost everyone puts "Microsoft Excel" on their resume. In reality, though, there is a huge range of Microsoft Excel skill level for any given person who puts this skill on their resume. Is your understanding of Excel extremely basic? Intermediate? Advanced? Ninja level? Be completely honest. This is for your own benefit.
I could arguably say CSS is a skill I currently have. In reality, though, I only have an extremely basic understanding of CSS and even a tiny investment of time in learning more about CSS would bring my skill level much higher.
Add to your list any skills you wish you had
When it comes to careers, or life in general, people too often think about things they could have done or should have done. While there is certainly a time and place for reflection, it doesn't help you today and it especially doesn't help you down the road.
That's why I think it's so important to think about skills you wish you had. Identifying and calling out these skills is the first step in attaining them. The reality is
Reasons vary for wanting new skills – perhaps a new job requires it or you want to completely switch your line of work. I know more than a few people who developed entirely new skills to fit a career and lifestyle they desired more than their current career. On the other hand you may just want to be a more well-rounded accountant, administrator, or personal care attendant. You don't need a desire for a new career to have a motivation to learn new skill.
The biggest tip I have in identifying skills you wish you had is this: look at job postings for jobs you would like to have. I check job listings every few months solely to see what skills are in demand. Because most skills take a while to develop it's important to identify these skills before you are applying for jobs. This gives you the time needed to attain the skills that are relevant and in-demand.
Make a Plan for Skill Development
The final step in this process is to make a skill development plan. Notice how I said "skill development" instead of "career development." I personally think career development plans focus too much on job titles and prestige and not enough on the underlying skills that actually provide value to a company, customer, or client.
Prioritizing what skills you want to further develop or start developing is the first step. You have to make sure the skills you are working on are in-demand, relevant, and will allow you to create value. This of course varies from profession-to-profession.
A few examples of skills and potential development plans:
Learn Microsoft Access – Spend 15-30 minutes each weekday going through a book about Microsoft Access including completing examples. Additionally, spend 5-10 minutes each weekday building sample tables, queries, and forms.
Improve ability to give presentations & give speeches – Join Toastmasters and make going to meetings a priority. Volunteer to give presentation to team at work on relevant work topic.
Become a better blogger – Read three blog posts a week about how to blog better and implement tips/suggestions from blog posts. Conduct one informational interview via email per week with a successful blogger.
You get out of things what you put into them. If you want to become better at your job, or switch to a different job, you need to focus on the skills behind those jobs. The more effort you put into developing those skills the more likely you will succeed.
How do you go about skill development? Have you ever developed a new skill set to switch careers? Any tips on how to go about developing a given skill or skill set?
_____________________
Photo by pnwra