How Do You Stack Up To People Your Age Financially?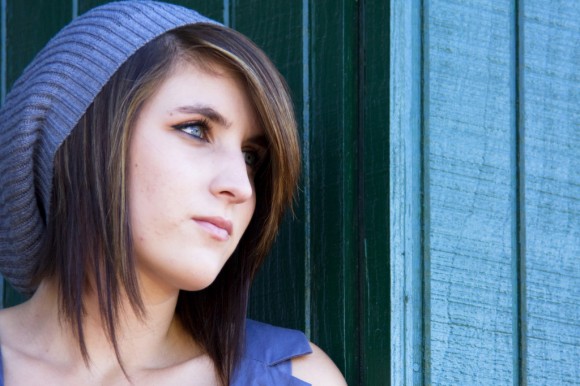 The following is a guest post. If you are interested in guest posting, please contact us for details.
I know I'm called "Average Joe," but I like to think that I don't fit your average statistical model….that somehow I'm different and probably a little better off than others (and slightly more handsome, too). A good friend and very successful financial planner told me once that we all want to be different until we find people with a system that works….at which point we all just want to be clumped in with the successful people!
Sigh. In truth I'm probably a little too normal. I have two kids. I like a beer or two. My hairline is even receding a little more "normally" than I'd like. I'm following the pattern of many before me, and I'm sure if you're reading this and are younger than me, you might end up living a similar pattern.
When I was a financial advisor, I learned to look for patterns. Patterns rule our lives. We like to wake up at a certain time and feel horrible if we awake "too late" or "too early." We either shower and breakfast or breakfast and then shower. Similarly, there are larger patterns to our lives that planners use to predict how you'll act at a certain age. I look back on my 45 years and realize that I didn't use these patterns nearly as well as I should have to gain a leg up financially. Let's see how you fit/fall out of the patterns below:
Ages 0 – 18:
You're worried about the present, not much about the future. It's time take on the world. In fact, the world still feels like a game, so you don't take much of it seriously. You think you're taking it seriously, but only in retrospect do you realize how invincible you felt and oh-how-wrong you were.
What you should be doing: Learn the basics of consumer finance: how to write a check, how savings accounts work, how to open a brokerage account, and the difference between different types of investments. If you know the difference between a CD, money market, exchange traded fund and a mutual fund at this point, you're ahead of the curve.
Age 19 – 25:
You're suddenly flooded with more money than you've ever had at your first real job. It doesn't matter if you're making $20,000 or $50,000….it feels like you have a never ending stream of cash. You begin to spend large sums on personal items that your parents used to buy like a car or furniture and it feels good.
What you should be doing: This is the #1 time to invest because you have a ton of time to let compounding interest work for you. While most of your friends aren't even considering investments, you can gain a foothold on your retirement plans. Although it feels like forever until that occurs, it'll be great when you're 50 and getting tired of your job to know that you have a solid savings account to fall back on. This is a time to keep your budget wide so you have lots of cash flow. This is the time when people begin to make some seriously bad choices about debt that can haunt them their whole life.
Age 25 – 30:
You're thinking about a house and maybe a family. Your friends are getting married, and just attending weddings is expensive, let alone planning your own. You're beginning to shine at work. If you aren't, you're contemplating heading back to school for more advanced education.
What you should be doing: Now the stakes are higher. If you didn't keep a high rate of cash flow earlier, it's time to adjust your thinking and budget just to stay afloat financially. Do you have a solid foundation built? If not, you'll work to create savings, but it will be difficult. You're making big commitments at this point: more education, a home, a marriage, maybe children….these are all expensive propositions. Research each of these options thoroughly because the debt each could bring will have a long term impact on your financial picture. If you're getting married, it's a time to communicate with your future spouse about your dreams and how you've manage your money.
Age 30 – 40:
You're now realizing where you messed up in your 20's and are making amends. Luckily your paychecks are finally higher and you're placing a more firm grasp on your budget. If you took on too much debt, you're digging out from your hole, trying to reach net worth zero. If you stayed away from debt, things are tight, but only because you're saving a sizeable amount of your paycheck into deferred savings while feeding yourself and possibly a family.
What you should be doing: By now, there's a clear distinction between the "winners" and "losers." When someone walked in my door at age 35 I knew they would either be in a panic because they'd finally figured out they were behind, or they'd accumulated enough assets that they felt they needed more professional help. Problems are only going to get worse if you don't solve them soon. Attack your debt hard now that the budget is beginning to loosen.
After age 40:
Here's the good news: For most, your budget will expand, your savings will grow more quickly (because now you have compounding interest working on your behalf) and you'll be on your way to some level of success. This is the point where you should begin worrying about proper asset allocation, better estate planning and more sophisticated money management tools.
Is it right to clump people into these groups? Not always. There were often outliers that didn't fit this model. However, I was amazed by the number of clients who fit these stereotypes. By identifying these patterns I was able to more quickly recommend solutions that would help them escape any negative portions of the stereotype and place my clients on a path toward financial security.
Author Bio: Joe Saul-Sehy, AKA Average Joe, was a financial advisor for 16 years and media contributor on television, radio and print. Now you'll find him hosting the popular Stacking Benjamins podcast and writing at Average Joe's Money Blog.
____________
Photo by peasap