5 Reasons You Shouldn't Let Your Parents Influence Your Financial Decisions in Your 20s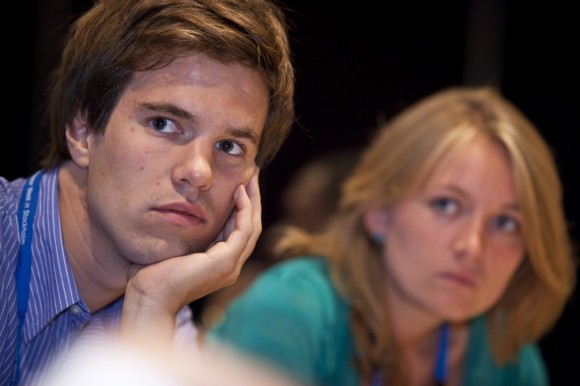 Financial decisions can be very hard to make in your twenties. In your twenties you don't know everything and you're trying to decide which financial decisions are best for you. It's common to be unsure of yourself when trying to make hard decisions. So when you need help making financial decisions, who do you call? You call your parents. Sometimes having your parents influence your financial decisions can have a negative effect on your finances. Here's five reasons why you shouldn't let your parents influence your financial decisions.
Parents Make Mistakes
Okay the secret's out the bag. Your parents make mistakes. They're not perfect and they're not always right. I know this can be hard to accept since most people see their parents as wonder woman and superman. It's easy to accept your parent's advice as the best advice without question. After all, they're the ones who taught you to brush your teeth, taught you to play goldfish, and when you had tough times at school, they're the ones who coached you through it. So, why wouldn't they be right? Now that you're older, you have to realize that parents are people too and not all the advice they give you especially with finances, will be right.
I'm sure as a twenty-something year old, you can think of a couple of bad financial decisions that your parents made when you were young. I know I can. My mother has $7,000 worth of fur coats in her closet right now that she never wears. Being financially conscious, I can think of several useful things she could have done with that money. I ask her all the time why would a housewife in a New Jersey suburb need a fur coat. It's not like we live in Antarctica.
Parents can be Controlling
Allowing your parents to have a great influence on your decision making could be giving them a little more power in your life than they should have. If your parents are telling you when to buy a car or a house, and what bank to open an account with, then they're trying to control your life.
Sometimes it's hard for parents to cut the cord and trust you to make decisions on your own. They always want to be involved whether it be by giving you advice or taking it upon themselves to make decisions on your behalf.
Remember how it was when you were sixteen and you wanted to use money from your part-time job to buy a video game and your mother told you to buy school clothes instead? Back then you had no choice but to do it but now you have choices. We've all had similar experiences such as the one mentioned. Do you really want the same things to happen in your adult life?
You Have to be Independent
Your financial decisions should be yours to make. You're the one who has to live with the decisions you make, not your parents. If mom or dad tells you that you need to grow up, buy a house and stop renting with your buddies, who has to pay the mortgage? You have to pay it and you're the one who will have to save for the down payment. Therefore you're financial decisions need to be up to you and you should do what's best to fit your lifestyle.
I know you want to please your parents. Don't we all? But it's important to remember that you have to please yourself first. You can't please everybody. You're going to have disagreements with your parents and sometimes they won't understand why you're making the financial decisions that you are making. And to be totally honest, that's perfectly fine. You shouldn't do what mom or dad tells you to just to make them happy.
Sometimes You Have to Hit a Brick Wall
Your parents want the best for you which is why it's hard for them to cut the cord. They'd hate to see you lose all your money by making poor financial decisions. You may be dependent on their financial advice in order to prevent yourself from running into a brick wall. But what's a better learning tool then experience? Sometimes your mistakes can be your biggest teacher.
If you're not allowing yourself to make your own financial decisions, then you could be missing out on some valuable trial and error, learning experiences. Sometimes it's best to figure things out on your own. Face it your parents won't always to save you.
Parents Sometimes Value Status
Has your parents been bugging you to buy that house that's way too big for your taste? Or maybe they want you to buy that car that is way too expensive for your budget? Sounds like your parents may value status. Sometimes, parents pressure their kids to buy material things that may not want, just so that they can brag to their friends about it. Parents who are into materialism and statuses can influence your financial decisions negatively. If you're listening to your parents and buying things that you can't afford, you'll be broke in no time and no one wants to be broke.
Have you allowed your parents to influence your financial decisions? If so, what was the outcome? Do you trust your parent's financial advice?
Author Bio: Romona Bradham is the owner of Monasez.com, a lifestyle blog that helps millenials achieve financial stability. Romona's work has been featured on various sites. When she's not blogging, she enjoys writing fiction novels. You can connect with Romona at info@monasez.com, Google+, and Twitter.
_____________________
Photo by worldwaterweek