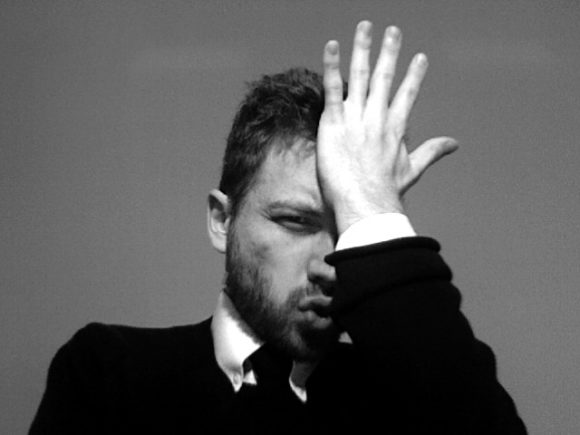 Photo by hobvias sudoneighm
Just about everyone has thought at one time or another, "that would be a great idea for a website!" While it may seem like I'm relatively new to running a website and making money online (Young Adult Money is only a little over a year old), I actually have thought of and tried various website ideas over the past five-plus years.
A few years back I read a post about another blogger's website failures and I really enjoyed it. Today I have a list of my own website failures. Enjoy!
1) iPodLoaders
iPodLoaders was one of my earliest ideas in college. I was reading either Entrepreneurship or Inc. magazine when I came across an article about the digital conversion industry and some people in various parts of the United States who started businesses and were able to make it their full-time job. I thought this was a perfect business for a college student (introverted college student, mind you) since I could convert libraries of CDs while studying or even while just hanging out.
I don't know if it was the website, lost interest, or simply not knowing where to get my first client that ended this biz, but despite having a website up it just kind of fizzled out.
Good that came out of it: Experience with setting up a website.
2) USA Casino Index
USA Casino Index was by far the biggest project that I've ever tackled. My friend and I documented every single casino in the United States. We had hotel information, gaming information (down to what type and how many table games), and much more. This took quite some time to put together, but we had fun doing it and were excited to be working on a website that had potential. Unfortunately, we didn't have a plan to drive traffic to the site and only ended up making a couple hundred dollars before we stopped working on it. If we were smart we would have made a blog on the site and used the actual database of casino information as a way to keep people on the site (and coming back).
While we eventually got rid of the domain name, the website itself still exists online at my friend's personal website.
Good that came out of it: This was actually a HUGE win for me. In my second round interview for an internship at a Fortune 25 company I used the websites as an example of my biggest failure. The interviewer said "you sound like me when I was in college." Since the interview was already going pretty well, I knew as soon as he said that I would be in the third round. It also taught me to have a game plan for monetization before blindly going into building a website.
3) David Carlson Politics
Ah yes, David Carlson Politics, my beloved libertarian-leaning political blog. I'm not sure you can really call this a "business" but I got really into politics around 2008 when I started to look into Ron Paul's views. I became a pretty huge supporter of his and it kind of spurred me to start the blog. I never took it to the next level, as you can see from the poor theme and lack of marketing, and I certainly could have spent a lot more time and energy on making political writing or my political website a money-making side hustle.
Good that came out of it: You might find it hard to believe, but this blog actually ended up putting me in touch with the owner of DINKs Finance and landed me a nice side gig while I was in school. From managing social media, to SEO, to blog commenting, I landed the perfect side hustle for a college student. It gave me exposure to the personal finance blogosphere as well as strategies of how to make money online. While I love political writing, I've really enjoyed personal finance blogging and glad I made the switch when I did.
4) Noisecake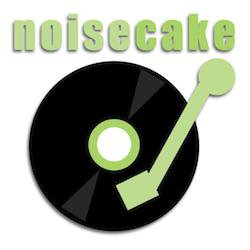 Noisecake was a music blog that I started with three other friends. I think this site had HUGE potential; if it was still active I honestly think we could be bringing in a decent amount of money each month. Unfortunately it fell apart because we weren't on the same page. I wanted to turn this into a money-generating website and legitimate business that would provide us each with a sizable income each month. Most of the others didn't really view it this way, at least not nearly as intensely as I did.
Good that came out of it: I learned that you need to be VERY careful who you go into a business partnership with. The more partners the harder it will be. If you aren't all on the same page commitment-wise and vision-wise it will almost certainly fail. I still own the domain noisecake.com, and I don't know about you, but I think it's a great name for a music blog or some sort of music-related website and hopefully I can sell it some day.
5) My Awesome House
My Awesome House was a website I started not too long before starting Young Adult Money. I really liked the idea of an affiliate-driven website, and essentially the idea was to share ways to make your house more "awesome." I think it had (and still has) potential, but I dropped the project to start Young Adult Money and it's taken up all my time ever since. I do like the idea of a house/home/remodel/design-related blog because there is so much potential content and people are always looking for ideas or "how-to's" about various home-related topics.
Good that came out of it: I dropped this project pretty quick so there wasn't too much good that came out of it. Heck, I didn't even get around to getting a logo for the site. I'd say the main positive that came out of it is that I learned more about Amazon's affiliate programs and other affiliate programs out there.
____________
Considering how much time and mental energy I've given to websites, making money online, etc. I'm personally a bit surprised that Young Adult Money was really my first real success. Then again, I learned a lot in the process and had a lot of good things come out of each failure. I think it's never a bad idea to constantly re-evaluate whether a project is worth your time or not. I think people tend to give up on ideas faster than they should, but at the same time some of us need to be willing to cut our losses, learn from our experiences, and move on to the next project.
Have you ever started a website that ended in failure? Have you ever wanted to start a website but never got around to starting it?