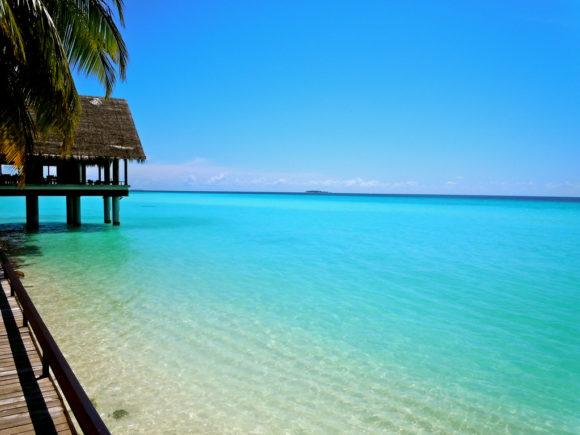 The Maldives – one place on my travel bucket list.
Welcome to the Weekly Quick Hits Roundup! Every week I write a weekly wrap-up of things that were going on here at Young Adult Money, a few personal updates/thoughts, and finally a few posts I read this week that I thought were worth sharing.
We also have our giveaway roundup every Friday. This Friday there are over 250 giveaways listed that end today through next Thursday.
Below are the posts from Monday through Thursday:
On Monday we had a guest post from Katie from Ask the Young Professional about Dating on a Budget. Dating doesn't have to be expensive, and Katie shares some great tips on how to save money on how to make dating both inexpensive and fun.
On Wednesday our staff writer Cat asked readers When Did Your Parents Cut You Off?. Head on over and let us know when your parents cut you off – or when you cut yourself off from your parents (financially speaking).
Update Time
Making Money from Giveaways – As some of you know, my wife and I are trying to fund a trip to Costa Rica purely through winning giveaways. This was a huge motivator for me last weekend and I made sure to enter just about every giveaway in our giveaway roundup. I'm glad I did because I won a $275 Target Gift Card! Since we shop at Target on a weekly basis and would spend this much at Target over time anyway, I am going to transfer $275 to our savings account. I'm trying to unload a couple of bigger items we've won (one being a $300 kitchen faucet) so hopefully we can get it sold soon.
Site Redesign – Maybe this will be the weekend that I sign the contract, make the first payment, and fill out my designer's questionnaire…maybe?.
Weekend – The big even this weekend is one of my wife's cousin's wedding. Should be a good time!
Posts of the Week:
How was your week? What are your plans for the weekend? Have you been to any weddings recently?
____________
Photo by Sarah_Ackerman