7 Free Must-Have Tools to Score a Bargain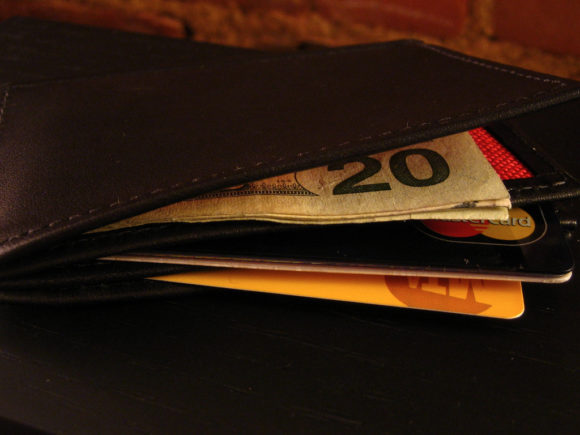 Today we have a post from our regular contributor Kyle James. Enjoy!
I need to preface this article by disclosing that I was not paid to write about any of these shopping tools. In the past 12 years of helping consumers save money with coupons, I have stumbled upon some pretty cool and unique tools to maximize your savings when shopping online. This has become especially true with the advent of smartphones, apps, and browser extensions designed to help you find the best price on practically anything. Here are seven of the best free tools to make finding a shopping bargain a piece of cake.
Amazon.com 'Add to Wish List' Button
The Amazon.com wish list button is a free browser extension for Chrome and Firefox that allows you to add products from any website (not just Amazon.com) to your customizable "wish list". By adding products to your wish list, it allows you to only buy when the price is right and instantly compare the current price at Amazon.com. If Amazon doesn't sell the product, you can still add it to your wish list which allows you to keep all your future purchases stored in one convenient place. This feature comes in really handy around birthdays and Christmas when you are doing a lot of online shopping and your lists become longer. Find it here: http://www.amazon.com/wishlist/get-button
ShopSavvy App
The ShopSavvy app was the first app I installed on my iPhone, and to this day, still gets used frequently. Essentially, it allows you to scan the barcode of any product and it instantly searches online retailers and brick & mortar stores for the best price. It will also try to predict the estimated shipping costs from online stores to give you a better idea of the total price. But what I like best is the ability to tap into the ShopSavvy community for products reviews and item specifications. I never buy anything significant without checking customer reviews to make sure I am getting the best value. Find it here: http://shopsavvy.mobi/
eBay Browser Extension
Have you ever been frustrated when trying to win an eBay auction only to forget about the auction or just had life get in the way? Install the eBay browser extension for Firefox, IE, or Chrome and it'll never happen again. The extension works by keeping track of all of the items you are currently selling, bidding on, or watching, and allows you to track and place bids without going to the eBay website. Also, you'll get a small pop-up on your browser when an auction is nearing completion so you won't forget to bid on it. Pretty cool tool if you use eBay often to find online deals. Find it here: http://anywhere.ebay.com/
Kayak Mobile App
The free Kayak app for iOS and Android is a must-have for those looking for travel deals. It allows you to instantly compare prices at hundreds of travel sites so you can book the perfect vacation at a price you are comfortable with. It then allows you to track flight status, look up baggage fees, and manage your itinerary. I personally have used it to find last minute hotel stays and have found huge deals. For example, earlier this summer I was able to book a room at the Bellagio in Las Vegas for less than $150/night. I could only find the deal on the Kayak app. Find it here: http://www.kayak.com/mobile
Also, in addition to using the Kayak app, be sure to take advantage of a travel coupon to save money. Here are three of the best offers currently on Rather-Be-Shopping.com.
Cheap Tickets.com
Save 20% Off your Hotel Booking
Coupon Code: CHEAPIRIFIC
Expiration: 8/31/13
All Cheap Tickets coupons: Click Here
Expedia.com
Save $100 Off your Vacation Package booking ($1,000 Minimum)
Coupon Code: EXP100
Expiration: 8/31/13
All Expedia coupons: Click Here
Orbitz.com
Save $50 Off your $350+ Hotel Booking
Coupon Code: COUPONS50
Expiration: 9/02/13
All Orbitz coupons: Click Here
RedLaser App
RedLaser is a free app that has been on my iPhone since day one. I use it when shopping both online and in-store. It works by allowing you to scan the barcode of products. This is where the magic begins. Not only does it give you access to the best online price for the product you scanned but also the best price of stores in your area. The cool part is that it breaks down local stores by price, closest location, and it even tells you if they have the item in stock. Another really cool feature which I take advantage of all the time has to do with the buying of books. When you scan any book the app will inform you if your local library has the book for checkout. If it does, I'll opt to not buy it and just pick it up on my next trip to the library. Find it here: http://redlaser.com/
Craigslist Preview Extension
If you are like me, and a big time Craigslist shopper, be sure to install the free 'Craigslist Preview Browser Extension'. By doing so you won't have to click through every listing to see the pictures of the item. The browser extension will show you the product images directly on the search results page. I can personally vouch that this extension will save you a ton of time and frustration.
PriceGrabber Mobile App
The PriceGrabber app is a completely free smartphone app for both iOS and Android devices. Download it and instantly start comparing prices on future purchases right on your smartphone. The app is definitely targeted more toward online shopper than brick & mortar shoppers. The best way to use the app is to compare online prices while you are at your local department store. You'll quickly determine if you can save money by coming home and making the purchase from your computer.
A word of caution: When using this app, many of the online stores may be unfamiliar to you. Always perform some research of the company in question before you blindly give them your credit card information. For example, if you are buying a new digital camera and the price seems too good to be true at "XYZ Cameras" it very well may be. A few questions to ask yourself: Does the company have a customer service phone number, does the website look professional, and is the company a Better Business Bureau member and do they have positive BBB feedback? Find the app here: http://www.pricegrabber.com/ipad-iphone-android-app.php/
____________
About Kyle James: He runs Rather-Be-Shopping.com and spends his work-day adding new coupons to over 900 stores so you can save a buck or two when shopping online and in-store.
____________
Photo by Timothy Boyd