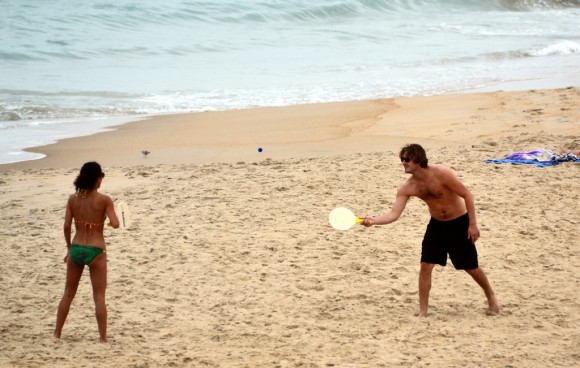 Photo by Tony Alter
The following is a guest post. If you are interested in guest posting, please contact us for details.
Do you have a special someone in your life who is draining your funds? Or are single because you are afraid you can't afford a relationship? Here are a few tips to save your love triangle between you, the special someone and your money.
Deals for Date Nights
There's this great new thing where you can ask it anything and it will answer all your questions! …It's called the internet… The internet, especially Google, should be your wing man when looking for a deal on your next date night. I guarantee that you can find at least one coupon to a restaurant or event.
Don't know where to start? Start by signing up for Groupon and Living Social. You will find deals to restaurants, wine tastings, movies; you can even find a romantic weekend get away!
If that doesn't work for you search for your local museums, aquarium, event halls, tourist attractions, etc. They're bound to have specific hours where they have a significant discount or "suggested donations".
There are so many resources out there you just have to take the time to use them. There are plenty of apps you can download – just search coupons and date night. If you're in a city check out Time Out and Meet Up to see if you're city is on the list. These two sites will provide you with events going on in the city.
Romancing for Free
If the deals don't work for you and you need to get cheaper… nothing is better than FREE! Free! Who doesn't love free? If you do free sloppy and without any care, then your boyfriend or girlfriend will be the one who doesn't like free.
Instead of using your wallet to make up for your creativity, use your loving creative brain to save your wallet. Here are some date ideas you can try:
Cook dinner together at home
Have a romantic evening by the fireplace complete with a snugly blanket, wine and marshmallows!
Go on a picnic.
Go hiking!
Have a beach day before the summer is over.
Have a stay in night to play board games!
Yes, some of you are probably thinking that you're going to have to buy the food or the gas for some of these ideas. I'm sorry the ideas are not 100% free. BUT, I have to point out that you most likely will have to buy all those things anyways.
Another great idea for free dates is getting your significant other involved in the planning process. See what he/she wants to do. Go grocery shopping together. Maybe if you look around your houses together you can find enough stuff to use and not have to buy anything! Working together can pay off in more than just a financial way.
Penny Pincher Presents
For all you penny pinchers out there who are worried about spending too much on a gift, you might want to consider making your present. The more touching presents come from the heart anyways.
First you can try making your own cards. All you need is construction paper and markers or a word document and your office's printer… who wants to pay for your own ink now a days anyways?
Another popular crafty idea is a coupon booklet. In this coupon booklet you would include different options to be pulled out at any time. For example, one coupon might be for a back massage. Your significant other is allowed to use this coupon at any time. The best coupon booklets are made by carefully listening ahead of time and are not great for last minute gifts. You should be paying attention to any signals your significant other gives prior to gifting day.
If you don't fancy yourself a DIY person, or don't even know what DIY means, try searching for a gift on amazon. Groupon and living social have gifts too, but it's easier to search on amazon. You're more likely to find a cheaper gift online than at the mall.
I have to admit that my favorite gift takes a combination of planning and love. The surprise scavenger hunt with simple dinner and dessert at the end would make me melt. The amount of time and effort you put into a gift shows, so whatever you do, ladies and gentlemen, put as much time into picking out your gift as you do fixing your finances.
These are just a few ideas I've come up with off the top of my head. See what you can find and share with the rest of us!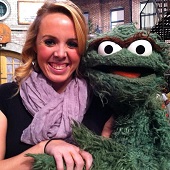 Author Bio: Katie Robinson is a Production Assistant at Sesame Workshop and runs an advice blog called Ask the Young Professional where she gives advice to succeed, in and outside of work as a savvy twentysomething. In her passion for film/video production and event planning Katie has produced over 10 independent shorts, headed a two-night $100,000 college concert series and was an Assistant Stage Manager for a Sesame Workshop Gala. When Katie isn't working behind the scenes she is traveling to visit family and friends or discovering unique places in her new home town, New York City. Contact Katie directly at asktheyoungprofessional (at) gmail (dot) com or via LinkedIn. Follow her story and advice on Ask the Young Professional, Facebook, Twitter or Instagram.