4 Sources of Funds When You Hit Hard Times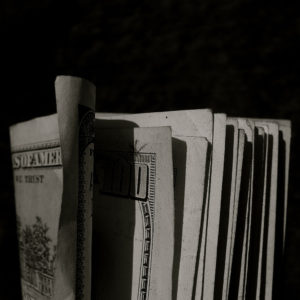 If we learned anything over the past few years, it's that economic hardship, job loss, and loss of income can happen to anyone at anytime. While people have started to change the way they think about consumption, preparing for rainy days, we still have a long way to go as a society. I don't think anyone truly thinks that they will experience tough times financially, at least not when they are gainfully employed.
Today I want to talk about four sources of funds when you hit hard times. While some of these may not be great options, desperate times call for desperate measures. I'm simply presenting people with options; only you can decide whether to take advantage of them or not. Before pursuing these options, consider these four ways to make money if you need it ASAP.
1) Savings Account, Checking Account, PayPal, Investments
The logical first place to look for money to pay the bills is your various bank accounts and investments. One thing that is probably best to not touch is your 401k. If you do have to declare bankruptcy, retirement accounts are usually protected. If you have any stocks or other investments that you can convert to cash, now is the time.
2) Family
Borrowing money from family is never ideal, but going to them for assistance is sometimes necessary. For exmaple, if you can rent out your house or end your rental lease and move in with them for a pre-determined amount of time, it may be just what you need to get back on your feet. Even if you landed your next job, but have to wait a few weeks to start, it may make sense to write up an agreement where you borrow some money from your family to pay your bills. Once you start your job
3) Government Assistance
During the recession I know a number of people who faced job loss and significant income loss. One way they were able to get by until they found their next full-time job was through various state and federal assistance programs. The programs available include subsidized food, health insurance (if you are in the United States where there is not universal health care), and finally assistance negotiating debt payments. If you hit hard times, be sure to check what your local, state, and federal government has available to you.
4) Short-term Loans
There are various loan programs available if you need to pay bills but don't have the money. Your credit score will dictate what options you have as well as how high the interest rate is. There are a few peer-to-peer lending options available. There are also companies like http://www.cashwindow.co.uk that will loan you money if you owe bills today but don't get paid for a few days. Approach each option with caution and be sure to consider other alternatives first.
____________
Sometimes we lose control of our situation. This is often coupled with job/income loss and/or large unexpected expenses. If you find yourself in this situation consider all the options available to you and be sure to stay positive.
____________
Photo by Robert S. Donovan