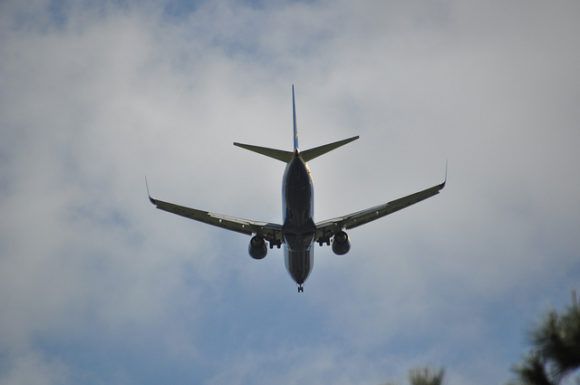 Photo by Simone Ramella
This past weekend my wife and I designated income from a certain source towards travel. It has motivated us to build up this savings account because we know once it gets flush we are able to take a vacation without feeling an ounce of guilt. The source of funds? Giveaway winnings.
Some of you might be wondering how you can possibly make enough money from giveaways to fund a vacation. My wife and I have gotten pretty addicted to entering (and subsequently winning) a large number of giveaways. We even have a weekly giveaway roundup on our website that lists 100-300 giveaways each week. My wife does all the work, so it really doesn't take me too long to enter them and I know a lot of people are already utilizing our lists, so I expect our giveaway roundups to continue for a long time. Anyway, there are three main giveaways: PayPal cash, gift cards, and products. While it does take some time to enter, you are bound to win one – or many – over time.
Some giveaways are cash giveaways, which are my favorite. Nothing simpler than getting cold, hard cash transferred straight to your PayPal account. Last month I co-hosted a $480 cash giveaway and boy was the person who won excited! I can't blame her, and I love that she was so blessed by the cash. We are launching a second cash giveaway on Thursday and it's even bigger than last month's. Anyway, because it requires no effort to convert the winnings into cash, cash giveaways are the easiest way for us to get money in our travel fund.
Another kind of giveaways are gift card giveaways. The gift cards being given away range in price, but you'd be surprised how many $100, $200, and $500 gift card giveaways there are. Secondly, many of these gift cards are to places that we would actually go. For example, most people would be able to make use of an Amazon, Target, or Walmart gift card. If we do win a gift card that we wouldn't use it's fairly easy to convert to cash. I won a $100 Gymboree gift card a while back and sold it at a discount to my Mom since she had some baby showers in the next couple of months. Additionally there are websites like Gift Card Rescue (check out my review of the site) that allow you to sell gift cards for cash.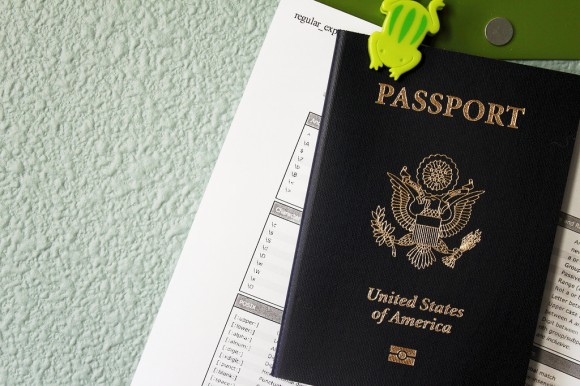 Photo by Mike McCune
There are also product giveaways. Product giveaways are as good as cash because the product being given away is something that someone, somewhere is willing to pay for. When you win, the product is shipped to your house or apartment at no cost to you. There are quite a few big product giveaways that can be converted into cash or store credit. For example, my wife won a $400 Ryobi Lawn Mower. I knew that Home Depot sells this particular lawn mower so I brought it in the very next day and got store credit with basically no questions asked. Some products are more unique but can still be sold on eBay, Amazon, or Craigslist. I'm a bit lazy so I usually use Craigslist to avoid having to mess with shipping.
Think about how easy the Craigslist process is: product delivered to my door, product listed online with a few minutes of effort, buyer comes to my house or designated meeting area, buyer takes product off my hands and I'm left with cash.
I almost forgot to mention my favorite giveaway: vacation giveaways. People would be surprised just how many vacation giveaways there are. There are vacation giveaways both for locations in the United States as well as all over the world. There usually is at least a few per month. This would obviously be the easiest way to "fund" our travel ;)
The beauty of giveaways is that they seem to only be increasing. As more and more companies look for alternative marketing opportunities, there are more companies sponsoring giveaways. Additionally, giveaways that have incentives (i.e. like this blog on Facebook, follow this blog on Twitter, etc.) have really helped bloggers increase social media followers, as well as their traffic. At the same time, there is a relatively small percentage of people who enter giveaways. This means your chances are pretty good if you decide to enter a bunch of them. I do expect the number of people who regularly enter giveaways to increase once people realize how easy it is as well as how little time you really have to put towards it.
So what do you think of our idea to fund our travel through giveaway winnings? Are we crazy? :P
Many people have asked how much my wife and I have won from giveaways. I understand the reason for the question – to determine if it's "worth it" to enter or to gauge how much we make "per hour" of effort. To me it's a bit silly to gauge whether they are "worth it" or not based on a few months of data. A professional poker player who is playing winning poker can easily LOSE money over any given 100,000 hand run. They could go a full year with LOSING money, despite playing winning poker based on mathematic probabilities. I think that's the best analogy for giveaways; the variance is too high to analyze any one person's experience in a short amount of time. You could win a $25k cash giveaway one month and not win another giveaway for the next two years. With that being said, our winnings are in the thousands of dollars…which I realize that could mean $1,000 or $20,000…but that's all I will say at this time ;)
____________
Photo by slgckgc