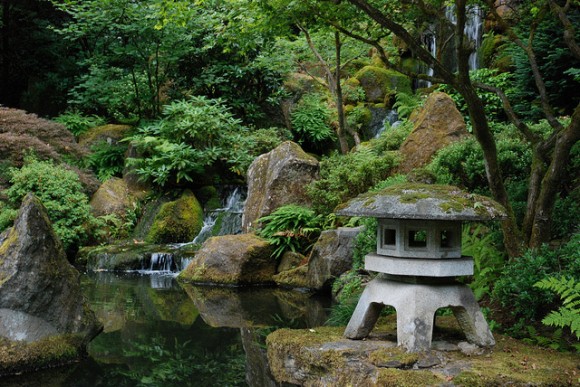 Photo by Slam Szapucki
Welcome to the weekly Friday giveaway roundup! Every single Friday we post giveaways ending within the next week. If you want to make sure you never miss one of these posts be sure to subscribe via RSS or Email.
Happy Friday everyone!
This week really got away from me. I'm not sure what it was, but I definitely felt "behind" all week. Nevertheless, we had some really great posts this week – at least in my somewhat biased opinion ;)
I kicked off the week with Saving Money on your Phone Bill: Search for a Cheap Wireless Plan. In this post I talk about how my wife and I will save obscene amounts of money by switching to the Walmart Family plan powered by T-mobile. I will be posting another blog in a few weeks here with more opinions about the plan, since at that point I will have been using their service (and the new LG L9 phone) for about a month.
Our staff writer, Cat, wrote about Everything I Want My Kids To Know About Money. I definitely want to teach my kids similar things as she suggested. Be sure to check out the post to see what they are and whether you agree or disagree with them.
I wrote about saving money at Target in my post 3 Ways to Easily Save Money Shopping at Target. I'm in shock that there are so many people who shop at Target on a weekly basis who do NONE of these things. People are seriously leaving hundreds or thousands of dollars on the table each year when they could be pocketing a ton of savings.
Random updates:
As many of you know, Google Reader is going away soon. Please consider following via a different RSS reader, such as bloglovin'.
A big piece of news for online publishers: Amazon will no longer offer their affiliate program to Minnesotans. This was in direct response to the new online sales tax being implemented in July. This will have a big impact on thousands of bloggers and publishers in Minnesota, some who I know personally. I don't make a lot from Amazon's affiliate program, but I actually am rethinking whether or not to launch a website I was pretty much set on launching this year. I previously had expected a large percentage of revenue to come from the Amazon affiliate program. With that revenue source completely gone, I'm not sure it's worth it.
I was tested for allergies for the first time in over 15 years. The worst part of the experience was not being able to take allergy medicine for five days beforehand. I take it every single day of the year, so being deprived of it obviously didn't sit well with my body, especially at a time when outdoor allergies are really ramping up. I was miserable the couple days before testing and I'm definitely happy to have it done.

I'm going to take shots to train my body not to react to the allergy triggers. The bad part is that the first six months I will have to go every single week. The good news is my insurance is already maxed out so it's all free! The bad news is that I will probably have to take shots at least once a month for at least five years. The REALLY good news? 70% of people are completely cured of their allergies after five years. I think that's a pretty incredible number. Has anyone else had to go through this??
I would also like to mention quick that we were mention in Carnival of financial independence.
This weekend I have a few things on deck. I have my usual blog workload which is primarily writing posts. I do need to do some work getting my finances from the site in order, as I have definitely put this off for far too long. What I would like to have is some sort of Excel workbook that has all the details for this year. I plan on seeing the new Superman movie tomorrow.
I am always interested to hear about what your plans are this weekend?
On to the giveaways!
Next check out the 111 giveaways that are ending from 6/21 to 6/27. Good luck!
All Giveaways Have Ended
____________
Good luck on all the giveaways and I hope you all have a great weekend!
____________