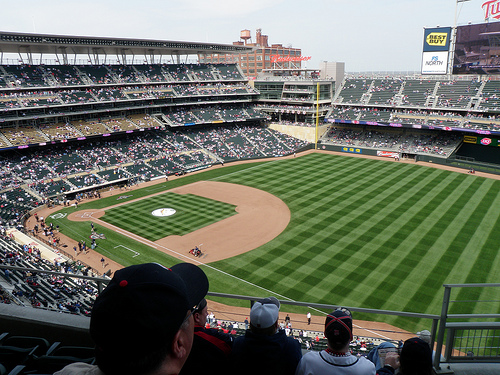 Welcome to the weekly Friday giveaway roundup! Every single Friday we post giveaways ending within the next week. If you want to make sure you never miss one of these posts be sure to subscribe via RSS or Email.
Happy Friday everyone! We got some great news related to our sewer problem that we discovered back in February. The initial estimate given to us by Roto-Rooter was $7,000. We decided to get a second opinion recently from a plumber we found on Angie's List. He came over yesterday and his estimate was at $2,200-$2,800. That's a HUGE difference! Not only that, he personally went down to public works in our city and talked to the city engineer, who immediately admitted that there was a water main issue a few years ago that likely caused the problem. What does this mean for us? We owe $0. Angie's List literally saved us at least $7,000. Pretty incredible. We can't use our awesome contractor we found, but since we're not the ones paying for the repair anymore we can't be picky.
We experienced more crazy weather in Minnesota: it snowed on Monday! We got about 6 inches of this heavy, wet snow. This partly inspired my post 5 Frugal Summer Activities because we didn't really get much of a Spring. It should hit 70 this weekend, though, so things are hopefully changing for the better.
The pic I chose for today's post is a pic of Target Field, where the Twins play. I'm looking forward to going to a few games now that the temperatures are breaking the 40s…
Not too much going on this weekend for me, just working on the site and trying to enjoy the great weather. Do you have any big plans this weekend?
On to the giveaways!
Check out these 180 giveaways that are ending from 4/26 to 5/2. Good luck!
Ending 4/26
All giveaways have ended
Ending 4/27
All giveaways have ended
Ending 4/28
All giveaways have ended
Ending 4/29
All giveaways have ended
Ending 4/30
All giveaways have ended
Ending 5/1
All giveaways have ended
Ending 5/2
All giveaways have ended
____________
Good luck on all the giveaways and I hope you all have a great weekend!
____________
Photo by Jeff Wilson