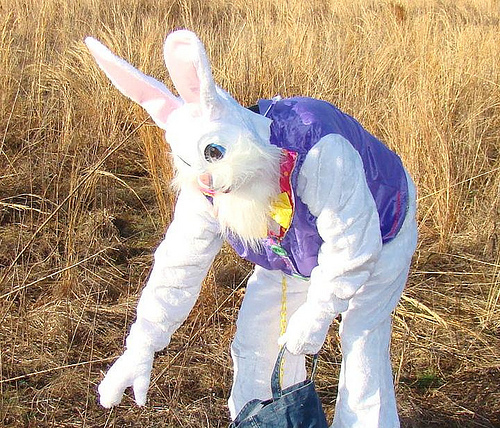 You can't even make this stuff up….
Welcome to the weekly Friday giveaway roundup! Every single Friday we post giveaways ending within the next week. If you want to make sure you never miss one of these posts be sure to subscribe via RSS or Email.
Happy Friday! How has your week been? Mine has gone by pretty quick. Last weekend we had our housewarming party and I have to say it was a huge success. We had a bit too much food to prepare so the beginning was slightly chaotic, but once we had the food out it was much easier to talk to people. Here's some of the food (couldn't fit it all in the pic, there was so much food):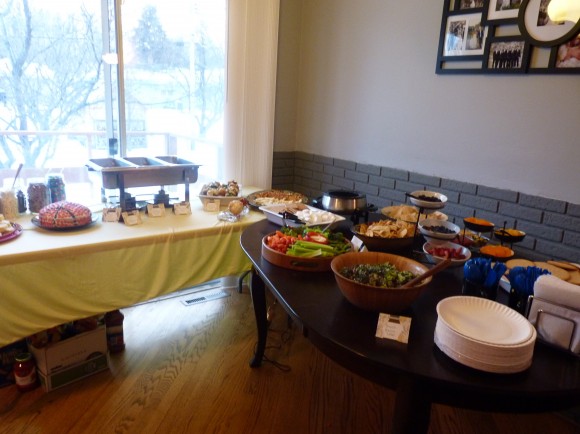 Also, check out these place cards that my wife made for the food. She thought of this all by herself (didn't even find it on pinterest!). Can you tell what the cards are supposed to look like? Hint: Remember, this is a housewarming party.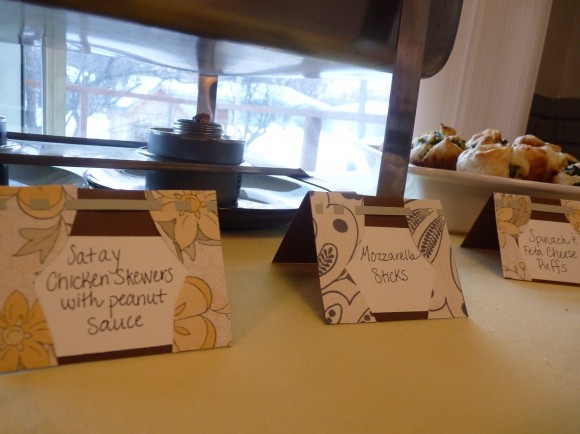 She plans on setting up a store on Etsy and selling stuff like this. Just another source of side income to add to our growing sources of side income.
How's everyone's March Madness bracket doing? Mine isn't completely busted, but one of my final four teams is gone. I'm also not happy about the Gophers getting killed in the second round. Tubby was fired, which I'm not sure was the right choice since we couldn't land Shaka Smart. Still, if they could land someone like Fred Hoiberg from Iowa State or Flip Saunders, that would be pretty amazing.
I'm looking forward to a few things this weekend. First, with Easter I definitely want to spend some time reflecting and acknowledging what Christ did for me. It doesn't always come out on this site, but my faith is extremely important to me. On a less serious note, I'm doing my taxes this weekend (yuck), going to a local FINCON meetup (yay!), and going on a date with my wife (yay!).
Speaking of my wife, she put in a ton of work finding all the giveaways listed this week! Maybe thank her via Twitter if you get a chance? And with that…
On to the giveaways!
Be sure to enter the giveaways we are currently hosting or co-hosting:
After you've entered our giveaways, check out these 80 giveaways that are ending from 3/29 to 4/4. Good luck!
Ending 3/29
All giveaways have ended
Ending 3/30
All giveaways have ended
Ending 3/31
All giveaways have ended
Ending 4/1
All giveaways have ended
Ending 4/2
All giveaways have ended
Ending 4/3
All giveaways have ended
Ending 4/4
All giveaways have ended
____________
First photo of the ridiculous Easter Bunny by vastateparksstaff, the other two photos by Victoria Carlson