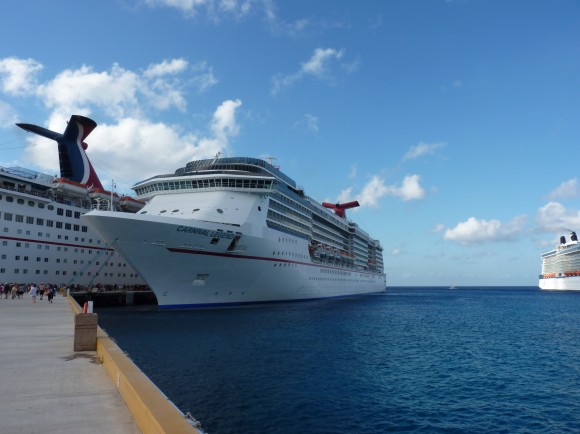 Going on a cruise can be an awesome experience. There are a number of things to keep in mind, though, that will help you better prepare for (and enjoy) your vacation. Below are fifteen things to keep in mind if you are going on a cruise in the near future.
1) Arrive a day before if flying
Especially in the winter, bad weather happens. If you are flying before your cruise, consider arriving the day before so that you have plenty of time to account for delays.
2) Bring pop and liquor
If your cruise line allows it, bring pop and alcohol instead of buying it aboard the ship. This should save you at least a little money because drinks on board the ship are close to $8, and there are waiters and waitresses constantly asking if you would like something.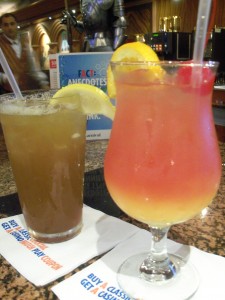 3) Bring a water bottle and Contigo mug
A water bottle is a must on a cruise ship. It's easy to fill up throughout the day and comes in handy when you leave the ship. A Contigo mug can be very useful, since it keeps hot drinks hot for up to four hours and cold drinks cold for twelve hours. You can load up on coffee, soda, or whatever beverage you want to bring with you when you get off the ship.
4) Research the ports beforehand
The biggest negative to cruise ships is that you only get a limited amount of time at each port. One thing I wish I had done was better prepare beforehand by researching each port and planning things to do. Especially in Cozumel, there was a whole bunch of things you could do on the island and there was a variety of transportation options available. Next time I will look into various options beforehand.
I should say that walking around the port isn't terrible either. Not when you have views like this: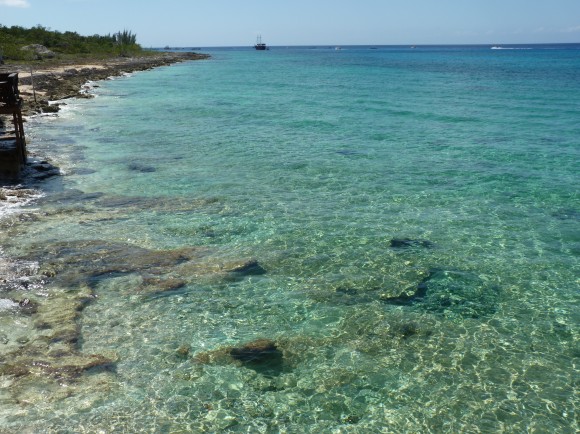 5) Checking in to the cruise ship is a pain
I know I'm not the only one who thinks the TSA is a pain and the worst part of flying. I particularly do not like having to go through the TSA and then a day later have to deal with the port authority who herd you through like a bunch of cattle. Even unloading my bags off the taxi was a pain because I didn't have my tags pre-printed and attached. Needless to say, checking in was not what I would call relaxing and was easily the worst part of the cruise experience.
6) Remember to pack some clothes for the formal evenings
There were two formal evenings aboard the ship where you will typically see people in button-down shirts with ties and even suits. Typically cruises will have one or two of these "formal" evenings in their sit-down restaurant. Forgot your dress clothes or dressing up not your style? Don't worry, the buffet is open for dinner.
Other tips for clothes packing would include packing multiple swimsuits, having clothes for when you are out and about during the day as well as at night, and packing gym clothes if you want to burn off some of those calories from those all-you-can-eat buffets.
7) Do at least one Shore Excursion
The cruise line that you are travelling with will have a brochure of hundreds of shore excursions you can take while you are on your trip. Whether it's snorkeling, tubing, or a historical tour, consider going on at least one. They can get pricey if you do one at each port, but I think it's worth doing at least one. We saw the Mayan ruins at Altun Ha in Belize, which was a ton of fun and allowed us to see more of the country as we took an hour and a half bus ride each way.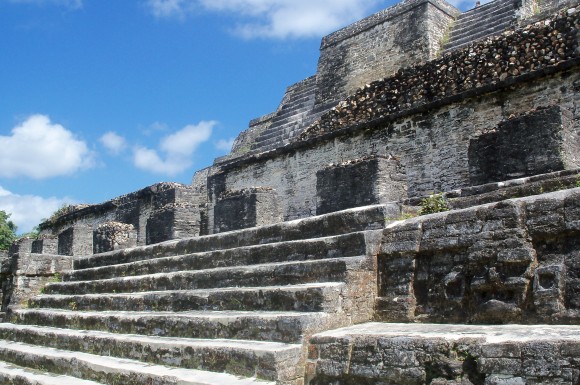 8) Realize the ship will be crowded at times
Whether it's breakfast at the buffet around the time the ship is about to drop anchor at a port or the "sun deck" during the day at sea, there will be times that the ship will feel very crowded. On the days at sea it was difficult to even find chairs to lay out on, since everyone seemed to be out on the sun deck at once. Of course, there will also be times when areas of the ship are not crowded at all, such as when the ship is docked and a majority of people have left the ship.
9) Specialty Coffee is extra
As you might have guessed, cruise ships have the cheapest coffee you can imagine. If you aren't a fan of Folgers or other cheap coffee brands, you may want to leave room in your budget for some higher quality coffee, which the ship will gladly provide for a fee.
10) Don't forget gratuity
There will be gratuity automatically added to your bill, something around $11 per person per day. This is to cover things like housekeeping and wait staff at the restaurants. You can adjust gratuity if you visit guest services.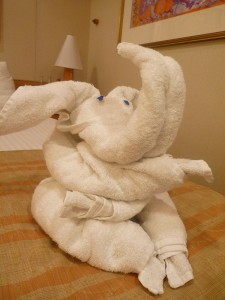 11) Set a gambling budget
Do you like to gamble? The casino on board the ship can be dangerous. Set a limit as to how much you are willing to spend, and try to spread it out over the course of a few nights.
12) Take motion sickness into consideration
Winds eclipsed 40 miles per hour the last night we were out at sea, and you could feel the ship moving quite a bit. For someone who gets motion sickness, this was the worst possible weather and they likely were feeling it.
13) Set a budget…but leave wiggle room
There are various expenses throughout the cruise that you should budget for. Gratuity, as I mentioned, is one of those. Other expenses include drinks both on the ship and at ports, gambling, souvenirs, and food at the various ports, not to mention tipping if you participate in an excursion.
14) Take advantage of entertainment on board the ship
Cruise lines do everything they can to keep you entertained while you are on your cruise. I would highly recommend taking advantage of some of the entertainment options. Our favorite entertainment was a game similar to the newlywed game. It was totally free to attend and was absolutely hilarious. There are free comedy shows, karaoke, and even a full-blown musical that is absolutely free to attend.
15) Prepare Prepare Prepare!
The better prepared you are for your cruise, the more you will enjoy it. My wife posted a list of 15 tips for planning and preparing for a vacation that may be of use to you.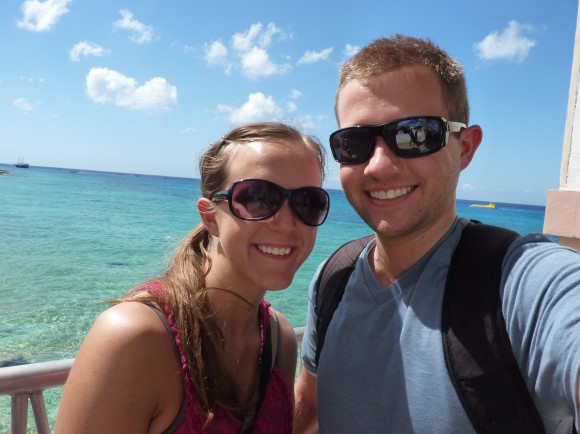 Have you been on a cruise? Is there anything else you would add to the list?
____________
Photos by Victoria Carlson and David Carlson