5 Ways to Make Money In the Music Industry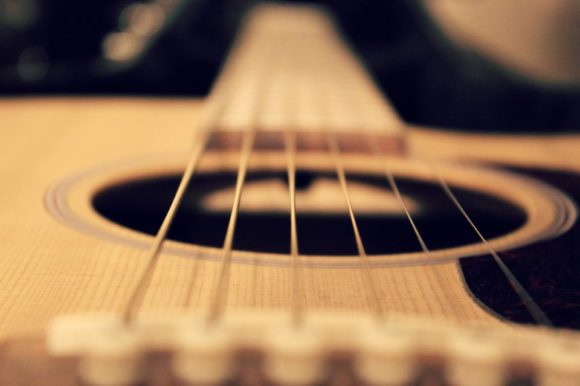 The following is a guest post. If you are interested in guest posting, please contact us for details.
I love music. I'm obsessed with it. I love listening to, writing, producing, and performing music. I didn't actually start playing until I was sixteen and picked up an acoustic guitar, but it didn't take me too long to know I was going to be pursuing a career in music.
As I would imagine is the case with most dreamy-eyed teenagers who pick up a guitar, I thought I would just write songs, release albums, and tour the country. Then I quickly realized there's more to it than that. I realized I'm passionate about the whole process of not only writing, but recording songs. After short stints at a couple different universities, I ended up at a music-specific college going for a music production degree. So, at this point, I thought I would be a producer, recording other artists and bands in a studio. It wasn't until a year or two ago that I finally admitted that, while yes, I would love to continue produce others' albums from time to time, I'm still more passionate about writing music. So I started to write not only my own albums, but for various outlets such as film and advertising.
Since graduating in August, I've continued to pursue all of the above, plus I've dived into video production as well, seeking out video opportunities for my own musical projects as well as others.
This isn't a blog post about my life. There's a reason I just hastily described the last decade of my life. The point is, if you love music and are interested in pursuing a career in the music industry, one of the most important pieces of advice a lot of professionals would give is to keep an open mind. You might think you would only like to do one or two things, but in the process, you realize you're passionate about a completely different aspect of the industry. Be sure to invest in the connections you make along the way as much as possible – I know I've learned so much from people who have been doing this for awhile, and the one common denominator with all of them is that they have invested in many different skills and aspects of the industry – sometimes on purpose, often by accident.
To help get your mind churning, here are five sort-of-specific routes to consider pursuing: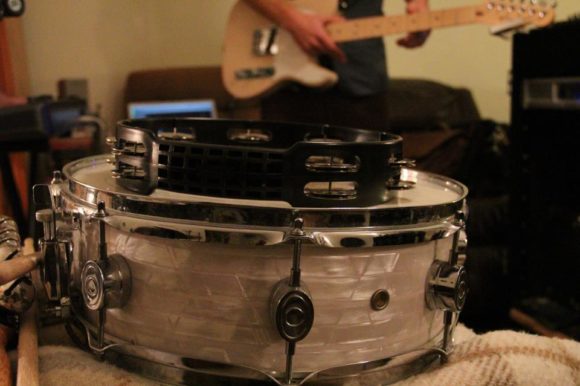 1) Musician
Ok. Obviously. But there are lots of things to consider here. Do you want to write songs or would you prefer to focus on one instrument and join a band? Either way, start getting yourself out there. Go to shows similar to the style you play and invest in your local scene – connecting with people in person most importantly, but also via email, Facebook, and Twittter. Don't expect to make much money for live performances right away, but as you build a fan base and start seeing good turnout for your shows, more opportunities will arise and venues should compensate your band well for good shows.
Years ago, with my former bands, it was tough for us to book decent shows, let alone booking shows with terrible bills on a Tuesday night. Since then, I've found that contacting venue bookers with a proposed bill (the bands playing that night) already in place and a few specific dates makes their life easier and will give you a greater chance of landing a date.
Don't limit yourself. This applies to not only the musician route but to all of them. If you're a drummer, don't just play in one band or through one outlet. Play in a couple different bands of a couple different styles. Play drums in a church worship band. Take lessons and teach lessons. Hook up with a local producer and see if you can record drums for his or his clients' projects. If you're not interested in playing live at all, start composing music for local film students' projects. Get creative – there's lots of different performance and composing opportunities to pursue.
2) Producer
Producer is a broad term. When it comes to music, "producer" used to always mean the person in the studio who rarely touched buttons but directed the band and the engineer as far as the creative decisions of the recording process – he or she decided to add a third harmony to the chorus or to bring in a separate guitarist to record a solo.
You're living in the past if you think that's what it still means. Today, being a music producer could mean you are the creative director, engineer, songwriter, and musician all at once.
For starters, teach yourself as much as you can. There's plenty of free DAWs (Digital Audio Workstation) out there to get you started. Garageband, or Audacity if you're a Windows user, work just fine. Buy an audio interface, a microphone, read up on online tutorials and blogs, and get to work.
One option is to start with live sound. Though it definitely is a different artform, you can learn the basics of EQ, compression, and time-based effects this way. Seek an internship or apprenticeship in a local commercial or home studio.
Think about going to school for audio production, but really, really think about it. So many people are going to school for music production these days, and a degree in the area means anything but a guarantee for a job. I wouldn't say it's a bad idea, but I would suggest really weighing the pros and cons of audio education.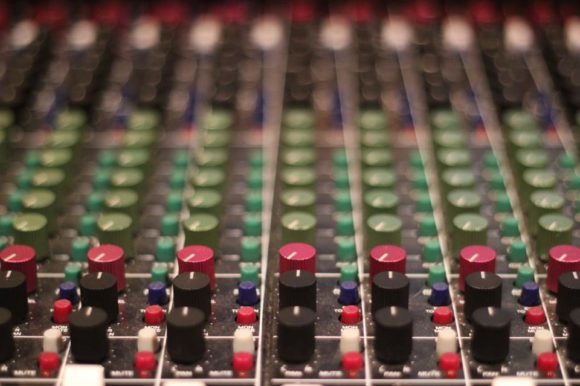 3) Management / Business
While it may not initially sound as glamourous to pursue a career in music business or management, there is a huge range of opportunities, and a lot of them can be a lot of fun and quite rewarding.
Again, invest in your local music scene. If you don't live somewhere with a thriving local scene, move somewhere where there is one. Seriously. Seek out one or two young or upcoming local bands and try to reach out and see if you can help them with booking shows, social media, emailing blogs and writers for press purposes, or to simply run their merch table at shows. Seemingly small tasks can go a long way, and can lead to other opportunities.
House shows are a thing these days. Start a house show network for local and touring bands, connecting interested artists with willing house owners / renters. Then figure out how to 'brand' your house shows, or how to set them apart. Singer-songwriter Jeremy Messersmith recently returned from his Supper Club Tour, in which he toured the country playing only house shows, where attendees would bring their best dish to share. Live Letters is a blog that hosts house shows and then films and photographs the performances for all to see.
If you are a skilled writer, offer to write bios, one sheets, contracts, and press releases for bands. These things are all necessary and important for artists.
Again, as with most potential routes, learning from people already invested in the industry is key. Seek an internship or offer help to those already invested in the industry.
4) Licensing and Publishing
We've all heard the horror stories about the music industry falling apart and Spotify taking over the world. I say relax. It's a creative industry and technology is rampant. Things change. Learn to adapt. I digress. Anyways, since record sales are not nearly what they used to be, more and more artists are seeking placements in film, tv, and ads. And understandably so. It's a way to not only see some great exposure for your music, but also to make some money. Because of this, it's become quite competitve to land placements, and there are a ton of publishing houses and licensing companies popping up. This is another area of opportunity within the industry. Seek out an opportunity to help out a publishing house or start your own company and build up a contact list of music supervisors, filmmakers, and ad agencies to send music to for licensing.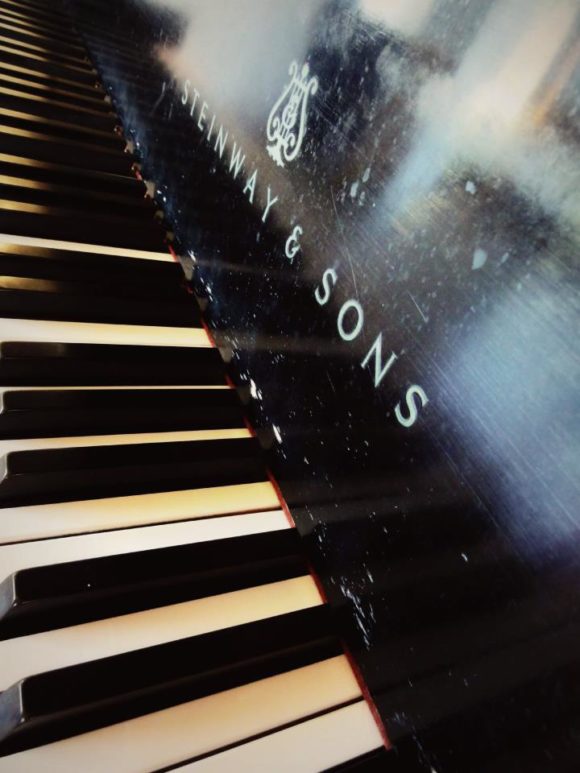 5) Various Media Outlets
Nowadays, as a band, you have to do a lot more than write and produce quality music. While that, hopefully, is the most important thing for artists and their craft, to get noticed, you need have quality photos, video, and a social media presence. It's a must.
I mentioned earlier that I am pursuing video production. It's just another way for me to express my creativity and create opportunities in the music industry. Along the way, I've found a lot of transferable skills within video production, and I've found that I enjoy it almost as much as I enjoy producing music.
Invest in a great camera and start photographing bands, or creating album promo videos, or design show posters or album artwork. There's so much behind-the-scenes work to branding and developing artists that most people have no idea about. Find out what these things are and become a part of the process.
_______________
If you're thinking about pursuing a career in music for the money…. well… don't. Pick another career route. Minneapolis songwriter and composer Mark Mallman recently tweeted, "For a musician, it's not about making more money, but about learning how to survive on less."
That being said, plenty of people make a living in the music industry. It's possible. But you have to obviously be incredibly dedicated and passionate. As I write this, I'm job hunting this week. I have freelance and contract work through my production company and I have long-term goals set – I hope to provide for my family doing what I love someday – making music. But for now, I need to pay the bills with a job – whether that job is music-related or not. It's a common reality for most musicians and producers. However, I will never stop learning, connecting, writing, producing, and dreaming.
Keep an open mind. Start creating and connecting today. And don't give up. I'm thinking it'll be worth it.
_______________
Chris Bartels is a musician and producer from Minneapolis. He runs his own record label / production house Anthem Falls Music and releases albums as Bora York, Elskavon, and under his own name.
All photos by Chris Bartels