Friday Giveaway Post – 21 Giveaways – I'm Freezing Edition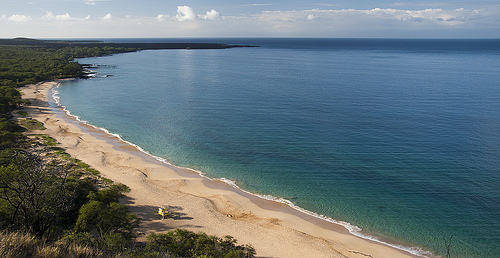 Welcome to the weekly Friday giveaway post!
I decided to put a pic of a beach in Maui because the wind chills were in the -30 to -40 degree range last night. Coldest night of the year so far at -15 degrees. I was watching the new show Hawaii Life on HGTV last night and dreaming of being on a beach in Maui…instead I'm freezing my butt off!
I decided to make the giveaway post a weekly post because I enjoy putting it together and, let's be honest, who doesn't like free stuff?
I also am fairly certain I will be co-hosting a number of giveaways next week totaling in excess of $1.5k. You read that right: $1,500 cash. Be sure to subscribe via email or RSS so you don't miss them.
I switched up how I list the giveaways. They are now listed by end date, which I think is way more useful. If you are reading this on Monday, you can easily skip over the giveaways that have ended and only enter the ones that end from Monday onward. Make sense? Do you prefer this layout?
I have 21 giveaways listed for this week. Best of luck and I hope you win one!
Ending 2/1
Ending 2/2
Ending 2/3
Ending 2/4
Ending 2/5
Ending 2/6
No Giveaways
Ending 2/7
Let me know if you enjoy these giveaway posts. There wasn't a ton of good giveaways this week, but there definitely is still some good stuff out there to be won.
Also I might as well mention to those who have been regular readers that…our renter moves in tomorrow! We put in a ton of work the past two weeks and have upgraded so much stuff…I'm looking forward to seeing our renter's reaction when she sees how different it looks from when she first toured it. I hope to get a post out next week about it, or at least sometime next month.
____________
Photo by Hawaii Savvy