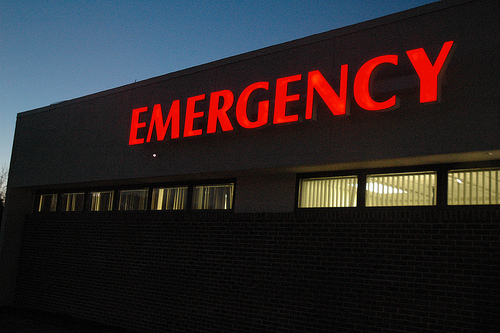 As we go throughout life, there are unexpected expenses that come up. Unfortunately they come up more often than most of us would like. Whether it's an unexpected medical bill or a leaking roof, there will always be "something" that we have to pay for that we didn't anticipate beforehand.
Today I want to share 20 unexpected expenses with you. This is not to make you feel bad about all the stuff that goes wrong in life, but to put unexpected expenses in the forefront of your mind so that you are able to prepare for them. Sometimes I trick myself into thinking that my car will never break down, that nothing will break in my house, and that everything will go as planned. Brainstorming this list made me think of all the things that could potentially come up that I should really consider setting aside money for.
Trip to the emergency room
Surgery that maxes out your insurance (happened to me last year – read about it here)
Sick Pet
Laptop breaks
Car breaks down and needs a tow
Car repair
Need to purchase a new car
Plumbing problem(s)
Electrical problem(s)
Damage to house from termites/water/etc.
Clothes for a new job that requires you to dress up every day
Get sick and miss work when you have no paid time off
Cell phone breaks
Golf clubs stolen – happened to me :(
Expenses for your kids extracurricular activities (I heard these can get pretty insane)
Spontaneous casino trip – Hey I didn't say these were all NECESSARY expenses, plus what if you win?!? ;)
Washer/Dryer/Fridge/Dishwasher/Oven breaks down
Destination Wedding for friend/relative – Definitely the further in advance you know about it the better…I had more than a year to save and prepare
Family emergency
Gifts for baby shower, wedding shower, housewarming, etc.
There are a number of ways you can prepare for unexpected expenses. One is to save more money. Saving is sometimes an uphill battle, because an unexpected expense comes up that wipes out all your work. Consistent savings, though, will help you to build an emergency fund over time.
If you want to aggressively save money and your regular income isn't worth it, there are many different ways to increase your income. This could be in the form of freelance work, a second job, or going back/finishing higher education that will allow you to
The reality is that unexpected expenses will happen whether you like it or not. Many young adults (especially some of my friends) think they will never have anything go wrong health-wise. I encourage them to put money in an Health Savings Account (HSA) in case something major does go wrong, but usually they don't listen. Even worse, I think far too many young adults go without health insurance. This is a terrible idea because a single unexpected claim can easily bankrupt you.
What unexpected expenses have you run into? Do you plan ahead for them?
____________
Photo by KOMUnews