7 Perks of Being a Full-Time Employee with Benefits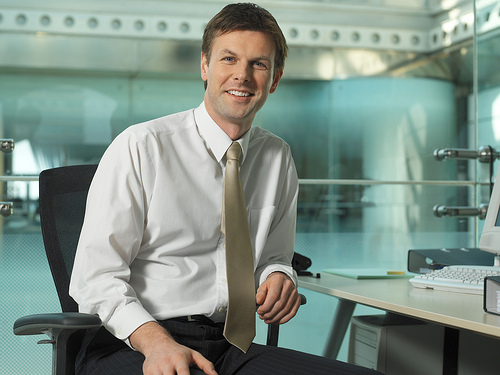 In the past I've talked about the benefits of being an employee (versus being a contractor or small-business owner). Today I want to share seven specific things that full-time employees might have in their benefits package that contractors, freelance workers, and small business owners may not enjoy themselves.
1) 401k Match
Ever since pension funds fell out of favor, 401k retirement accounts became the popular choice of retirement "perks" that employers offer to their employees. Besides just offering a retirement account, many employers also will match employee contributions up to a certain amount. Employer contributions add up over time and should certainly be factored into your overall compensation as an employee.
2) Health Insurance
Probably the most controversial topic in recent years in the United States is health insurance coverage. Almost universally health insurance coverage extends to dependents, such as a spouse or domestic partner, as well as children. While today health insurance is a staple of full-time employment, it will be much easier for individuals to purchase coverage on their own when health insurance exchanges are launched in 2014.
3) Vision & Dental Insurance
Many companies offer vision and dental insurance with very low premiums. At the very least, they cover your yearly check-ups. For vision, usually there is some balance available for contacts and glasses. While I would not consider this to be a huge perk (there is limited coverage for things like braces and wisdom tooth extractions), overall it's better than nothing.
4) Employee Stock Purchase Plans
Personally, one of the biggest perks I enjoy as a corporate employee (other than health insurance) is my company's generous stock purchase program. Plans vary by company, but at my company they work in six month periods. Let's say the first six month period is January to June. You can contribute up to 10% of your paycheck, which auto-deducts during the period. Let's say the stock started at $25 and ended at $50. They purchase the stock at the lesser of the two prices, so $25, plus a 15% discount…essentially a huge gain if you turn around and sell all the stock right away for $50. As you can see, if there was a really good period where the stock doubled, you could make a significant bonus if you decided to sell right away. Even if the stock decreases, you get a 15% return.
Each company is different, as some companies force you to hold it for a certain number of years before selling. Overall, though, these stock purchase plans come with perks.
5) Training and Development
Probably the biggest advantage of working full-time for a company is that so many of them encourage making training and development part of a regular work week. Whether it is formal classroom training or online training paid for by the company, speeches by business leaders, or just on-the-job training, oftentimes you can integrate skill development into your regular work week. Contractors, on the other hand, might not have the option of including training in their billable hours.
6) Gym/Fitness Center
A huge perk of my current employer is our workout room. I don't have to buy a gym membership and I can easily include a workout in the middle of my day because of our fitness center. There are even quite a few group fitness classes offered at my current employer, and many take advantage of this added perk. I'm a bit surprised when I find fellow employees who have never set food in the fitness center; there are tons of people who would kill to have it as an option at work.
7) Discounts on Various Products
Many companies have made agreements with cell phone carriers to allow for discounts for their employees. I get a 25% discount on my Sprint bill (though I still think it's way too high!) and I know others who have happily taken advantage of this perk. There are various other offers, from discounted gym memberships to discounted laptops. Again, these benefits vary by company.
_____________
Employees make more money than they think. Oftentimes, when you think about how much you "make" at your job, you immediately think about your salary. If you want to talk about what you truly make working for a company you would have to consider the benefits you receive as well.
If you are a full-time employee, do you get any of these benefits? If you are a small business owner or contractor, how much did you weigh benefits in making your career move?
____________
Photo by Victor1558